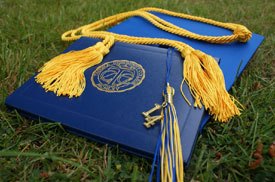 1st UK Mortgages is glad to announce its scholarship program for the year 2017 for students all around the world.
Anyone studying in a university, college or a high school that is accredited can be considered as an eligible candidate and can win $1,000 as a scholarship from 1st UK Mortgages.
We aim to support and benefit students by providing them with financial aid as we understand how expensive getting education can get.
That is why every year, we select one deserving candidate and award them with $1,000.
The Application Process:
If you are interested in applying for 1st UK Mortgages  2017 Academic Scholarship program, then the following steps must be carefully completed:
1. Applicants are required to write an essay of 2000-2500 words according to the instructions provided to them and send it to the given email. Essays with punctuation, grammatical and formatting mistakes shall be rejected.
 2. Fill out the application form given below. Only give authentic information. Any wrong information would disqualify the applicant. Once the application form is submitted and accepted, you will receive a confirmation email within seven working days.
3. Applications must be received before the deadline which is May 15, 2018. Applications received later shall not be accepted.
Below is the form that needs to be correctly filled and submitted by the applicant:
Required fields are marked with *
Please make sure you have provided all the necessary information before you submit the application as incomplete applications shall not be accepted. Students must have either an identity card, identification number or any other kind of legal document given to them by their respective institution.
The results announced would be final and would not be reconsidered. The winning student shall receive an award for the amount of $1,000 and they can use it for any school-related expenses.
If you have any queries regarding our scholarship program, please feel free to email:

We shall gladly assist you and wish you all the success in your studies both current and future.
Disclaimer: All information received will be used only for the promotion and awarding of the scholarship and not marketing purposes.
What We Do
1st UK Mortgages offer expert assistance to homeowners affected by damaged credit files due to previous debt repayment defaults.
In the UK, there are three main credit reference agencies – Experian, Call Credit and Equifax – which are used by every lender to do a financial background check on applicants to assess their risk level.
Our mortgage brokers assist with arranging mortgages and bad credit remortgages for both commercial borrowers and to residential customers.
The UK mortgage market has had its financial risk assessment criteria tightened in recent years, resulting in thousands of homeowners being excluded from accessing mainstream mortgage products.
When customers are refused a mortgage by the banks, our brokers step in to provide assistance to people who are finding it challenging to access mortgages for home ownership.
In addition to our residential customers, we are also established in the commercial lending sector.
Landlords (property owners who buy property to rent to residential customers, or invest in commercial units for renting business space) have been undergoing some significant changes in the past few years. Some changes happen due to tax changes announced by the UK Chancellor affecting our clients' income, which in turn needs to be considered when they are accessing buy to let mortgages. The higher the interest rate added due to the borrowers' level of assumed risk will affect the profit potential of any property asset they invest in.
Current landlords can find that due to either a change in their personal and/or business circumstances, that they're no longer eligible for the major buy to let mortgage products available from the main providers, namely HSBC, Barclays, Lloyds, and the Royal Bank of Scotland. Those are the four major banks operating throughout the UK. The majority of customers requiring a mortgage will make a first attempt through one of these banks.
When landlords find it difficult to obtain credit through traditional lenders, 1st UK Mortgages will work with commercial lenders. Our brokers have access to whole-of-market mortgage products which extends to cover bad credit buy to let mortgages available to both current landlords in times of financial difficulty and to assist new landlords entering the commercial market.
Another service we offer is assistance to self-employed borrowers trying to access mortgage products – often with great difficulty because of a lack of trading history.
Our expertise is helping homeowners, first-time buyers, and landlords access mortgage products when their personal circumstances are deemed to be too risky for the main lenders to extend credit to them.
When that happens, we work with our customers to identify suitable sub-prime lenders offering bad credit mortgages based on prospective lending rather than risk aversion, resulting in our customers being able to secure the property they want, or in the case of remortgaging with bad credit, they need a new mortgage product to keep their current home financed.
EQUITY RELEASE OPTIONS:
SECURED LOAN REVIEWS: