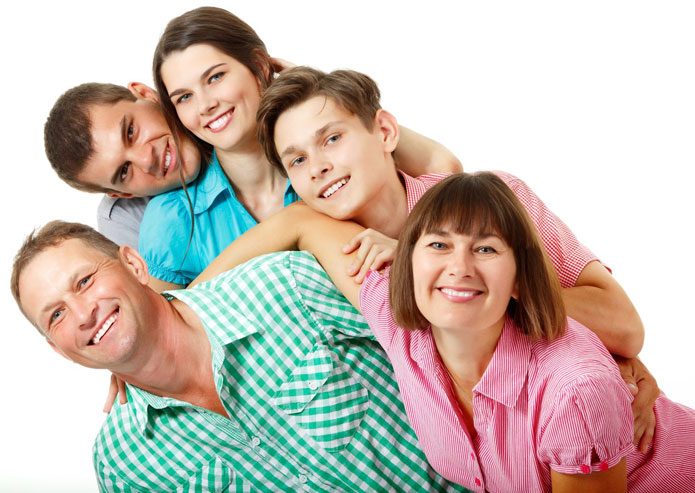 1st UK have built relationships with mortgage lenders that have a good understanding of people's needs.
If, (like many people) you've logged into a free service such as clearscore or noddle and discovered some credit problems you'd be correct to conclude that your high street bank might not be the best place for your re-mortgage.
However, 1st UK have some specialist re-mortgage lenders who will consider lending to people with past or current credit issues. Some of these lenders have rates and terms not far from the big banks.
Put simply, if the mortgage company believes you can afford the payments each month, they are likely to lend you the money even if you have bad credit, in the form of missed payments, defaults or CCJ's.

Sample Deals:


Reasons to Partner with 1st UK Mortgages as your Adverse Credit Mortgage Broker
Mortgages are financial products with some strict criteria, so comparisons are often difficult or impossible. You may meet the requirements of four or five lenders but just miss others. You may also prefer a fixed rate over a variable rate, or a discounted rate over a certain term.
We offer an impartial whole-of-market service which includes mainstream lenders and broker only specialist products. Our brokers have an in-depth knowledge of remortgage lender small print and work hard to get you the best deal first time.
Over many years we have built up an efficient process to ensure applications are pushed promptly towards completion.
1st UK Mortgages are partners. We work on the principles that your mortgage is an investment in your family's future.
Getting remortgages for bad credit history is stressful enough. We're here to lift the burden by giving you access to some of the UKs most knowledgeable experts on subprime lenders that help with bad credit.
1st UK Mortgages consistently offer some of the best rates in the UK and that's with very special thanks to our very extensive panel of lenders

For further information, or to discuss your options, contact 1st UK Mortgages today. One of our remortgage advisors (bad credit specialists) will discuss your situation and when you're ready, guide you through the application process with a suitable lender based on your unique circumstances.
It is not bad to want to access a bad credit remortgage. In many cases, it's the smartest move you can make because it avoids unnecessary rejections by sending your applications to a suitable lender the first time. That's how you get a faster approval time.
What you're about to read is a collation of information written with one goal in mind…
To lessen the stress load associated with arranging bad credit remortgages by putting you in a position of knowledge to understand exactly how low credit remortgages work.
Read it, absorb it, take notes and if you've any questions that remain unanswered – ask us. We're a friendly bunch of normal people who just happen to know more than most about bad credit finance.
First up and that's to address whether you need to be stressing over remortgaging with bad credit in the first place.
We're not here to tell you it's all hunky-dory and to raise whatever capital you fancy just by doing a quick online application for a remortgage. Actually, when you have bad credit, do not apply online for any financial product before scrutinising every fine detail of the offer.
And here is why:
It's going to tank your credit rating!
Automated application software has been known to flag even perfect borrowers as risky due to false positives.
The problem with applying for finance is everything is recorded. Even those bad debt companies that tell you they have a similar process to a no credit check remortgage service – is recorded on your credit files because lenders must check your creditworthiness before approving any loan. Even Peer to Peer lending is regulated by the FCA and it's mandatory to have a credit check done, so it's definitely required for a bad credit remortgage.
The only way to stop a credit search by any firm from making your credit reports any worse is this… (Write this down)
Ask for a quotation search.
Remember the bolded part: Quotation search. Emphasise that you are not giving any company permission to run a hard check on your credit reports until you're serious you want the deal after thorough consideration. Hard checks are recorded and affect your credit files. Soft checks don't. To ensure you get a soft check done, ask for that or a quotation search only.
The credit sector takes a bit of getting used to. If you need to understand how things work, or perhaps want to know more about why those couple of seemingly minor default payments have left you with repeated rejections for extra borrowing, you needn't despair…
We covered credit in-depth with our feature-length credit repair report here. That report points out the not so obvious aspects of your credit rating.
On that note what affects your credit rating?
There are actually quite a few things:
Any late payments towards any loan, and any accounts you hold where the company report your account management to the credit reference agencies. That could be your broadband provider, mobile provider and even the water board. It doesn't have to be a late payment on a credit card, store card or any type of financial product. That being said, defaulting on a secured loan will affect your credit rating more severely than paying your gas bill late.
Going above your agreed overdraft limit will have a negative effect on your credit files, as will overdrawing without an arranged overdraft.
A high income-to-debt ratio will be considered risky due a lower amount of disposable income. When you add up your total debt repayments, it should be no higher than 45% of your household income. Less is better. Over 45% of a debt-to-income ratio can be indicative of financial trouble ahead.
Too many applications for finance showing on your credit files. For large amounts of borrowing on secured loans, it's advisable not to have more than two applications per year. So, one application in six months. If you're rejected, hold back before applying elsewhere.
Badly managed debts that have resulted in bankruptcy such as County Court Judgements will make it difficult to obtain finance.
Active DMPs (Debt Management Plans or Trust Deed), even though the debt is being managed successfully, is still a disadvantage.
People who are financially linked to you who have a history of defaulting on finance agreements can affect your credit assessments. Your credit reports will have details about who is financially linked to you.
It should be noted that no matter what you do to improve your credit worthiness, there's no guaranteed mortgages for bad credit. All applications are assessed by the lender and that's the only guarantee there is. That you'll have your application considered but it doesn't guarantee it'll be approved.
The Alternatives to a Remortgage for Bad Credit (UK Nationwide)
Many of the home owners 1st UK Mortgages have helped in the past have approached us feeling trapped. Bad credit spikes interest rates; sometimes to the point of unaffordability.
Even if your credit history is trashed, there are options available. The most popular alternative is bad credit home loans / home loan companies for bad credit. That's if you need to because there are a number of high risk lenders around that offer unsecured loans for large amounts.
Partial high-risk lenders list:
The Mortgage Lender
Precise Mortgages
Pepper
Vida Home Loans
Magellan Home Loans
Different lenders take on different risk levels. The above are just some of select lenders 1st UK Mortgages work with that do approve bad credit homeowner loans when the banks and building societies refuse.
Alternatives for borrowing do exist regardless of what is included in your past debt history.
You can remortgage with bad credit and arrears, and even active DMPs. There are bad credit home loans available from a lender somewhere. The problem's finding them, while simultaneously avoiding the bad remortgage companies that exist to extract as much profit as possible.
1st UK Mortgages pride ourselves on having an extensive number of expert lenders on our panel, positioning us in a way to offer finance to those who need it and at the time they need it most.

Poor credit remortgages are available to you, regardless your situation
Getting a remortgage with poor credit is doable. However, for very bad credit remortgage loans, guaranteed approval isn't something you'll find. All you will find available is that you'll be guaranteed to be considered. Not necessarily approved.
As with many things, there are no guarantees. However; we do make a guarantee and that's to ensure that we try our very best to help every time. Regardless how tarnished your credit reports appear to you, chances are, there's a lender approved on a worse situation. There are a few select high risk remortgage companies on our panel.
Ever heard the saying, there's always someone worse off than you?
That's true. Just turn on the news or open a newspaper and you'll see it for yourself. It seems bad, but it could be worse.
How a Remortgage Bad Credit Calculator Isn't Going to Help You
Mortgage calculators and those for bad credit remortgage calculations aren't going to give you complete accuracy. Why? Because there is a lot more involved than interest rates.
There's many a comparison site online that'll point you in the direction of lenders with jaw-droppingly low-interest rates. Catch rates if you will. They stand out because theoretically, it makes it look like you'll pay a lower monthly premium.
That may be true on the interest, but accessing the deal's often going to cost a pretty penny.
When comparing offers to find the best poor credit remortgage lenders, the terms of the offer must be scrutinised. Like… print it out, get the reading glasses on and read it five times if need be to understand it.
What you'll find for the real cost of a remortgage is the interest rate barely scratches the surface. You need to account for…
Admin charges
Arrangement fees
Booking fees
Applicable broker fees
Early repayment fees
Legal fees
Valuation fees
Those add up to one expensive access fee to get remortgage finance in place. Not all the fees will be applicable, but there's usually at least a few fees from that list involved in most bad credit remortgage offers.
Find out more about the potential costs of Adverse Credit Remortgage Fees here.
If this is your first time you have looked into a remortgage loan, bad credit will no doubt be making you nervous. Do not make a rash decision though. It's advisable to start researching market rates around 3-months before you need to remortgage. Bad credit can see the process drag on while you compare different offers so the earlier you start to shop around, the more savings you could lock in.
If you do find a deal before your existing term expires, it is possible to lock in the lower rate months in advance of when you need it. You will have the fees to pay at the time to arrange it, and those are non-refundable. So, if you choose to do things early and lock a rate in before you need it, changing lenders will cost more due to cancelling a pre-arranged remortgage. Locking in rates before you need them should only be done with the assistance of a remortgage broker.

Think Carefully Before You Apply to Remortgage Online with Bad Credit
With bad credit, there's a lot more to consider than the figures you're presented with. What we advise you do is use a mortgage broker who has expertise with subprime loans for people with bad credit as they will know how the lenders work.
Here's why…
For bad credit applicants, a standard variable rate tracker mortgage is not usually the way forward. The reason being, it's linked to one of two rates:
The Bank of England (BoE) Base Rate
The LIBOR (London InterBank Offered Rate) Rate
These affect bank to bank lending. The vast majority of mainstream lenders, such as the big four banks in the UK:
Halifax
Barclays
HSBC
Lloyds Banking Group
…. Will offer standard variable rate and tracker mortgage products that track the Bank of England rate, which affect the rate of interest you get for your mortgage.
It's worth pointing out that if you currently have your mortgage with the same bank you use for your current banking, the best bank for bad credit remortgage is that one because they're familiar with you and how you manage your account.
When you're affected with a poor credit rating, it's bad credit remortgage lenders who specifically cater to high risk borrowers you'd be looking to work with. The majority of adverse remortgage lenders for bad credit will borrow the finance they need to provide you with the homeowner loan that you need. That means they need to borrow, and that's often at LIBOR rates – used for bank to bank lending. That pushes the interest rates higher for the borrower.
As subprime remortgage products can have high interest rates, if you're opting for a tracker type mortgage product, there are capped fixed rate remortgages (bad credit too) available. This type of secured loan option can give you a safeguard. Whilst the interest rate can go down as well as up, when it goes up, there'll be a ceiling for which the rate can't go past. One way to take advantage of lower rate borrowing is to get a discounted rate on an introductory offer, then when that expires, it could revert to a tracker rate, for which you can be given a capped rate letting you know exactly what your maximum interest charge is going to be. Essentially, with a capped rate, you won't pay more, but still be able to take advantage when the interest rates drop.
When assessing the type of mortgage and remortgages for poor credit applicants, it's definitely advisable to get professional advice, preferably from a bad credit remortgage broker or bad debt remortgage broker. Whichever way you want to look at it, they will explain everything in layman terms that you can understand.

How adverse credit remortgage lenders work
They work the exact same way as any lender you've ever dealt with. The only real difference is fees, interest rates and deposit amounts are higher. That's because there are signs showing on your credit files indicating that you might be a risky investment.
Every lender has one goal in mind. That's to make a profit. They aren't going to do that if they take on customers who don't repay. To mitigate that risk, they charge higher interest rates. There can be higher arrangement fees, but that's not always the case as you can also find fee-free remortgage deals for bad credit applicants. That just means the conveyancing costs and legal costs are covered by the lender.
When you remortgage, the lender will place a first charge on your property, which is how it's secured against your home. If you default, that first charge entitles them to repossess to recover the money they let you borrow.
As far as the costs go for accessing remortgages, the highest cost is often the arrangement fee. This has to be considered in the overall pricing to get the best deal, especially with bad credit remortgages. You could have one provider offer a 4.95% fixed rate for two-years with an arrangement fee of £1,195, and another with a higher interest rate of 5.4% on the same two-year fixed term deal with a lower arrangement fee of £695. The higher interest can actually work out cheaper over the two-year fixed term remortgage deal due to the lower arrangement fee.
The main difference with remortgages with bad credit is security. To reduce the lenders risk, they have higher charges. The more you can reduce the risk level towards a lender, the better your chance of approval and the terms will be. Security does not need to be only your home. If you have investments and other assets that could be used as security, some lenders will be less strict and offer the finance you want at a more favourable interest rate.
How equity release with bad credit Works
Equity release with bad credit can be a good way forward, depending on your reasons. For over 55s the products available are different. The two main methods are a Lifetime Mortgage and a Home Reversion Plan. For these equity release products, independent financial advice is a must to make sure that first – it is suitable, and secondly, you have the guarantees needed in the terms, one of those being a no negative equity guarantee.
For over 55s, the Equity Release Council is the industry body for equity release so that's where you'll find reliable advice applicable to both types of equity release.
For those under 55-years of age, equity release isn't an option – technically speaking. A home equity loan is the equivalent as it lets you release equity from your home, using your property as security. It's paid as a lump sum only so you don't get the option to draw capital at intervals.
When a home equity loan is a favourable way of borrowing is for debt consolidation purposes, in particular, short-term debts. Those types of loans and finance agreements such as with car finance often attract higher rates of interest because of bad credit. When you add up the amount you're paying on high interest accruing debts, using a home equity loan may let you pay the outstanding balances and consolidate your debts into one lower monthly payment.
The reason it works out lower is because it's getting rid of your unsecured loans and high interest debts by transferring them into a secured loan. Because you're using your home as security, there's lower risk to the lender and that's reflected with a lower interest rate than most short-term loans and finance agreements attract.
The result should be that you have more money left in the bank each month because you've lower outgoings. If your numbers don't add up to leaving you more money after you've paid your debts down, then a home equity loan for debt consolidation wouldn't be in your best interest. The goal with debt consolidation is to lower your monthly payments. If you can't do that, explore other options.
Try this: Debt Health Check. It's by the Money Advice Service. Based on your answers to six questions, you'll get advice on how to best manage your debts.
The only type of assistance you won't find is government housing loans. Bad credit reports are incompatible with schemes such as Shared Ownership and the Help to Buy Scheme.

How Risky are County Court Judgements & Remortgage Arrears to Lenders?
This is the part where your selection pool of potential lenders narrows. When you apply for a remortgage online with bad credit, UK applicants are risk level assessed for suitability. EU nationals, nobody really knows what the situation is as of 2017. The Independent is already reporting that mortgages are being denied due to uncertainty following the triggering of Article 50 (Brexit). To be eligible for remortgages for bad credit, UK lenders "may" want to see proof of British Citizenship.
Another area of some concern for bad credit remortgages – Northern Ireland…because some banks refuse to accept applicants even with good credit if they get paid in a foreign currency.
"Several banks won't lend on the basis of sterling income and, even if they do, some will count only 80% of earnings."
~ Source: Harry Dwyer of Moneycare Mortgages & Investments
1st UK Mortgages do have lenders on our panel who operate in Northern Ireland. We consider all circumstances, so even if bad credit isn't an issue and perhaps its foreign currency, or you live in Northern Ireland but work in the Republic of Ireland, our panel of lenders is diverse so we may be able to help.
All lenders have different appetites for risk. To figure out if they'll extend you finance, they'll use a point-based system to credit score you using the information recorded in your credit reports.
In the case of CCJs and secured loan arrears, these are considered to be severe by the majority of lenders. For specialist bad credit lenders though, they will score them differently and they'll take into account when the CCJ was issued. If it was close to six years ago, it could be a score of one, meaning it's assessed as being low-risk. If though, the CCJ was issued in the past six months, it could bump the score to a three, meaning it'd be considered as high risk.
Should you need to remortgage for bad credit and arrears that are currently affecting your finances, it's likely you'd need to apply to a high-risk lender such as Magellan Home Loans or Precise Mortgages, both of which are broker only and part of 1st UK Mortgages specialist lenders panel.
How to get a mortgage with bad credit but good income
This is an incredibly frustrating part of capital-raising with bad credit – when your income's high and even a £20,000 lump sum deposit isn't enough to sway a lenders decision.
This is a problem many first-time buyers encounter. It's not unusual for a late payment on a mobile phone contract to be recorded on your credit file. Where this becomes a problem is with online applications. Even going into the bank, the advisor is running your figures through an automated system that picks up on defaults on your credit report. This can automatically see you with your application rejected.
When your finances and personal circumstances are assessed, the most weight is given to your credit reports and the negative entries first and your affordability based on the household income second.
The best way forward is to ensure that you're using the higher income wisely and that's to lower your debt ratio. This applies to first time remortgages too. A high debt ratio is over 45%. When you add your car finance, unsecured loans, and credit agreements for phone contracts, laptops, and any Debt Management Plans that are in place, it needs to be lower than 45%. The lower it is the better, and for mortgages, the higher a deposit you can raise the better too.
In the short term, one consideration would be to raise your monthly payments to pay down existing debts with the goal being to clear them, the less debt you have, the more disposable income you have. It's what's left from your income that matters once all your living expenses are accounted for. Therefore, if you're spending is high, so too will your risk level be.
I've already been refused or declined a remortgage – what should I do?
Hold off on applying anywhere else. Six months is a good rule of thumb to use for spreading your applications out. If you have too many loan applications run close together, it's recorded on your credit files. That can make you look desperate to get money, indicating that you may be in a spot of trouble and need cash in a flash. Lenders will think you aren't managing your money very well.
Should you have applied to a mainstream bank and been rejected for a home loan, and now looking to use subprime remortgage lenders, still wait until around six months before applying.
In the meantime, what you can do is use hypotheticals by getting lenders to do a soft check/quote search on your credit reports to find out if you'd be eligible for their mortgage products and get an indicative figure of what the costs would be. Then after it's been six months since you were rejected for a mortgage, try again with a different lender that caters to whatever negative entry/entries are recorded on your credit files.
It's also advisable to use the six-month gap to review your credit files and correct any errors you find using a Notice of Correction and/or challenge inaccurate entries.
Average rating:
6 reviews
Aug 8, 2017
helpful and friendly
1st UK managed to secure a re-mortgage when my first broker didn't. Slightly more expensive than the high street but I have pretty bad credit so expected that. I am now on the property ladder and have them to thank for that. Feel comfortable in recommending them.
Aug 3, 2017
The 1st uk people are very nice and sympathetic to my case. I spoke to other mortgage brokers and felt like I was getting bullied and judged because all my bills hadn't always been paid on time. I've now got a re-mortgage that I can afford and my children's home is safe.
Jul 27, 2017
They found the right deal for me
I'm self-employed and other brokers I contacted took up a lot of my time and had me apply for re-mortgages that I got declined for. 1st Mortgages understood my circumstances and credit history and got me a mortgage that I was approved for straight away. They chased me for paperwork a bit but this was what I needed as my accounts were a bit disorganised anyway. I had a very positive experience with them and would recommend them if you can't get a deal from your main bank.
Jul 26, 2017
Happy overall
I did a search online and found 1st UK. Was looking to raise some money on a second remortgage as my daughter was getting married later in the year. They sorted it out with a good rate...maybe not the best rate who knows? But they were way more helpful than the guy that wasted my time on a well known comparison site that I won't mention...
Jun 1, 2017
I was asked a lot of questions and told to provide a lot of paperwork, some of which seemed a bit unnecessary, but once everything was in place I got the mortgage without having to apply to lots of different companies. The rate is OK even though I have bad credit. I feared much worse.
May 15, 2017
defaults weren't a problem
I rang them on a Saturday regarding a remortgage. I was concerned that two defaults I had might cause me some problems but soon felt reassured that I had more options than I'd first realised. No hesitation in recommending them as they helped no end.