​1st UK Secured Loan Brokers​ ​Best Loan ​Rates Guaranteed – Updated 2022
Access to a very broad specialist lender panel with 100's of secured loan products & high rates of acceptance!
Match the term of the loan to remaining term of your mortgage
Great for clearing other loans/credit cards/existing car credit
New lenders for 2022 now available
High loan-to-value (LTV) with many lenders
Same day decisions. Quick & simple
Keep your existing mortgage with no hassles
Soft footprint credit search that won't affect your credit rating
We Offer Homeowner Loans From The UK's Top Lenders . Flexible Repayments. ​Exclusive Rates – Secured Loan Brokers
Rates from just 3.49%
Borrow up to 100% of the value of your home ( subject to status)
No obligation to proceed
Pre-Decision In Principle Application Form. Sympathetic To Past Credit Problems: All Forms Of Credit. Prime, Light, & Heavy Adverse Considered.
​​Credit Problems Are No Barrier To Accessing Any Financial Product With A Secured Loan Broker.
​They only are for bigger chain lenders automating processes because it's cheaper to say no than it is to approve. In recent years there have been huge regulatory changes in response to the FCA's Mortgage Market Review. Execution-only mortgages (where you manage the entire process yourself) are only available in very restricted circumstances.
You would need to know:
The exact type of 2nd mortgage you want (and that would need you to know if it's a suitable product, otherwise the application will be rejected).
The property you want to buy (including freehold, leasehold details and anything that affects the property valuation).
How much you can borrow, based on your income and the types of income that count towards the criteria for the lender you're applying for.
The interest rate details including how much you'll borrow at for an introductory rate and the renewal rate after any promotional offers come to an end. Interest rates affect your affordability test, which is a legal requirement.
That's why execution-only mortgages are falling by the wayside and are very difficult to obtain.
Enter Some Details In Our Quick & Simple Form. Newly Updated Rates for 2022. Soft-Search Technology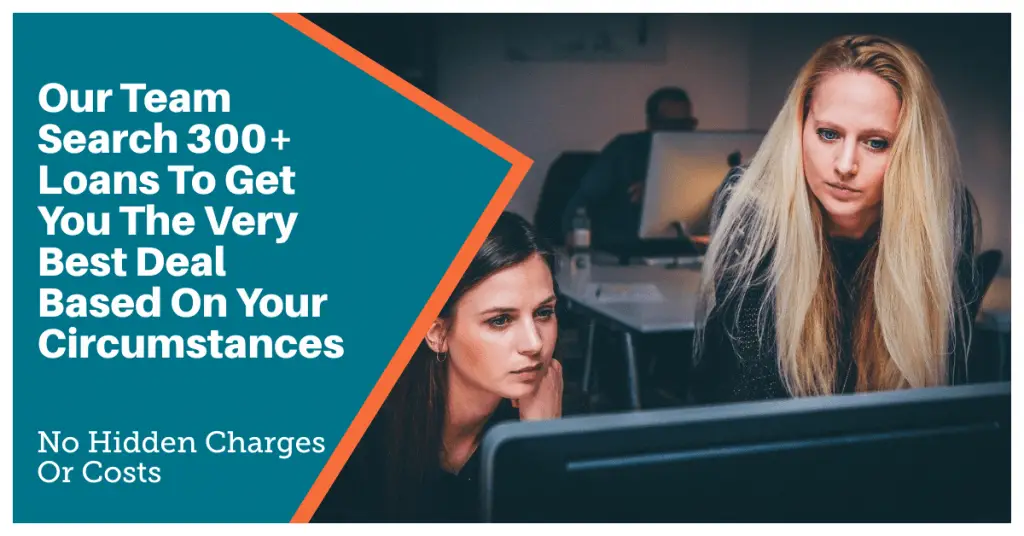 Go Direct or Have Your Second Charge Mortgage or Secured Loan Brokered
​To get your mortgage or secured loan application approved, those are really the only options you have (direct or brokered) regardless of your credit file because of the restrictive nature of execution-only deals.
The direct route would need you to compare the interest rates, application fees, secured loan completion fees, home valuation fees, and total up all the associated costs, both upfront costs in the short term and the total interest payable over the longevity of the secured loan.
The broker route would need you to work closely and trust a broker to act on your behalf. You would submit your application to the broker, supply supporting documentation, and talk over your income details, including total household income, expenditure, and the type of income you have, such as state benefits only, pensions, and any investments you have that could be used to support your affordability test.
Specialist adverse credit secured loan brokers have a high success rate because they cherry pick lenders based on risk levels they're comfortable with.
Armed with your data, a secured loan broker can get to work with the most appropriate lenders. They would be able to look over your credit report, see that CCJ has been issued within the past year so would know that Precise Mortgages could be an option as they consider secured loans for CCJs as recent as 3-months ago. Pepper Home Loans wouldn't though because they'll only accept applications with CCJs older than a year. This is why you need the best secured loans advice.
If a Debt Management Plan were to be in place, The Mortgage Lender could be an option, provided the DMP had been consistently maintained with no missed payments, and no CCJs within the past 12-months for more than £1,500.
Pre-Decision In Principle Application Form.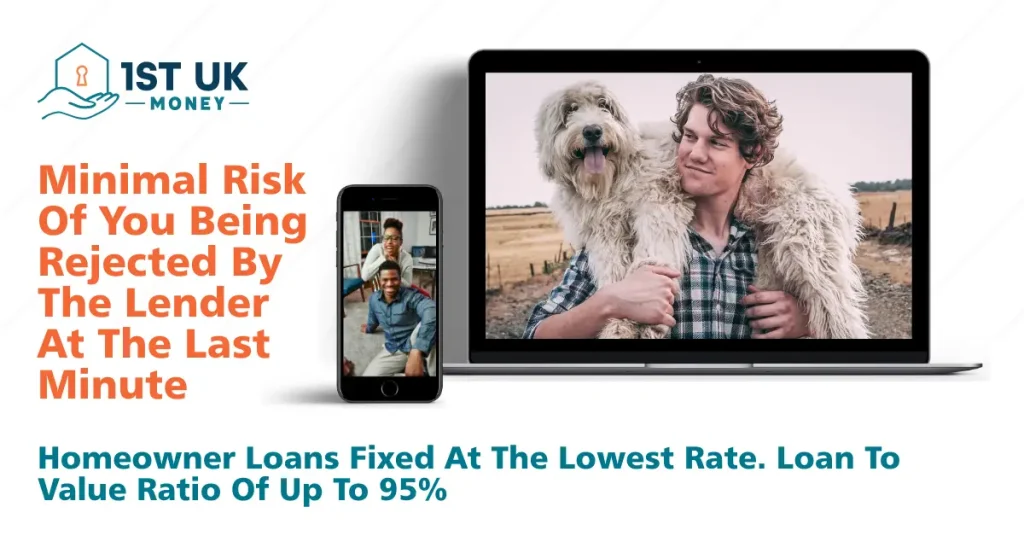 Secured Loan Brokers: Do What The Banks Can't – Lower Rate Secured Loans For People With Bad Credit
Getting an appointment with a secured loan advisor with a main street lender is difficult at the best of times, and many main street lenders don't offer the best secured loan rates anyway. If you can get an appointment, it would likely require a couple of hours sitting down going through the paperwork, and then you would only be able to get information on that lender's in-house products, not the best secured loan rates. They won't sell you a competitor's secured loan product because they need the long-term interest for profitability and not the arrangement fees.
Lenders profit over the long term. Brokers work in the short-term and that puts speed in their best interest. A good broker for secured loan products will actively chase your case with lenders and in some cases, have the technology to give you real-time case tracking, or will contact you with case updates. It's not unusual for a broker to make ten calls per application to keep the process rolling along.
That's what customers are after and the banks can do neither speed nor whole of market secured loan advice. A secured loan brokerage service is aligned more with customer demand and that's what's driven the rise of secured loan broker services. Just this year, the Intermediary Mortgage Survey 2021 showed that 75% of UK mortgages are brokered.
That's because a broker is more active. The service will…
Give you tailored advice including the types of income different lenders accept as part of their acceptance criteria
Compare the whole of market secured loan products
Assess your suitability for each product
Route your application to the most appropriate lender suited to your circumstances
Access broker-only/intermediary-only secured loan deals with their network of lenders
It all boils down to the cost of processing secured loans. These days, all lenders are tailoring their distribution channels with an emphasis on including brokers and in a lot of cases, making strong broker-only offerings that cannot be found on comparison websites.
Customers have long chosen to use a secured loan broker because of the tailored approach to assist customers best. Lenders cottoned on and opened their distribution channels to make more bespoke offerings by working with intermediaries – who do their heavy-lifting for them. It saves them money so it's the obvious choice for lenders to work with brokers more.
Brokers are the knowledgeable bridge between the tight-with-their-cash lenders and the smart-with-their-money borrowers.
A good broker will have a lot of questions to ask because the more data they have, the better a match they'll find. And you'll be kept in the loop throughout the process. They'll assist in form completion, advising on the whole of market secured loan products, the overall cost of each option suited to your circumstances, and advise on the most suitable product with both upfront costs and long-term costs so you can make an informed decision on the lender to have your application routed to.
For bad credit secured loan applications, an adverse credit broker specialist is your best choice because they have an established working relationship with lenders, and in some cases, they can bypass the usual application channels to get your application directly to the loan underwriting department, which is ultimately where it's decided if you're approved or not.

Bad Credit Secured Loan Brokers have Exponentially Better Tech on their Side
And that's to your advantage! Technology is something everyone uses, and the best of businesses invest in superior technology. A great secured loan broker service can invest thousands or even tens of thousands into improving their infrastructure to compare the whole of market products. For a chain lender, the investment for the same (or even any) technology upgrades would cost millions because it would need streamlining to work with multiple branches and departments within those.
While customers can certainly use search engines and comparison sites to find the top 10 secured loan deals for bad credit and the likes, secured loan brokers can tap exclusive lender deals, compare overall costs, filter by terms, approval percentages by the lender, weed out those who don't accept self-employed income customers and even filter down to those as narrow as specialist lenders for retirees.
Secured loan brokers can and do all of the above and are more than capable of getting a secured home loan approved for applicants with bad credit.
That's one thing we can do because we know the market, our panel of lenders and have a vast amount of knowledge on each lender criteria, and know the secured loan market off the back of our hands.
Put us to the test or compare us against the rest and see how we can help not only get your secured loan approved but at the very best rate too.
What is best for me?
There is a massive demand for no broker fee loans as people don't want a fee added to their loans. However, some of the best secured loans UK only work with brokers.
This is why they should look for the best secured loan rates and best homeowner loans from a broker that only charges a very small fee, that can do the secured loan comparison for you and tell you what secured loan lenders you will qualify for.
There are no such thing as best secured loans UK as it's very likely the best-secured loan offer you will not qualify for – but you likely will qualify with other secured loan lenders.
The cheapest secured loans are generally available to people with very small existing mortgages at a very low loan to value. What is a loan broker? Many people ask this.
Well, the best-secured loans broker is an expert on a wide range of the best homeowner loans. So after a few questions about your home and your income and outgoings, they will have an excellent idea of what the cheapest secured loans are for you. The best brokers can do a secured loan comparison in their heads without the need for a computer!
There is a massive amount of search traffic and interest in loan lenders, not brokers UK because some people do not trust brokers or think they don't offer any value. In general, the opposite is true.
Common questions from people that are looking for secured loans for people with bad credit:
Do Lloyds bank offer secured loans?
Yes, Lloyds secured loans are good for many people looking to release equity from their homes. They always quote the maximum APR. They are much pickier about your current circumstances than a lender like Masthaven Bank.
Does HSBC do homeowner loans?
Yes, HSBC secured loans can be very competitive with other lenders. A high street lender like HSBC is likely to be very cautious about the application process than a lender like Spring Loans.
Does Royal Bank of Scotland do secured loans?
Yes, RBS secured loans have great rates but require a recent home valuation. They do not offer Secured Loans With Bad Credit as they are a prime lender. They also offer bridging loans and deals on your main mortgage.
Do TSB offer secured loans?
Yes, UK homeowners can get a TSB secured loan subject to their loan to value percentage. They have a repayment plan using variable interest rates and let you pay back your loan early if you can. Pepper Home Loans have rates that are much higher, but they are far less fussy about your personal credit score.
Does Santander do secured loans?
Yes, you can apply for a Santander secured loan even if you're not an existing Santander account holder. They could even offer you a personal loan too. The lender's standard variable rate of interest is very competitive in the long run.
Does Nationwide offer secured loans?
Yes, Nationwide Building Society secured loans are ideal for people looking for a low fixed rate. The minimum term and maximum term makes the lending product very flexible, and you can use the money for any legal purpose. If the Nationwide Building Society decline your application you could try Norton Finance as an alternative.
Is it hard to qualify for a 10000 loan with bad credit?
No, it's easy, subject to having enough income and home equity. Ideal lenders are Paragon Bank, Evolution Money or 1st Stop Now Oplo.
Does Barclays do secured loans?
Yes, Barclays Bank secured loans are considered some of the best secured loans. If you want to raise funds using your home equity or one of your buy to let properties over a much longer period you might be better off with a lender like Optimum Credit. Barclays Bank is not a lender to apply to if you have a default or a CCJ.
How do you get a loan with a low interest rate with poor credit?
Easy, you look for a broker that offers bad credit loans with security.
Does NatWest do homeowners loans?
Yes, NatWest secured loans you just need a home valuation.
Is it hard to get a 25000 loan with bad credit?
No, as long as you have enough income and ample home equity, you can get a £25,000 homeowner loan at a fair rate.
What about my credit score – how will it affect my eligibility and repayment?
Some lenders, for example, United Trust Bank, Precise Mortgages or Together Money (previously known as Blemain) are less fussy about your credit score as they deal with people with poor payment history all the time. They care much more about if people can afford the monthly payment.
With unsecured loans, where you apply online, poor credit scores are typically not a way to finance home improvements or manage debt consolidation as an unsecured loan requires a good credit history.
Bad credit secured loans or sometimes commonly known as 2nd charge mortgages can have early repayment charges that you may need to pay if you re finance your home with a bad credit history remortgage.
The best deal for monthly repayments from secured lenders is likely a deal you will fail on eligibility, as the low interest rates will not cover the risk of arrears and defaults for the lender. Poor credit history secured loans rates are particularly high if you want to borrow money at a high-risk loan to value. However, even these repayment terms can be better than struggling with high-rate other forms of credit you have like credit cards, store cards, catalogues and personal loans – consolidating debts can simplify your life.
To get the best annual interest rate to cover an outstanding debt you may be better off paying a lender fee that is added to the loan amount.
Your financial history and personal circumstances are always better disclosed early on because you can't get an accurate representative example without all the bad credit issues completely visible. Larger amounts of equity in your property can be released as long as your income stacks up.