1st UK RICS Regulated RAAC Surveys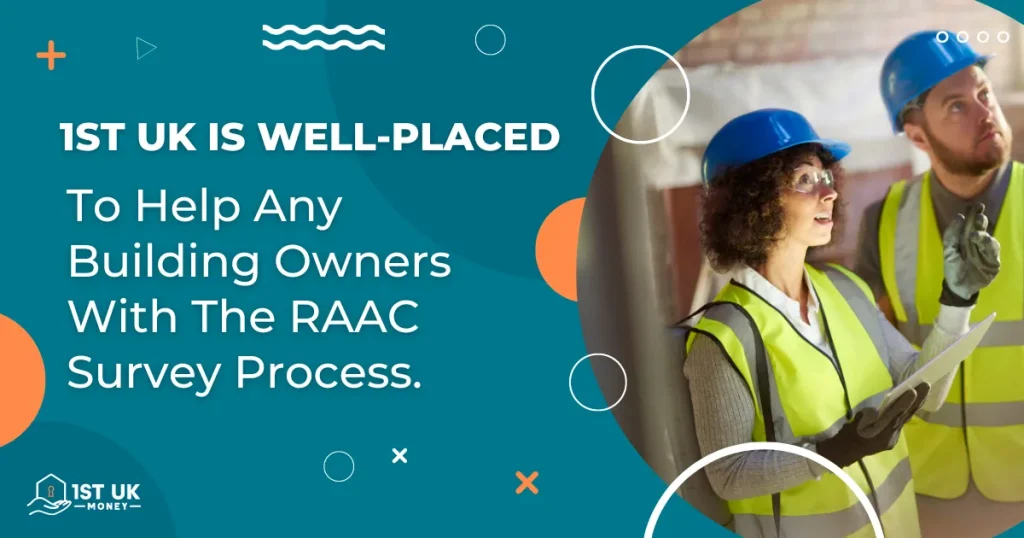 From the 15th of October 2022, 1st UK can offer specialist RAAC surveys.
Your quote is based on a fixed amount plus costs proportional to the size of the surveyed area.
The survey will start immediately with a desk-based study based on information from public records.
Internal and external areas will be surveyed.
All commercial and residential properties can be surveyed
The survey specialists will provide the data in accordance with the Standing Committee on Structural Safety (SCOSS) recommendations
All the surveyors are RICS Regulated
All areas of the UK are covered, including Northern Ireland.
Even roof areas covered in solar panels can be surveyed
Please complete the quote request form below to get a price for your survey today with no obligation:
RAAC Surveys – Reinforced Autoclaved Aerated Concrete Surveyors
RAAC Surveys are becoming increasingly important to ensure building safety and structural integrity. Reinforced Autoclaved Aerated Concrete (RAAC) is commonly used in public sector buildings, such as schools and hospitals.
What is RAAC?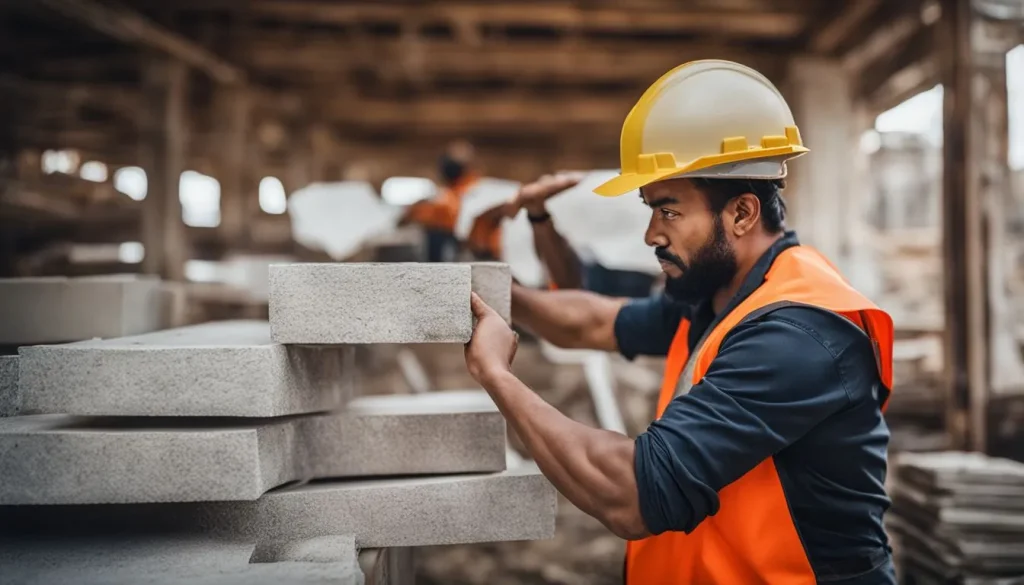 Reinforced Autoclaved Aerated Concrete (RAAC) is a lightweight composite material composed of cement, sand, lime and water to form an environmentally friendly alternative building material.
Definition and composition of Reinforced Autoclaved Aerated Concrete
Reinforced Autoclaved Aerated Concrete (RAAC) is a highly durable, lightweight building material composed of cement, lime, water, and an aeration agent. This combination gives RAAC its bubbly characteristics, making it suitable for construction in schools, hospitals, public sector buildings, and more.
The aeration agent contributes to RAAC's unique porous structure, adding insulation against sound and fire. Combined with a steel reinforcement bar embedded into the composition of RAAC planks or panels, it increases its strength, making it ideal for stairs and roof constructions.
Aside from its strength features, flexibility, durability, and cost-effectiveness are key advantages of using RAAC for any building project.
Importance of RAAC Surveys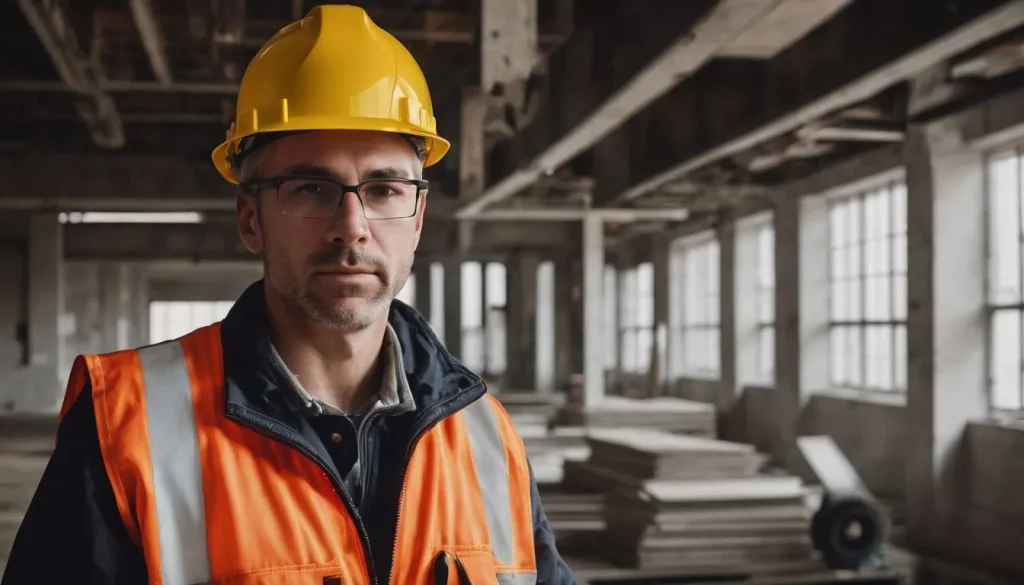 Identifying and accurately assessing the presence of RAAC in buildings is essential for understanding and managing related risks. Learn more to discover how RAAC surveys help ensure safety.
Identifying and assessing the presence of RAAC in buildings
RAAC (Reinforced Autoclaved Aerated Concrete) is a lightweight concrete product that can form an integral part of building structures. Assessing this material's condition and potential risks requires specialist knowledge, expertise and equipment.
Qualified surveyors or structural engineers conduct RAAC surveys to identify problems in key components such as walls, ceilings, floors or roofs made from RAAC.
Utilising visual inspection and RIS techniques, these professionals analyse the state of the composite material for signs of damage, which could lead to future issues if not assessed promptly.
They also assess whether substantial repairs must be carried out to return a once-sound structure to its prior quality standard safely following any necessary repair works.
Understanding the risks and potential issues associated with RAAC
Reinforced Autoclaved Aerated Concrete (RAAC) is a lightweight concrete composed of sand, cement and an aerating agent. This material was commonly used in public buildings until the mid-1980s and raised concerns regarding safety and structural integrity due to its poor bearing capacity.
RAAC panels can experience decreased thickness over time, thus leading to cracking or failure, which risks people's safety. Reports of collapses related to Reinforced Autoclaved Aerated Concrete demonstrate how vital it is for surveyors to identify properties that have used this material and assess any potential risks involved with its use.
The Singlewell Primary School roof collapse in 2018 highlighted the dangers associated with RAAC. It emphasised the need for proper maintenance measures of these materials when utilised in domestic, public or commercial buildings.
Surveyors and property owners need to understand exactly what kind of building they are dealing with to avoid entailed costs such as accidents or severe damage to building structures caused by unnoticed weaknesses in structure equilibrium related to RAAC buildings.
RAAC Survey Process
From tools and techniques to step-by-step approaches, uncover the processes involved in conducting a RAAC survey and get acquainted with this important task.
Step-by-step approach to conducting a RAAC survey
RAAC surveys provide an invaluable means of assessing the presence and risks of reinforced autoclaved aerated concrete (RAAC) in buildings. Surveyors must understand the importance of proper risk assessment when dealing with this structure. Below are the steps to follow when conducting a RAAC survey:
Identifying Potential Areas for Investigation: The first step is identifying areas where investigations can occur, such as walls, rafters and ceilings containing RAAC material. This can be done by visually inspecting the building and discussing any visible signs of issues with the client/property owner to whom the survey is being carried out.
Conducting Investigations: Once areas of interest have been identified, a series of tests will be conducted to assess the condition and integrity of these places within the building structure and contentions for whether or not they contain RAAC materials. These tests include taking moisture readings, using probe testing techniques or using infrared thermal imaging cameras to assess changes in interior temperatures compared to other parts or areas of the building in question.
Analysing Test Results: Following investigations regarding potential sites that may contain RAAC materials, surveyors would then analyse test results and prepare reports documenting their findings and recommendations for further action where required. In cases where there is no evidence per investigation prerequisites, a report should be completed confirming that no RAAC-related issues were found concerning various matters under consideration during such inspection process or practice constraints under prevailing circumstances.
Risk Assessment & Reporting: Surveyors must evaluate any dangers recognised from test results and issue appropriate concrete guidance on how risks should be managed to mitigate both physical damage/consequential effects.
Tools and techniques used in the survey
When surveying to identify and assess the presence of RAAC in buildings, surveyors utilise various tools and techniques. These include non-destructive testing methods, such as acoustic emission (AE) tests, which listen for vibrations; infrared imaging to detect differences in temperature between internal structures; thermography to measure structural deformations; and visual inspections.
These techniques can accurately assess areas where potential issues or risks have been identified. An innovative tool for identifying Render Autoclaved Aerated Concrete is the RAAC Survey – an interactive digital platform designed by experts. It lets building owners quickly understand the risk associated with their property's construction materials.
By utilising sophisticated technologies combined with experience gained from undertaking thousands of assessments across multiple sectors, concrete panels such as REBAR®, BENVINCO® AERidated Concrete Walls™, KRAFTwall®, MIXWALL® are Quickly Critiqued Live using this unique Digital Platform without touching any Physical Surfaces within the Building itself and Insurers can Validate each Risk electronically with valid findings & evidential documentation onsite as part of Completing The Project.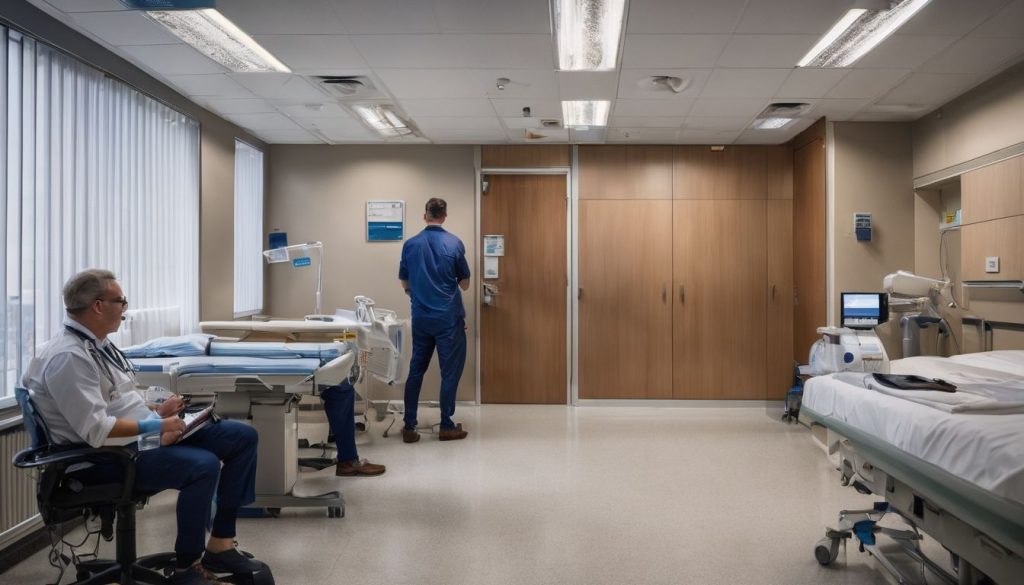 Benefits of RAAC Surveys
Conducting RAAC surveys ensures the safety of buildings and helps prevent potential failures and accidents related to RAAC, making it an invaluable tool. Learn more about these benefits now!
Ensuring the safety and structural integrity of buildings
Conducting Reinforced Autoclaved Aerated Concrete (RAAC) surveys is important for addressing risks and potential issues relating to buildings with AAC or RAAC. Through an in-depth assessment by qualified surveyors, these surveys can identify your building's condition and any areas where there may be failures at an early stage.
This helps prevent accidents, structural collapse, costly repairs or delays resulting from undetected deterioration. The Local Government Association strongly advises all individuals to obtain a RAAC survey if they have any concerns about their buildings.
The aim of using RAAC is often to reduce construction time and cost while maintaining strength and stability. However, this must be ensured through regular inspections from experienced professionals who know how weather conditions can affect structures built using RAAC materials over time.
Surveyors also play an essential role in assessing gaps such as doorways, leaks in roof sections or changes made since previous inspections, which may require approval before proceeding.
Preventing potential failures and accidents related to RAAC
RAAC (Reinforced Autoclaved Aerated Concrete) is a lightweight concrete composed of cement, sand, and aluminium powder. It can often be found in the walls and ceilings of many buildings and has been widely used as building materials for decades.
However, RAAC-based structures can exhibit excessive deflections or transverse cracking – warning signs that may indicate potential failure. In addition, two documented roof failures involving RAAC panels have been due to corrosion from heavy rains causing structural instability.
It is, therefore, essential to carry out regular RAAC surveys on all buildings with existing or potential RAAC structures present to identify any associated risks and ensure their safety.
Through these inspections, qualified surveyors can detect damage using visual observations and various tools such as tapping sticks, probes, moisture meters, etc., while recording any relevant information into a report, which will then be investigated by professional engineers if necessary.
Examples of buildings where RAAC surveys have been conducted
RAAC surveys have been conducted in a variety of buildings across the UK, including offices, schools, and other types of structures. Here are some notable cases where RAAC surveys have been conducted:
In March 2018, a RAAC survey was conducted at Singlewell Primary School in England after reports of cracks in ceilings and walls. The survey found that the roofs were made from weakened and corroded RAAC planks that posed a collapse risk. An extensive refurbishment was needed to make the building safe again.
In Oxfordshire, several schools have gone through RAAC surveys to identify any issues with their buildings constructed using RAAC panels or planks. Findings included water damage, signs of corrosion, and potential bent or cracking beams due to excess weight on the structures.
Healthcare facilities across Scotland have also undergone RAAC surveys over concerns of collapsed roofs in educational establishments. Surveys involved checks for corrosion and stress fractures in the concrete structure's supports and reinforcements.
In July 2019, the Housing Executive identified 15 housing complexes scattered throughout Northern Ireland with structural faults attributed to weak RAAC panels installed as external cladding or partitioning walls between apartments from the 1960s to 1990s. A full assessment was conducted to determine the safety and integrity of these walls and beams made from RAAC before deciding on remedial actions for each complex individually.
Non-domestic buildings such as pubs, theatres, religious buildings, etc, have also had their roofs checked for increased stress levels caused by deteriorated middle-tier rafter beams and external wall trusses constructed with Reinforced Autoclaved Aerated Concrete during construction several decades ago. This survey is important as it helps prevent failures due to weakened materials used during construction years ago, which could cause catastrophic accidents if left untreated.
The findings and recommendations from these surveys
RAAC surveys conducted in the UK have provided valuable insight into the presence and condition of RAAC in educational settings, such as schools and universities. These surveys have helped identify potential risks associated with reduced maintenance or structural deficiencies in these buildings.
The findings from RAAC surveys can include everything from identifying unsafe areas to recommending significant construction works for the long-term sustainability of the building.
For example, following the collapse of Singlewell Primary School roofs made up of RACC planks, an independent investigation found that a series of issues had caused this tragedy, including a lack of regular inspection procedures recommended by manufacturers regarding periodic checks on fasteners tightness together with other defects affecting the general condition of the system components being observed.
In light of these findings, various recommendations were put forward to ensure adequate safety standards are met in similar future projects, such as enhancement in the robustness of technical approvals and inspection regimes across local authorities when implementing RAAC structures within their education facilities.
The Role of Surveyors in RAAC Surveys
Qualified professional surveyors are essential for identifying, assessing and managing RAAC in buildings – find out more about the qualifications and expertise required for conducting these surveys.
Qualifications and expertise required in conducting RAAC surveys
Conducting an effective RAAC survey requires a detailed knowledge of the construction materials being assessed and experience in managing large estates.
Surveyors must have specialist qualifications and expertise to evaluate the structures made of reinforced autoclaved aerated concrete (RAAC), identify any potential associated issues or risks, and then provide suitable recommendations for addressing these concerns.
Building surveyors should understand building regulations related to RAAC and specific skills such as all-around visual inspectiveness, photographic documentation capabilities, and familiarity with different test equipment used during surveys.
Also important is extensive knowledge regarding recognised evaluation methods that assess damage caused by heat changes, humidity levels, etc.
In addition, formal training in surveying principles, including measurement techniques for assessing floor plates, etc., is also essential.
Professional qualifications validating one's abilities as a building surveyor are preferable; however, prior experience obtained through practice within the surveying industry can also be beneficial when conducting RAAC surveys.
Responsibilities of surveyors in identifying and managing RAAC in buildings
Reinforced Autoclaved Aerated Concrete (RAAC) is used to construct schools, hospitals and other public buildings. As such, it is important for those responsible for managing RAAC buildings to be aware of its presence and regularly check their condition.
RAAC surveys are conducted to determine if RAAC is present on a site and also provide management solutions if it's found. To this end, building surveyors with expertise in RAAC can assist in identifying and managing large estates made from the material.
Consequently, surveyors have an important role in ensuring these structures' safety and structural integrity by performing regular inspections upon detection or request.
.
Qualifications held by Building Surveyors as part of their professional training include advanced health & safety awareness, allowing them to assess hazards associated with anticipated works within surveyed sites involving Reinforced Autoclaved Aerated Concrete, e.g. wall removal, etc.
Every scenario poses potential risks that must be observed; further reinforced autoclave aerated concrete-related testing may then need additional approval due to particular circumstances within inspected estate regulations.
Government Regulations and Requirements – reinforced autoclaved aerated concrete raac
Strict guidelines are in place for using RAAC in buildings, and it is essential to ensure compliance with all prevailing building regulations when performing a RAAC survey.
Compliance with building codes and regulations related to RAAC
It is essential to ensure that all buildings containing Reinforced Autoclaved Aerated Concrete (RAAC) comply with up-to-date building regulations to protect their structural integrity and ensure the safety of occupants.
Not only this, but failure to adhere to these standards can lead to expensive repair costs; it may also be hazardous as the risk of collapse increases if RAAC features are not managed properly.
It is vital for officials and surveyors carrying out RAAC surveys or enforcement activities, such as investigations into potential breaches of regulations, to have robust qualifications – knowledge of pertaining engineering principles – along with the necessary expertise and experience when identifying and assessing areas where they suspect non-compliance.
Moreover, governments like those in the UK have imposed mandatory requirements on educational authorities to ensure that proper professionals survey all currently operating schools built using RAAC planks.
This has come after a high-profile case at Singlewell Primary School in Kent, where several roof joists spanning over 6m collapsed due to excessive weight caused by rainwater, leading to the injury of 17 children back in 2018.
Reporting obligations and guidelines for RAAC surveys
Responsible bodies in the UK must identify any Reinforced Autoclaved Aerated Concrete (RAAC) present in buildings and take steps to manage it appropriately. To support this, the Department for Education (DfE), alongside various other government departments, has issued guidance on tasks that must be completed when identifying and assessing RAAC.
These include surveying relevant areas before moving to a risk assessment if necessary. As part of this process, responsible bodies must inform their local authority immediately that RAAC is present in an educational setting or any other building they have control over.
The Institution of Structural Engineers also provides practical advice and detailed information about how best to identify and remediate issues related to RAAC planks found during surveys.
Furthermore, approved installation contractors may impose chain-of-custody requirements as part of the overall safety verification process for installing reinforced autoclaved aerated concrete product lines within domestic dwellings or structures owned by public utility providers such as schools or hospitals.
On top of this general approach, a specific government inquiry into using RAAC concrete was launched following school roof collapses due to cracked panels caused by age-related degradation last year.
Collaboration with Education Authorities and Institutions
Working together with educational bodies is essential to ensuring the health and safety of students and staff by proactively identifying any potential RAAC risks in buildings.
The importance of RAAC surveys in educational establishments
RAAC (Reinforced Autoclaved Aerated Concrete) surveys are necessary for building safety and structural integrity, particularly in educational establishments. The Department for Education (DfE) and the Local Government Association (LGA), among other authorities, have identified RAAC as a potential risk in building structures due to its lightweight properties.
This is why a proactive questionnaire and surveying program must be implemented better to understand the presence of RAAC in school estates. By gathering relevant management information on RAAC, responsible authorities can more accurately identify and assess any risks associated with this material.
Cases of vulnerable buildings containing large quantities of RAAC have been discovered recently, which has led to some schools being closed or ring-fenced as a preventative measure – such as Singlewell Primary School, where the roof collapsed due to having inadequate support under too much weight from an excess amount of concrete planks.
Collaboration between education authorities and institutions is crucial when it comes to to ensuring the safety standards within school premises, ensuring these environments do not pose any health or security risks to students, teachers, staff members or visitors.
Working with schools and colleges to ensure the safety of their buildings
RAAC surveys play a major role in ensuring the safety of school and college buildings. RAAC is a type of reinforced aerated autoclaved concrete used in building construction from the 1950s to the mid-1990s but has since been largely discontinued due to risks associated with its use.
A RAAC survey helps identify any potential presence and scope of RAAC in buildings so that appropriate structural analyses can be done and steps taken to protect against any associated risk or issue.
Surveyors assess the actual condition of the material present for schools or colleges to address any weaknesses identified by such inspections. It is important for institutions managing RAAC planks and panels to undertake periodic surveys as mandated by applicable building laws, regulations, codes and national standards.
Likewise, they must ensure compliance with local authority 'DfE' (Department For Education) prescribed process guidelines, criteria documents or reports that are ultimately responsible for safeguarding children's safety at educational establishments.
RAAC surveys are crucial for identifying and assessing any Reinforced Autoclaved Aerated Concrete (RAAC) presence in buildings. The survey process used to assess RAAC allows experienced surveyors to identify important information about these structures' stability, durability, and performance.
There has been an increasing need for RAAC surveys following several serious incidents concerning this construction material, further highlighting its potential risks.
The results obtained from a professional RAAC Survey provide invaluable data on the condition and safety status of buildings constructed with this material, which can inform decisions regarding their future management or repair works.
Furthermore, collaboration between authorities or educational institutions and experienced surveyors is paramount in ensuring the continued safety within schools or other public buildings built using this system.
FAQs – schools, hospitals and other public buildings information
1. What is RAAC Surveying?
RAAC Surveying evaluates the condition and safety standards of reinforced autoclaved aerated concrete planks in domestic, commercial or public buildings, such as schools and hospitals.
2. How do surveyors assess RAAC buildings?
Surveyors use a risk assessment questionnaire to evaluate properties with RAAC materials. The effects on structural integrity must be identified through visual inspections and measurements if collapses have occurred previously in similar structures. 3. Are there any regulations relating to raac building assessments?
Yes, since 2018, all school roof designs that rely heavily on RAAC technology are subject to annual surveys provided by the Department for Education (DFE). Similar measures exist for other buildings, including council houses, NHS Scotland Hospitals and independent/private schools.
3. Is lightweight concrete a less safe form of raac technology?
No, it does not necessarily represent higher risks than regular construction methods; however, thorough inspection during pre-construction and post-installation processes should be carried out regardless of RICS guidelines. 5. How much maintenance do raac planks require over time?
Routine checks are necessary to identify potential issues before they become too severe; checking for moisture levels in the air inside flats or attaching monitoring straps can provide reliable results over an extended period.
Concrete cancer, technically called "concrete spalling," is a severe form of concrete deterioration. It originates from the corrosion of steel reinforcements embedded within the concrete. When these steel bars corrode, they expand, exerting pressure on the surrounding concrete, leading to cracks and flaking.
Exposure to chlorides, especially from de-icing salts or marine environments, often accelerates this corrosion process. As the cracks expand, they allow more moisture and harmful agents to penetrate deeper, perpetuating the cycle of deterioration.
If not addressed timely, concrete cancer can severely compromise the structural integrity of buildings and infrastructures, necessitating costly repairs or replacements.
Steel-reinforced concrete is a composite material that utilizes the complementary strengths of both concrete and steel to create enhanced strength and durability structures. Concrete, strong in compression but weak in tension, is paired with steel reinforcements, which excel in tension. Together, they form a synergistic combination where the concrete resists compressive forces, and the steel resists tensile forces.
The integration begins with placing steel bars (rebars) or mesh in the mould and pouring the concrete mix. Once the concrete sets and hardens, it adheres to the steel, ensuring the two materials act together when applied loads.
There are multiple advantages to using steel-reinforced concrete:
Enhanced Strength: The tensile strength of the composite is significantly higher than that of plain concrete.
Durability: Reinforced structures show better resistance to environmental factors, such as weather changes and ground movement.
Economical: By combining materials, less concrete is used, saving costs. Moreover, reinforced structures often require less maintenance and repair over time.
Flexibility in Design: Steel reinforcements can be customized to fit complex architectural designs, allowing for creative and innovative structures.
However, to maintain its integrity over time, the structure must protect the steel from corrosion, a common concern, especially in aggressive environments. Proper design, high-quality materials, and sound construction practices are critical in maximizing the benefits of steel-reinforced concrete.
Water-saturated concrete refers to concrete that has absorbed as much moisture as it can, which can compromise its integrity and durability. Concrete, while appearing solid, is porous, allowing water absorption over time. When concrete becomes saturated, it can pose several concerns:
Freeze-Thaw Cycles: In colder climates, the water within the saturated concrete can freeze. When water freezes, it expands. This expansion can cause internal pressures, leading to surface scaling and cracking. As these cracks develop and enlarge, they allow more water to penetrate, intensifying the damage in subsequent freeze-thaw cycles.
Rebar Corrosion: Water saturation can accelerate the corrosion of steel reinforcements (rebars) embedded within concrete. Corroded steel expands, further cracking and spalling the surrounding concrete.
Decreased Strength: Water-saturated concrete can have reduced strength and be more susceptible to mechanical and impact damage.
Efflorescence: When water moves through concrete, it can dissolve soluble salts. As the water reaches the surface and evaporates, these salts crystallize, leading to white, powdery deposits known as efflorescence. This not only affects aesthetics but can also indicate deeper moisture issues.
Mould and Mildew: Water saturation can create a conducive environment for mould and mildew growth, especially if the condition persists.
Preventing water saturation involves proper concrete mix design, adequate curing, and applying sealants or waterproofing agents to reduce water penetration. Regular inspections and maintenance can also help identify and address potential issues early.
Concrete Roofs: Pros and Cons – Construction of schools and hospitals
Concrete roofs, while not as common as their shingle or metal counterparts, offer unique advantages and challenges. Whether poured as a solid slab or concrete tiles, these roofs can be a suitable choice depending on the building's requirements and the local climate.
Pros:
Durability and Longevity: One of the primary benefits of concrete roofs is their ability to withstand harsh environmental conditions. Concrete roofs can last several decades, often outlasting many other roofing materials.
Fire Resistance: Concrete is non-combustible, making it an excellent choice for areas prone to wildfires. It provides a robust barrier against the spread of fire.
Thermal Mass: Concrete has a high thermal mass, meaning it can absorb, store, and later release heat. This can be a boon in climates with significant temperature fluctuations, as it can help stabilize indoor temperatures.
Low Maintenance: Concrete roofs require relatively little maintenance. Unlike wood or certain types of metal, concrete doesn't rot or rust.
Wind and Storm Resistance: Heavier than many other roofing materials, concrete roofs are less likely to lift during strong wind events.
Cons:
Weight: The very feature that makes concrete roofs resistant to wind — their weight — is also a drawback. Not all structures can support the heavy load of a concrete roof without additional reinforcement.
Cost: Concrete roofs can be more expensive to install than other roofs. This initial investment, however, may be offset by the roof's long lifespan and reduced maintenance needs.
Moisture Concerns: If not properly sealed, concrete roofs can absorb water, leading to potential leaks or promoting mould growth.
Aesthetic Limitations: While concrete tiles come in various styles and colours, poured concrete roofs don't offer the same versatility in appearance as shingles or metal roofing.
Complex Repairs: If a concrete roof becomes damaged, repairs can be more challenging and costlier than other roofing materials.
While concrete roofs bring strong durability and safety features to the table, they are not without their challenges. Proper installation, waterproofing, and regular inspections are crucial to ensure the longevity and efficiency of a concrete roof. Considering the building's structure and location and budget constraints can help determine if a concrete roof is the right choice.
Benefits of Concrete Ceilings
Concrete ceilings, often found in modern architectural designs and loft-style apartments, offer aesthetic and functional advantages. Incorporating concrete into a ceiling can bring about several benefits, including:
Durability: Concrete is renowned for its long-lasting properties. When used in ceilings, it provides a robust and durable surface that resists wear and tear, ensuring longevity and reduced maintenance needs.
Fire Resistance: Safety in architecture is paramount; concrete ceilings enhance this by offering exceptional fire resistance. In the event of a fire, concrete does not combust, helping to prevent the spread of flames and providing occupants with valuable time to evacuate.
Acoustic Benefits: Concrete has solid sound-dampening qualities, making it ideal for minimizing noise transfer between floors in multi-story buildings. A concrete ceiling can help maintain a quieter living or working space, whether it's footsteps, conversations, or other disturbances.
Thermal Mass: Concrete's ability to absorb, store, and release heat – its thermal mass – helps stabilise indoor temperatures. By slowly releasing absorbed heat, concrete ceilings can aid in reducing the need for artificial heating or cooling, leading to potential energy savings.
Aesthetic Appeal: In contemporary interior design, concrete's industrial and raw look has become highly sought after. It offers a minimalist and chic appearance as a blank canvas for various lighting fixtures and decor styles.
Pest Resistance: Unlike wood and other materials, concrete doesn't offer a food source or easy entry for pests. Its solidity is a barrier against infestations, ensuring a healthier living environment.
Structural Integrity: In some architectural designs, the concrete ceiling plays a dual role, acting as a ceiling for one floor and the floor for the above level. This dual-purpose use can offer increased structural integrity to the building.
Versatility: While the natural grey of concrete has its charm, concrete ceilings can also be painted, stained, or even combined with other materials to achieve a desired aesthetic.
However, it's worth noting that while concrete ceilings have numerous benefits, they also require expertise during installation. Ensuring proper reinforcement, finishing, and treatment is essential to reap the full advantages of concrete ceilings.
Water-Damaged Concrete Issues
Water is often perceived as a benign element, but when it comes to construction materials like concrete, prolonged or excessive exposure can lead to various issues.
The porous nature of concrete allows water to infiltrate, and if not properly managed, it can compromise the integrity, aesthetics, and function of the concrete structure. Here are some of the primary concerns related to water-damaged concrete:
Efflorescence: As water permeates concrete, it dissolves soluble salts. These salts crystallise upon reaching the surface and evaporating, leaving behind a white, powdery residue known as efflorescence. While largely a cosmetic issue, it can be a symptom of deeper water penetration problems.
Concrete Spalling: Often termed "concrete cancer," this refers to the flaking or chipping of the concrete surface. The corrosion of steel reinforcements embedded in the concrete can lead to spalling. As the steel corrodes, it expands, causing the concrete to crack and flake off.
Freeze-Thaw Damage: Water infiltration poses a significant risk in regions with cold climates. When infiltrated water freezes, it expands. This expansion creates internal pressure within the concrete, leading to cracks and, over time, structural damage.
Reduced Strength: Sustained water damage can weaken the concrete, reducing its load-bearing capacity and making it more susceptible to cracks and other structural damage.
Mould and Mildew: Persistent moisture within concrete can lead to mould and mildew growth, posing health risks to occupants and further deteriorating the concrete.
Alkali-Aggregate Reaction (AAR): This is a chemical reaction between the alkalis in the cement and reactive aggregates when water is present. AAR can lead to the forming a gel-like substance that can expand and cause concrete to crack.
Corrosion of Reinforcements: Water, especially if it contains harmful chlorides and other contaminants, can accelerate the corrosion of steel reinforcements within the concrete, compromising the structure's integrity.
Heaving and Settlement: Changes in moisture levels in the ground beneath concrete slabs can lead to the ground expanding or contracting. This can cause the concrete slab to heave upwards or settle unevenly.
Addressing water damage promptly and employing preventative measures, like proper sealing and drainage solutions, is crucial in maintaining the integrity and longevity of concrete structures.
Reinforced Autoclaved Aerated Concrete (RAAC) in the UK Climate
Reinforced Autoclaved Aerated Concrete, commonly abbreviated as RAAC, gained popularity in the UK and other parts of Europe in the 1960s and 1970s as a material for pre-cast concrete planks. It was lauded for its lightweight properties and ease of installation. However, as the years progressed, concerns arose regarding its durability, especially in temperate maritime climates like the UK.
RAAC's lifespan in the UK climate varies, but there are instances where issues begin to emerge after about 20-30 years from installation. Here are some concerns and factors influencing RAAC's longevity:
Moisture and Freeze-Thaw Cycles: The UK's climate, characterized by frequent rainfall and fluctuating temperatures, exposes RAAC to moisture. When moisture infiltrates RAAC and freezes, it expands, leading to potential structural damage through freeze-thaw cycles.
Carbonation: The UK's moist environment can increase carbonation, reducing the concrete's alkalinity. This reduction can lead to the corrosion of the reinforcing steel, thereby compromising the structural integrity of the RAAC.
Lack of Flexibility: RAAC planks are less flexible than other construction materials. This means they might not distribute stresses effectively, leading to potential cracking and degradation.
Historical Construction Standards: How RAAC was manufactured and installed in the 1960s and 1970s might not adhere to current standards. Evidence suggests some RAAC planks from this era may have inherent weaknesses.
Given these concerns, several buildings in the UK with RAAC components have undergone assessments to determine their structural soundness. Some required extensive repair or replacement.
While RAAC brought benefits in weight and installation, its longevity in the UK climate has proven to be a concern, especially for buildings constructed during its peak usage era. It underscores the importance of material suitability to specific climatic conditions and the necessity of regular structural assessments.
Identifying Potential Dangers of RAAC Without Specialist Equipment
Reinforced Autoclaved Aerated Concrete (RAAC) was popularly used in the mid-20th century for its lightweight properties and ease of installation.
However, concerns regarding its longevity and structural reliability have emerged with time, especially in certain climates. Without specialist equipment, direct assessment of RAAC's internal condition is challenging, but there are some general indicators and methods to gauge potential dangers:
Visual Inspection: Look for visible signs of deterioration. Cracks, especially those running deep or in a pattern, can indicate structural weaknesses—surface spalling or areas where the concrete flakes away might also suggest underlying issues.
Age of the Building: Structures erected during the 1960s and 1970s when RAAC was at its peak usage are more likely to have problems due to the age and the construction standards.
Water Damage or Staining: Persistent damp spots, mould, or water ingress signs can indicate that moisture has compromised the material. Given the susceptibility of RAAC to water-related issues, any signs of water damage should be taken seriously.
Evidence of Efflorescence: A white, powdery substance on the surface of the concrete suggests efflorescence, which results from water moving through the concrete and depositing soluble salts on the surface. This indicates that moisture is penetrating the material.
Sound Test: Although not as reliable as other methods, tapping the surface of the concrete with a light hammer or metal object can sometimes yield insights. Hollow or unusual sounds might indicate areas of delamination or internal damage.
Check for Past Repairs: Areas patched or repaired multiple times can indicate ongoing issues with the RAAC.
Historical Documentation: Review any available documentation or records related to the building's construction and maintenance. Previous concerns or repairs linked to RAAC might be documented.
While these methods can provide some insight into the condition of RAAC, they are not definitive. If there's suspicion that RAAC may be compromised, it's crucial to consult a structural engineer or specialist for a comprehensive evaluation. The potential risks of deteriorating RAAC, especially in load-bearing applications, make expert assessment essential.
What Does RAAC Look Like?
Reinforced Autoclaved Aerated Concrete (RAAC) is a specific type of building material that saw widespread use, particularly during the mid-20th century. Recognizing RAAC can be vital, given the concerns about its durability over time. Here's a guide to help identify RAAC:
Texture and Appearance: RAAC, like other forms of aerated concrete, has a relatively uniform and often slightly porous texture. The surface is typically smoother than regular concrete due to its manufacturing process. The porosity, arising from the tiny air pockets created during production, gives it a somewhat bubbly appearance when broken.
Colour: While colour can vary based on the specific mixture and age, RAAC typically has a light grey hue. It's worth noting that, like all concrete, RAAC can darken when wet and lighten as it dries.
Lightweight: One of the primary characteristics of RAAC is its lightweight property compared to traditional concrete. While this is more of a physical trait than a visual one, lifting or assessing the weight of a block can provide a clue. RAAC is noticeably lighter than a similarly sized block of traditional concrete due to its air pockets.
Plank Forms: RAAC was often used as pre-cast planks for roofs and floors. If the building has concrete planks from the 1960s and 1970s era, there's a chance they might be made of RAAC.
Age of the Building: Buildings constructed during the mid-20th century, particularly between the 1960s and 1970s, are more likely to feature RAAC. While not a direct visual clue, the construction period can give context.
Historical Documentation: Existing blueprints, construction documents, or material invoices might be mentioned using RAAC. This can be a definitive way to confirm its presence.
While these indicators can guide someone towards identifying RAAC, certainty might require consultation with a construction or material specialist, especially given the potential risks associated with ageing RAAC. Getting a professional assessment is always recommended if there's a suspicion, especially in load-bearing structures.
Temporary Repairs for RAAC Concrete Over Large Areas
Performing temporary repairs on Reinforced Autoclaved Aerated Concrete (RAAC) over extensive areas requires careful attention to ensure safety and the temporary restoration of structural integrity.
Here's a basic guide on how to approach these repairs:
Assessment: Before attempting any repair, even a temporary one, thoroughly inspect the damaged RAAC areas. Look for cracks, spalling, or any signs of water damage. Understanding the extent and severity of the damage is crucial for informed repair decisions.
Clean the Damaged Area: Remove any loose or deteriorated concrete fragments from the damaged area. This can be done using a brush or low-pressure air blower. Ensure the surface is free from dust, debris, or any contaminants.
Stabilize the Area: If there are large chunks of RAAC missing or significant spalling, consider using temporary supports like wooden beams or metal props underneath, especially if the damaged RAAC is part of a load-bearing structure.
Apply a Bonding Agent: Before patching, apply a concrete bonding agent to the cleaned area. This agent helps the new patching material adhere better to the old RAAC surface.
Patching: Mix a suitable patching compound, ensuring it's compatible with RAAC. Follow manufacturer instructions precisely. Apply the mix to the damaged area, pressing it in place and ensuring it fills any voids or cracks. Smooth the surface with a trowel.
Protection: Once the patching is done, protect the repaired area from any foot traffic or loads for the time recommended by the patching compound manufacturer. Consider using barriers or caution tape to keep the area off-limits.
Monitor the Repaired Area: Since the repair is temporary, regularly check the patched area for signs of further deterioration or failure. This is essential as temporary repairs aren't a long-term solution.
Consultation: Engage with a structural engineer or a specialist familiar with RAAC. They can provide guidance on permanent repair solutions or, in some cases, recommend replacement over repair, especially if the damage is extensive.
It's crucial to emphasize that these are temporary measures. RAAC has unique properties and potential vulnerabilities, and relying on temporary repairs for an extended period can be risky. Always seek expert advice for a long-term solution.
Strengthening RAAC Roof or Ceiling in a Short Space of Time
Reinforced Autoclaved Aerated Concrete (RAAC) roofs or ceilings, especially in older structures, might necessitate reinforcement due to inherent weaknesses or age-related deterioration. When time is of the essence, a strategic approach can expedite the strengthening process.
Here's how:
Immediate Inspection: Before commencing, conduct a rapid but thorough inspection to identify areas of critical concern. Focus on signs of cracks, sagging, water damage, or visible steel reinforcement.
Surface Preparation: Quickly but efficiently remove any loose concrete or debris from the ceiling or roof surface. Use brushes or low-pressure blowers. This step ensures the subsequent treatments adhere properly.
Use of Polymer-Modified Mortars: For minor cracks or surface deterioration, applying polymer-modified mortars can be a swift solution. These mortars have enhanced adhesive qualities and can set relatively quickly, restoring minor defects.
Fibre-Reinforced Polymers (FRP): One of the quickest and most effective methods for strengthening large RAAC areas is applying FRP sheets or strips. They're lightweight and can be adhered to the RAAC surface using epoxy resins. Once set, they provide significant tensile strength, helping to address some of the material's inherent weaknesses.
Additional Supports: In situations where there's significant concern about a ceiling or roof's load-bearing capability, introducing temporary propping or supports can be a rapid measure to distribute weight and reduce stress on the RAAC. This method is particularly useful if there's a risk of imminent collapse.
Sealants and Waterproofing: If there's evidence of water infiltration, applying a quick-setting waterproofing sealant can prevent further moisture ingress, at least temporarily, thus averting further damage.
Engage Professionals: If the situation allows, even in a time crunch, having a structural engineer or a RAAC specialist on-site can be invaluable. They can provide on-the-spot assessments and guidance, ensuring the most effective interventions are employed.
Monitor & Plan: Once immediate measures are in place, continuously monitor the RAAC ceiling or roof for signs of further distress. Given that some of these steps are meant for rapid reinforcement, it's vital to then transition into planning more permanent solutions.
It's paramount to remember that while these methods can stabilize and strengthen RAAC in a short timeframe, they might not address all underlying issues. Subsequent, more comprehensive interventions may be necessary to ensure long-term safety and structural integrity.
Dealing with Water Dripping from a Concrete Ceiling
Water dripping from a concrete ceiling is a cause for concern, as it indicates a possible compromise in the structural integrity and can lead to further damage, both to the building and its contents. Here's a step-by-step guide on how to address this issue:
Safety First: If the dripping water is near electrical fixtures, turn off the electricity in that area to prevent any accidents. Remove or cover furniture and other valuables to protect them from water damage.
Contain the Water: Place buckets or other containers beneath the dripping areas to collect water. Lay down towels or rags to soak up any spills and prevent slip hazards.
Identify the Source: The water could be coming from various sources:
Roof leakage, if it's the topmost floor.
Leaking pipes or conduits embedded within the concrete slab.
Water seepage from walls or neighbouring areas.
Visual Inspection: Examine the concrete ceiling for visible signs of damage. Cracks, discolouration, or bulging areas can give clues about the water's point of entry and the extent of the damage.
Consult a Specialist: It's crucial to get a professional opinion. If the issue is due to pipes, call a plumber. If it's structural, a civil engineer or building maintenance professional can provide insights.
Temporary Measures: If the source is identified as a leak from the rooftop or another floor, you can use sealants or waterproof patches as a temporary measure. However, this isn't a long-term solution and can only reduce the immediate water ingress.
Address the Root Cause: Repairs or replacements might be required for plumbing issues. If it's a structural problem, waterproofing solutions, crack repairs, or more comprehensive measures might be necessary.
Preventive Measures: Once the immediate issue is addressed, consider implementing preventive measures:
Regularly inspect ceilings, roofs, and walls for signs of moisture.
Ensure proper drainage on rooftops and balconies.
Regularly check plumbing systems for leaks or damages.
Deal with Secondary Damages: Water seepage can lead to mould growth, damage to interior finishes, or corrosion in embedded steel reinforcements. After addressing the primary leak, assess and remedy these secondary issues.
Water dripping from a concrete ceiling is not just an inconvenience; it's a warning sign. Addressing it promptly can prevent further damage and ensure the safety and longevity of the structure.
RAAC Concrete in the UK: A Comprehensive Look
Reinforced Autoclaved Aerated Concrete, commonly abbreviated as RAAC, has become a significant talking point in the UK construction and civil engineering sectors, especially given its use in many older buildings.
Introduction to RAAC
RAAC, often referred to as 'reinforced aerated autoclaved concrete' and 'reinforced autoclaved aerated concrete', is lightweight concrete.
Developed to balance weight and strength, RAAC was an attractive option for architects and builders during the mid-20th century. This 'raac lightweight concrete' became particularly popular in forms such as 'raac planks' and 'raac panels', making them common choices for large-span applications like roofs.
RAAC in Buildings
The prevalence of 'raac in buildings' across the UK is widespread. A variety of establishments, including 'raac in schools', 'raac in hospitals', 'raac in prisons', 'raac in council houses', 'raac in domestic buildings', and 'raac in flats UK', contain RAAC components, underscoring its popularity during its peak usage.
However, the use of RAAC wasn't limited to public buildings. Even 'raac in independent schools', 'raac in private schools', and 'raac in Oxfordshire schools' embraced this material, making it an integral part of the UK's architectural heritage.
Concerns and Incidents
While RAAC was revolutionary, it wasn't without its issues. Notably, the 'RAAC roof collapse' at the 'Singlewell primary school' highlighted the potential hazards of aged RAAC structures. Following the 'RAAC school roof collapse 2018', various institutions, including 'RAAC NHS Scotland, initiated 'raac surveys' to assess the condition of their RAAC constructions. 'RAAC DFE survey' and the 'raac rics' are other notable survey initiatives in this realm.
Given these incidents, a 'raac risk assessment' has become crucial. Professionals and authorities now emphasize the importance of regular evaluations, especially since many RAAC structures are reaching the end of their design lives.
Public and Professional Response
After the alarming incidents, several authorities, from schools to hospitals, have begun issuing a 'raac questionnaire' to gather data on RAAC structures within their purview. 'RAAC in NHS Scotland' and other health institutions took the lead in these initiatives, recognizing the risks posed to patients and staff.
In their bid to ensure the safety of their tenants, especially in 'raac in council houses' and flats, local councils have also jumped on the bandwagon, ensuring that RAAC structures under their jurisdiction undergo rigorous checks.
RAAC concrete, including its popular forms like 'raac concrete planks', once celebrated for its innovative construction approach, has now become scrutinised. As institutions ranging from 'raac in prisons' to 'raac in hospitals' grapple with the challenges posed by ageing RAAC structures, the emphasis is now on proactive assessment and intervention. Whether it's a school in Oxfordshire or a council flat in Scotland, the UK's RAAC legacy demands attention, expertise, and action to ensure the safety and well-being of its inhabitants.
A Comprehensive Guide to Institutions in Major UK Cities
The United Kingdom, with its rich history, boasts a plethora of public institutions and venues that have thrived across its major cities. From schools and hospitals to football grounds and cinemas, these establishments play vital roles in the socio-economic fabric of the region. Let's delve deep into the statistics for major cities such as Manchester, Birmingham, Leeds, Nottingham, and Sheffield.
Manchester:
Schools: Manchester City Council oversees many primary, secondary, and special educational needs schools.
Hospitals: The Manchester University NHS Foundation Trust is the leading healthcare provider, with several hospitals under its wing.
Offices: Central Manchester, especially Spinningfields, has numerous offices that house local businesses and multinational corporations.
Court Buildings: The Manchester Civil Justice Centre is a notable mention.
Football Grounds: Manchester, the home to football giants Manchester United and Manchester City, boasts two major football stadiums: Old Trafford and the Etihad Stadium.
Cinemas: Several cinemas dot the city, including chains and independent ones.
Factories: Historically, Manchester was known for its textile mills. Today, while many have been repurposed, the legacy remains.
Birmingham:
Schools: Birmingham has many primary and secondary schools catering to its large population.
Hospitals: The city has several hospitals, with the Queen Elizabeth Hospital being one of the largest NHS trusts in the UK.
Offices: Birmingham's business district and the newly developed areas house many offices.
Court Buildings: Birmingham Magistrates' Court and Birmingham Crown Court are primary legal hubs.
Football Grounds: Birmingham City and Aston Villa are the city's primary football clubs.
Cinemas: From mainstream chains to independent venues like the Electric Cinema, Birmingham has a vibrant movie scene.
Factories: The city's industrial roots mean a mix of operational factories and those transformed into cultural spaces.
Leeds:
Schools: Leeds City Council governs numerous schools across the city.
Hospitals: Leeds General Infirmary is a major hospital, alongside others providing healthcare services.
Offices: Leeds has seen significant business growth, with a surge in office spaces, especially in the city centre.
Court Buildings: Leeds Combined Court Centre is a significant legal establishment.
Football Grounds: Elland Road, home to Leeds United, is the football heart of the city.
Cinemas: Leeds caters to movie enthusiasts with various cinemas spread across.
Factories: Historically, Leeds had a strong manufacturing base, remnants of which can still be seen today.
Nottingham:
Schools: With a mix of primary, secondary, and special schools, Nottingham's educational scene is diverse.
Hospitals: Nottingham University Hospitals NHS Trust is a key healthcare provider.
Offices: The city centre and its outskirts are dotted with offices of various scales.
Court Buildings: Nottingham's Justice Centre is pivotal to the city's legal proceedings.
Football Grounds: City Ground and Meadow Lane are football hubs.
Cinemas: The city offers a blend of mainstream and independent cinematic experiences.
Factories: Historically industrial, some factories still operate, while others have been repurposed.
Sheffield:
Schools: Sheffield has a broad spectrum of educational establishments.
Hospitals: Sheffield Teaching Hospitals NHS Foundation Trust is a primary healthcare entity.
Offices: The city's growth as a business hub is evident in its rising office spaces.
Court Buildings: Sheffield Magistrates' Court and Crown Court handle legal affairs.
Football Grounds: Bramall Lane and Hillsborough Stadium are the heartbeats of football in Sheffield.
Cinemas: Moviegoers have various options ranging from chains to independent venues.
Factories: Sheffield's history as a steel city means factories have always been integral, though many now serve different purposes.
Each city in the UK, while sharing some similarities in the kind of institutions and venues they host, has its unique character and historical backdrop. These establishments, from schools to factories, not only provide essential services but also shape the identity and culture of their respective cities.
A Comprehensive Guide to Institutions in Additional Major UK Cities
The United Kingdom's urban landscape is dotted with cities rich in history and cultural significance. Continuing our exploration of institutions and venues nationwide, let's focus on other major cities, including Glasgow, Edinburgh, Cardiff, Liverpool, and Bristol.
Glasgow:
Schools: Glasgow, Scotland's largest city, has numerous primary and secondary schools governed by the Glasgow City Council.
Hospitals: With healthcare facilities such as the Queen Elizabeth University Hospital, it's a vital medical hub.
Offices: The business district in Central Glasgow is a bustling area with numerous offices.
Court Buildings: Glasgow Sheriff Court is one of the prominent legal institutions.
Football Grounds: Celtic Park and Ibrox Stadium are iconic to Glasgow's football scene.
Cinemas: Glasgow Film Theatre offers an independent cinema experience complemented by several mainstream venues.
Factories: While many historical factories have been repurposed, Glasgow's industrial spirit lives on.
Edinburgh:
Schools: The Edinburgh City Council oversees a plethora of educational institutions.
Hospitals: The Royal Infirmary of Edinburgh leads the list of healthcare establishments.
Offices: As a significant financial hub, the city has numerous office spaces.
Court Buildings: The Edinburgh Sheriff Court manages most of the city's legal affairs.
Football Grounds: Tynecastle Park and Easter Road are vital to Edinburgh's fans.
Cinemas: The Edinburgh Filmhouse and other cinemas cater to movie enthusiasts.
Factories: Historically, Edinburgh had a diverse industrial base, now much of which has been transformed into modern ventures.
Cardiff:
Schools: Cardiff's educational scene is diverse, with a mix of Welsh and English medium schools.
Hospitals: The University Hospital of Wales in Cardiff is one of the major health facilities.
Offices: Cardiff Bay and the city centre are replete with business establishments.
Court Buildings: Cardiff Crown Court handles significant legal matters in the region.
Football Grounds: The Cardiff City Stadium is a beacon for football enthusiasts.
Cinemas: The Chapter Arts Centre offers a unique cinematic experience.
Factories: While many traditional factories have ceased operations, Cardiff's industrial zones continue to thrive with modern businesses.
Liverpool:
Schools: Liverpool has many educational establishments catering to its diverse population.
Hospitals: The Royal Liverpool University Hospital is among the city's major healthcare providers.
Offices: The city's business districts have office spaces, especially around the Albert Dock.
Court Buildings: Liverpool Crown Court is central to the city's legal proceedings.
Football Grounds: Anfield and Goodison Park are iconic football stadiums in Liverpool.
Cinemas: Liverpool boasts both independent cinemas like FACT and mainstream ones.
Factories: Liverpool's maritime and industrial heritage has evolved, with many old factories now serving as cultural or business spaces.
Bristol:
Schools: Bristol City Council governs a myriad of schools.
Hospitals: Bristol Royal Infirmary is a significant healthcare institution.
Offices: Business areas like Temple Quay are buzzing with offices.
Court Buildings: Bristol Crown Court and Magistrates' Court manage the city's legal affairs.
Football Grounds: Ashton Gate Stadium is pivotal to Bristol's football culture.
Cinemas: The Watershed offers an alternative cinema experience alongside mainstream venues.
Factories: Bristol's history of shipbuilding and manufacturing is visible in its industrial areas, though many factories have transitioned into other roles.
The UK's cities, each distinct in its cultural, historical, and socio-economic makeup, host a variety of establishments that contribute to the country's rich tapestry.
Whether it's the vibrant academic scene of Edinburgh or the maritime heritage of Liverpool, each city offers unique insights into the UK's collective identity.
Standing Committee on Structural Safety (SCOSS) Recommendations and RICS Regulated Surveys in the UK Property Landscape
The integrity of buildings, both residential and commercial, is of paramount importance for the safety and well-being of their occupants. In the UK, the Standing Committee on Structural Safety (SCOSS) and the Royal Institution of Chartered Surveyors (RICS) play pivotal roles in ensuring the soundness of structures and setting the benchmark for building surveys.
The Standing Committee on Structural Safety (SCOSS)
SCOSS, founded in the late 1970s, operates as an independent body that examines and reports on structural safety and reliability. Its primary objective is to identify and address potential risks in the design and construction of buildings and civil engineering works. Over the years, SCOSS has released numerous alerts and recommendations which serve as guides for the industry.
Confidential Reporting on Structural Safety (CROSS): One of SCOSS's significant initiatives is CROSS. It encourages professionals within the construction and engineering sectors to report safety concerns confidentially. These can range from near-miss events to structural failures. By collating this data, SCOSS can highlight recurring problems, allowing the industry to take proactive steps.
Thematic Reports: Periodically, SCOSS publishes thematic reports that focus on specific areas of concern. These documents delve deep into subjects like the use of novel materials, emerging construction techniques, or the effects of environmental factors on structural integrity. By keeping an eye on trends, SCOSS helps anticipate and mitigate potential risks.
Safety Alerts: SCOSS's safety alerts are crucial. They highlight immediate and pressing concerns that need industry attention. By swiftly addressing these concerns, the sector can avoid potential calamities.
RICS and its Role in Property Surveys
The Royal Institution of Chartered Surveyors (RICS) is globally recognized for its standards in property surveys. Its regulated surveys are considered the gold standard in the UK's residential and commercial property sectors.
RICS Home Surveys: For residential properties, RICS offers a suite of surveys, including the RICS Condition Report, the RICS HomeBuyer Report, the RICS Building Survey, and the RICS Home Surveys Suite. Each serves a different purpose, ranging from basic property checks to comprehensive structural examinations. Depending on the age, type, and condition of a residential property, a specific survey type can be recommended.
Commercial Property Surveys: RICS regulated surveys for commercial properties ensure that investors, owners, and tenants are fully aware of the structural soundness of their buildings. Such surveys are critical before property transactions, renovations, or when there's a change in property usage.
Consistency and Quality: What sets RICS-regulated surveys apart is their consistency. Regardless of where the property is located in the UK, a RICS-regulated survey adheres to a strict standard. This uniformity ensures that all stakeholders – buyers, sellers, or investors – receive the same information about a property's condition.
Regular Updates: RICS continually evolves its survey standards, incorporating professional feedback and reflecting the market's changing needs. This dynamic approach ensures that RICS surveys remain relevant and in sync with the industry's requirements.
Both SCOSS and RICS play invaluable roles in the UK property landscape. While SCOSS's recommendations ensure that structures are designed, constructed, and maintained with safety as a priority, RICS-regulated surveys ensure that potential and existing property owners are well-informed about the condition and value of their assets.
Together, they create a safer and more transparent property market, ensuring that homes, offices, and other spaces are not just buildings but safe and secure environments.
A Comprehensive Overview of Educational Settings in the UK
The educational landscape in the United Kingdom is both diverse and dynamic. From the earliest stages of formal education to higher education, many options are available to cater to the diverse needs and preferences of the population.
Here's a closer look at some of the various educational settings in the UK:
Schools:

State Schools: These are government-funded and do not charge tuition fees. They follow the National Curriculum, and their performance is regularly evaluated by the Office for Standards in Education (Ofsted). They are the most common type of schools and provide education for most pupils.
Faith Schools: While these schools are similar to other state schools in many respects, including adherence to the National Curriculum, they can teach religion based on their faith. Examples include the Church of England and Catholic schools. They might have different admissions criteria and staffing policies based on their religious character.
Free Schools: A relatively new concept, the government funds free schools not run by the local council. They have more freedom than state schools, especially in terms of curriculum. Groups like charities, parents, or teachers establish them.
Academies: These are publicly funded independent schools. They don't have to follow the National Curriculum and can set their terms and conditions for teachers. However, they must ensure a balanced and broad curriculum, including English, maths, science, and religious education.
City Technology Colleges are urban-based secondary schools for pupils aged 11-18. They emphasize technological and practical skills alongside traditional academic subjects. They are independent but funded by the state, often with commercial sponsorship.
State Boarding Schools: Funded by the government, they don't charge for tuition. However, they do charge fees for boarding. These schools provide high-quality education and have modern boarding facilities.

Private (Independent) Schools:

They charge fees and aren't funded by the government. They don't have to follow the National Curriculum but must ensure a balanced and broad one.
Preparatory Schools (Prep Schools): These cater to children aged 7 to 13. They prepare students for entrance exams to private secondary schools.
Public Schools: In the UK, "public schools" refer to a group of older, prestigious and expensive private secondary schools.

Specialist and Alternative Schools:

Special Schools: Cater to students with specific learning needs, often related to physical or learning disabilities.
Pupil Referral Units (PRUs): These are for students who can't attend a mainstream school due to health issues, exclusion, or other reasons.

Universities: The UK is home to some of the world's most renowned institutions of higher education.

Red Brick Universities: Refers to six civic universities founded in the major industrial cities of England.
Russell Group Universities: A self-selected association of 24 public research universities. They are prestigious institutions, including the likes of Oxford and Cambridge.
Post-1992 (or Modern) Universities: Institutions granted university status through the Further and Higher Education Act 1992. They often have a more vocational focus.
Specialist Institutions focus on specific academic disciplines, such as the arts or agricultural sciences.

Further Education (FE) and Sixth Form Colleges: These provide a bridge between secondary school and higher education. They offer a range of academic and vocational courses to students aged 16 and above. FE colleges are more vocational, while sixth-form colleges offer academic A-level courses.
Adult and Continuing Education: For those who wish to continue their education later in life, either for personal enrichment or professional development. Offerings might range from art classes to professional certification courses.
Tertiary Colleges: These institutions offer a broad range of academic and vocational programs for young people and adults, blurring the traditional distinction between the two.
Early Years and Pre-School Settings: Catering to the youngest learners, these establishments provide foundational learning in a nurturing environment.
The UK's educational system reflects a commitment to cater to its residents' diverse needs and aspirations. From early years to adulthood, there's an educational setting to match every learner's requirements.
The vast range of options ensures that education remains inclusive and adaptive to the changing needs of society. Whether it's the academic rigour of the Russell Group universities or the vocational focus of FE colleges, the UK's institutions stand ready to equip learners with the skills and knowledge they need for the future.
Construction Methods in the UK from the 70s to the 90s: An Overview
The construction landscape in the UK underwent significant evolution from the 1970s through the 1990s. These decades, marked by technological advancement and shifts in architectural preferences, bore witness to the construction of many of today's prominent buildings, especially in sectors like education, health, entertainment, and sports.
Here's a comprehensive look at the construction methods employed during these periods across various structures:
1. Schools:
1970s: The post-war boom of the 60s led to system-built schools, which continued into the 70s. These were modular and prefabricated structures intended for rapid construction. However, many lacked durability and later faced issues like concrete decay.
1980s: Due to the economic climate, refurbishment became prevalent, with old Victorian schools being upgraded. New schools were often brick-built, a move away from earlier concrete prefabs.
1990s: There was a gradual return to more traditional construction methods and materials. There was also a focus on sustainability, leading to the rise of eco-schools with features like rainwater harvesting.
2. Hospitals:
The 1970s: Hospitals like the John Radcliffe in Oxford, designed in this era, were large concrete structures, often modular in design for efficiency.
1980s: Economic constraints saw refurbishment projects. However, PFI (Private Finance Initiative), introduced in the late 80s, saw private companies financing hospital constructions, resulting in modern designs but with long-term lease agreements.
1990s: The rise of PFI projects led to more custom-built, patient-friendly designs, moving away from the institutional look of 70s hospitals.
3. Courts:
The 1970s: Courts built during this period often had Brutalist architecture, characterized by blockish structures and extensive use of poured concrete.
1980s & 90s: There was a shift towards more traditional and stately designs, using stone facades and classical features. This was to project an image of gravitas and permanence.
4. Cinemas:
1970s: Many cinemas from earlier eras were split into multiplexes. The architecture was often functional, with less emphasis on grandeur.
1980s: The rise of the out-of-town multiplex. These were large, modern buildings, often part of shopping complexes.
1990s: There was a trend of restoring and refurbishing older, historic cinema halls, bringing back some of the earlier glamour.
5. Universities:
1970s: University expansion led to the construction of many new buildings, often in the Brutalist style, like the University of East Anglia.
1980s: With economic challenges, many universities focused on refurbishing existing structures.
1990s: New constructions blended modern design with traditional materials, aiming for sustainability and aesthetic appeal.
6. Factories:
The 1970s: Factories were often large, steel-framed structures designed for functionality. The emphasis was on open spaces for manufacturing lines.
1980s: Economic challenges and the decline of some manufacturing sectors led to the repurposing of many factories. Those built were often smaller and more specialized.
1990s: With the rise of technology and automation, factories became more sophisticated, with areas dedicated to robotics and computerized systems.
7. Football Grounds:
1970s: Terraced stands were still prevalent, and many multi-purpose stadiums hosted other sports and events.
1980s: The tragic events of Hillsborough in 1989 led to the Taylor Report recommending an all-seater model. This led to significant stadium redesigns.
1990s: The era saw the construction of modern, all-seater stadiums like the Riverside Stadium for Middlesbrough. There was an emphasis on safety, comfort, and maximizing commercial revenue through facilities like executive boxes.

From the 1970s to the 1990s, construction methods in the UK were influenced by a blend of economic conditions, technological advancements, societal needs, and changing aesthetic preferences.
While the 70s were marked by the dominance of Brutalism and system-built designs, the 80s and 90s saw a shift towards refurbishment, traditional materials, and designs focused on user experience and sustainability.
This evolution reflects the architectural and design sentiments of the periods and mirrors broader socio-economic and cultural shifts in the UK during these transformative decades.
School Maintenance: The Importance of RAAC in UK Education Settings
Education is the foundation for growth and development in society. The physical infrastructure in which education occurs, such as school buildings and maintained nursery schools, plays a significant role in the process. One critical aspect of school building maintenance in the UK has been the management and repair of RAAC (Reinforced Autoclaved Aerated Concrete) construction. Understanding RAAC, its significance, and its maintenance challenges is crucial for ensuring the safety and functionality of education settings.
RAAC Construction and its Prevalence
RAAC is a lightweight construction material that gained popularity in the UK between the 1960s and 1980s. It was primarily used in school buildings and other public sector buildings due to its cost-effectiveness and ease of installation. A distinct characteristic of RAAC is its raac roof planks, widely used in education settings during that era.
The use of RAAC in school buildings was a testament to the evolving architectural practices of the time. However, as the years progressed, the structural integrity of these roofs became a matter of concern. The Building Research Establishment (BRE) began highlighting potential defects and the need for regular maintenance of buildings with RAAC construction.
Challenges in Maintaining RAAC School Buildings
Maintenance of school buildings with RAAC roofs presents a unique set of challenges. One of the most pressing is the potential for ponding due to the deflection of the roof. The presence of raac roof planks can lead to issues such as weaker structural integrity over time, resulting in deflection and water ponding.
Another significant challenge is the identification and analysis of the raac roofs. It becomes crucial for local councils and local authorities to identify RAAC in school buildings to ensure timely maintenance and prevent potential hazards. Traditional concrete and RAAC can occasionally appear similar, making identification difficult.
One of the critical mitigations to this challenge is using a cover meter. By understanding the width and provision of the reinforcing bars within the structure, the cover meter can help identify raac roof planks. Although not foolproof, this process provides a more accurate analysis than visual inspection alone.
Hospital Maintenance: RAAC in Health Settings
Just like in education settings, RAAC construction was also prevalent in health or hospital settings in the UK. The challenges faced in maintaining RAAC in schools are mirrored in hospitals, with the added pressure of ensuring minimal disruption to critical health services.
The Importance of Regular Checks of schools, hospitals and other public buildings
Given the potential risks associated with RAAC roofs, regular checks and remediation work become paramount. The responsible body for the building, be it local authorities for schools or hospital management boards, needs to ensure that structural engineers carry out regular inspections. The engineers must have experience with RAAC to accurately gauge the current state of the construction and advise on the necessary repairs.
In some cases, the solution might involve removing chippings or coating the surface to extend the lifespan of the RAAC roof. However, when the structure's integrity is severely compromised, it may be necessary to replace the RAAC construction entirely.
Managing Disruptions during Maintenance and construction of schools and hospitals
Carrying out maintenance work in active school or hospital settings requires careful planning to ensure minimal disruption. For example, school remediation work might be scheduled during holidays or weekends. It might involve temporarily relocating services or patients to other buildings or wings in hospitals.
It's also crucial for the responsible bodies to remain open and transparent about the maintenance work. Regular updates should be published detailing the expected timeline of the work, any potential disruptions, and the mitigations in place to manage these disruptions.
Future of RAAC in the UK and confirmed raac cases.
The challenges associated with RAAC construction have led to a decline in its use in recent decades. However, many buildings with RAAC are still operational and require regular maintenance. The lessons learned from managing and maintaining these structures provide valuable insights into the importance of regular checks, the need for expert advice, and the significance of community engagement in the maintenance process.
As newer materials and construction methods become available, the reliance on RAAC will decrease further. Still, for now, the focus remains on ensuring the safety and functionality of the existing RAAC buildings.
Sharing Knowledge and Best Practices
For local councils, local authorities, and building owners, sharing knowledge and best practices is vital. By collaborating and sharing experiences, these entities can ensure that RAAC buildings remain safe and functional, whether in educational or health settings. Review sessions, workshops, and seminars can serve as platforms for this knowledge exchange, ensuring that all stakeholders remain updated on the best maintenance practices for RAAC.
In conclusion, the legacy of RAAC in the UK's educational and health settings is a testament to the architectural practices of the past. While the challenges in maintaining these buildings are evident, with proactive management, regular checks, and community engagement, these structures can continue to serve their purpose safely.