The Main Services 1st UK Offer Our Clients
1st UK Mortgages understand the demands put on people when buying a home, moving home or qualifying for a remortgage with bad credit. We have an experienced and friendly team who have helped many people with an adverse credit history.

Key to our success has been our ability to help when often others have failed. This comes from our understanding of specialist products designed to help those with a less than perfect credit history and our service in helping you with your application from start to finish, working with lenders whilst making sure things run smoothly and stress free.
---
I'm Buying A Home
Find the Deal You Qualify for Right Now. A very large range of Specialist Mortgages Compared. Simple
I'm Remortgaging
Raise Capital For Home Improvements, consolidate Debt , Fund A Purchase.
I'm Buying To Let
Mortgages For All Types Of Landlords. We Don't Set Portfolio Property Limits.
Declined A Mortgage?
We can often help where others have failed.
Over 55? Have You Considered Equity Release?
We compare the most competitive rates and equity release products available from the UK's leading equity release companies, complete our short form and release tax-free cash today.
**Attention Homeowners With Adverse Credit** - Best Deal Secured Loans Now Available Through 1st UK
Borrow from £10,000 to £500,000. Get a no obligation quote.
Get To Know Us, Who Are 1st UK?
You can have peace of mind that 1st UK have the knowledge required to help you to get the perfect mortgage or loan that will fit you like a bespoke suit.
Our company specialise in mortgages for buyers with impaired credit, and can certainly help you to acquire the mortgage or remortgage that you want, whatever your credit ranking. We are also specialised in helping self-employed people find the right mortgage for their specific needs.

With many years of experience within the UK mortgage sector, you can certainly rest assured that our company have the knowledge required to assist you to obtain exactly the ideal mortgage for your particular needs.
Pre-Decision In Principle Application Form:
---
What Our Clients Say About Us
We like to go the extra mile, so when we get a positive testimonial it means a lot to us. Here is a selection of some of the feedback 1st UK have received in the last twelve months.
---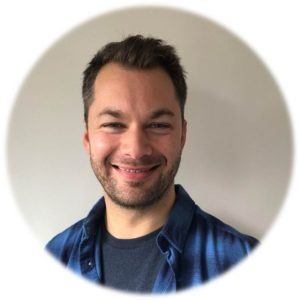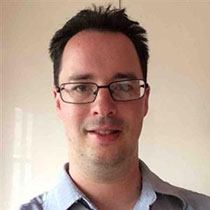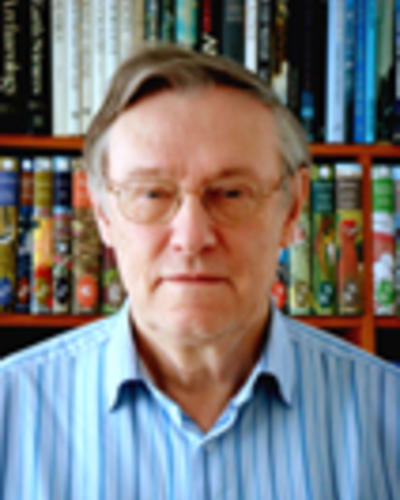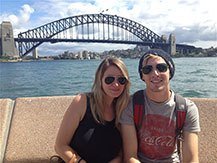 3 Of Our Most Popular Sub Prime Products
---
Massive Choice. Flexible Terms. Bad Credit & CCJ's Considered.
Broker Only Secured Loans
Friendly Experts Here To Help. Tailored Loan Advice. No Hidden Costs.
Bad Credit Mortgage Brokers. Our Specialist Lenders Can Help.
What Are Bad Credit Mortgages?
---
You are considered to have 'bad credit' when financial mistakes recorded on your credit report affect your ability to get credit. For example, you could have an adverse credit history caused by missed payments, defaults or County Court Judgements.
Each negative marker can reduce your credit score and prevent you from getting the best deal. At 1st UK , we have access to a wide range of Specialist Lenders who will pay more attention to your ability to pay in the future than to mistakes made in the past.


Why would I remortgage my home?
There are two main reasons you would refinance your home; the first and most common is your existing discounted term or fixed rate term has run out, and you're on an unfavourable rate. The second reason is that you need to raise money.
Getting a better deal
The discounted term has ended
Fixed rate has run out and you want the security of another fixed rate
Your credit history has improved and you can access a lender with better rates
Your employment or self-employment has changed significantly allowing you to qualify with better mortgage companies
You want a flexible mortgage
You want to move from an interest-only mortgage to repayment mortgage
Remortgages for releasing equity
Purchase of a car, motor home, boat or motorcycle
Funding for dream holiday of a lifetime
Purchasing another property such as a Buy-to-Let
Buy a property overseas for rentals or holiday use
Raising capital for a son or daughters home purchase
Supporting private school fees or paying for son or daughter to go to university/college
Funding home improvements kitchens, bathrooms etc
Renovations
Necessary repairs not covered by buildings insurance
Building a new conservatory
Debt consolidation (credit cards, personal loans or other unsecured borrowings)
Funding for a new business venture or franchise or expanding an existing business
Funding for lawyers bills to fight civil or criminal prosecution
Funding for private surgical procedures not covered by the NHS, for example, cosmetic surgery
Paying for private life-saving medical treatment not offered by the National Health Service or short cutting their waiting times
Pay for drug or alcohol rehab for your self or other family members
Personal reasons
Getting Married or being in a Civil Partnership
Divorce or Separation – release equity to pay off a previous partner as part of the divorce settlement to keep the family home
One party named on existing mortgage and property title subject to insolvency or bankruptcy
You are at an age where you want to extend the term of your mortgage as much as possible (remortgage before you're a certain age)
If you have an investment property you decide to move into your self, you need to refinance away from the buy to let mortgage into an owner-occupier mortgage to avoid breaking lenders terms and conditions
Ways to reach 1st UK
---
enquiry@1stukmortgages.co.uk
329-339 Putney Bridge Road
NO-OBLIGATION QUOTES AND TRUSTED BRANDS
Open At Weekends!
Property Risks For Bad Debt Mortgages
---
There are some types of properties that lenders are wary of getting involved with. For example, a property with a thatched roof, one that has an outbuilding on the land, or a property that'd be difficult or maybe even expensive to get buildings insurance on. Those can present as higher risks to lenders.
Therefore, it's not always you that could be being rejected but rather the place you want to secure your loan against. Mortgages are tied to your property so if that's flooded or starts to crumble, the value of the home will decrease and so too will the amount of the loan secured against it. Therefore, there's a higher risk to the lender.
About lenders and risk levels?

For home lenders, they need to be able to make sure their business is profitable. They can't do that solely on 90% to 100% LTV deals, as there's a very low-profit margin. If someone on a high LTV defaults, it's unlikely that repossessing and selling the home will even cover the costs let alone turn a profit. For that reason, lenders are looking for diversity. They have some customers on high LTV, but to diversify, they need customers on a lower LTV to decrease their risk across their portfolio.In other words, they need people who have an adverse credit history.
Understanding The LTV (Loan to Value) Ratio
---
To find decent deals, even those for poor credit, you need to know about the Loan-to-Value Ratio. It's used by UK lenders to determine how much they're prepared to lend you and will learn how much of a deposit you will need for any product.
The LTV ratio is merely the difference between the value of your property and the amount you're looking to borrow.
The higher the LTV is, the higher the risk is to the lender.
LTV ratios range from 100% to 60%. The majority of products will be no more than an 85% LTV, with 70% being considered reasonable.
If you are looking at remortgage lenders, the LTV requirements are often the same as for property purchases.
Improve Your Credit Score To Enable Your Application For A Bad Credit Mortgage
---
Getting a mortgage with adverse credit could involve a mortgage application to mortgage lenders, not high street lenders. When you apply for a mortgage, you can expect higher interest rates, and you may need the help of a mortgage broker who is authorised and regulated by the financial conduct authority.
The broker could advise you to go at a check my credit website before the mortgage application. A county court judgement could reduce your bad credit mortgage options as well as other credit problems.
A home buyer has plenty of poor credit mortgage options depending on the size of the deposit they can put down. There are many more mortgage deals with a larger deposit for people that want to buy with smaller loan payments.
Sensible use of a credit builder credit card for several months before the application could help to show a history of no late payments.
Your home may be repossessed if repayments on your mortgage are missed or paid late. It's crucial you can afford to pay the loan, and your employment status and credit rating should be maintained.
A low or below market value purchase price may help a building society or other specialist lender from the mortgage advice bureau make a positive lending decision.
A debt management plan, multiple ccjs or IVA could seriously impact your ability to climb the property ladder. The worse your credit score is, the more likely that broker will want to charge a fee. The factors on your credit reports could be a guide for eligibility with certain banks. A mortgage calculator could be a great guide to your applications.
3rd party agencies like Experian, Call Credit and Equifax, showing IVAS as well as other records that lenders.
We'd Love To Help
---
enquiry@1stukmortgages.co.uk
329-339 Putney Bridge Road
How Much Of A Deposit Will I Need?
---
The higher you can deposit, the less risk you pose to lenders, therefore, aim for no less than 15% deposit. To increase your chances of being accepted, consider increasing your deposit to 30% or more if you can. The more you can put down as a deposit, the less of a risk the lender is being asked to take on.

For someone with a good credit history, they'd be able to access deals with 90% to 100% LTV. With bad credit, prospective lenders offers are going to be below 85% LTV, although applying for a 70% LTV will increase your likelihood of being accepted.

If your credit history is really poor, there will still be options worth exploring, but you can expect it to increase the amount of deposit you'll need, based on your level of risk to lenders.
What Types Of Mortgages Are Available?
---
As adverse mortgages aren't a specific product, you'll need to tweak your search so that you're looking for 70% LTV, or below. This will limit the number of lenders offering above 70% LTV which you'd more than likely not be suited for.
As an example, if you're looking to purchase a home loan for a property value of £225'000, you'd be looking to borrow £168,750 which is a 70% LTV home loan. If you've only a few minor issues with your credit report, you could look for 85% LTV. Just tweak the amounts to your search criteria.
To find out which are a good fit for you, you're best to consider the amount you can comfortably afford to put down as a deposit, as well as the amount you can comfortably afford to repay each month as that will be determined by the interest rate you're offered.
Products to search include:
Fixed
Discounted Variable Rate
Libor or Bank Base Rate Tracker
For lower Loan to Value, some lenders may do Interest Only
NEED A MORTGAGE OR SECURED LOAN?
Please Make Contact Today!
How To Get A Mortgage With Bad Credit But Good Income
---
For those with a poor credit history, perhaps because of financial difficulties in the past, which has now changed and you have a good income, it's not going to matter. The fact you have a good income coming in now doesn't deflect from the issue that you've defaulted on previous loans and/or credit agreements.
The truth will remain that there are issues on your credit files showing that you have a history of defaulting, or paying late, or not paying at all. That raises concern with lenders and increases your risk level.

Your risk level will always be given more weight than the amount of income you have.
How To Get A Mortgage Or Remortgage With Poor Credit
---
Most people are baffled when they think about an application, but it's not difficult. The first thing to do is find out what's on your credit report. Then it's all about making you as credit-worthy as possible.
One of the frequently raised questions for adverse credit mortgage products is:
Will having a guarantor help me?
After all, a guarantor is considered security because someone else is willing to take on the responsibility of making the payments if you don't.
The realistic answer is yes you can, but it's not advisable. You'd be putting someone's else's home up as collateral and therefore at risk should you default on your home loan repayments.
A more attractable option is to consider using other assets. It could be that you have a vehicle that could be sold and you can downgrade to release some capital to raise your deposit amount. Or you could have other assets such as investments, savings, perhaps securities like home equity in another property you lease as a landlord.
Investments can also be used and put up as collateral, but more than anything they show lenders that you're responsible with money and if you need to back out of the deal, you have other ways of paying for the monthly payments, without requiring selling the property for the full market price. The housing market is not consistent price wise. What your home's worth now will change years from now. So if you're taking on a five-year fixed term, the loan amount may be higher or lower at the end of the fixed-term period.
Because of the housing price fluctuation, as well as your current position of having adverse credit, it's unlikely worth you tying into a five-year deal. You only need long enough of a mortgage deal for you to do some repair work to your credit files. Two years should be sufficient. By the end of the two-year agreement, provided you've taken steps to boost your credit score, there's no reason you can't be eligible for a better remortgage offer.
Your income will be considered too. The rules and regulations surrounding these products are strict. This is because these are the financial products that caused the global financial crisis. Too many loans were made for residential and commercial properties before the financial crash, which pushed up house prices. House prices rose faster than annual salaries, and eventually, people couldn't afford the repayments. For a while, they could still borrow though. In the financial sector, there's an entire market devoted to people with a bad credit history. It's called the subprime market.
Subprime mortgages and subprime-backed loans were the primary cause of the financial meltdown on a global scale. For that reason, lenders allow borrowing of 3x your annual salary now, although 4x your salary is possible, albeit riskier. Five times your salary will only be considered when you have a high salary coming in, for which you'll be paying a hefty chunk towards the repayments.
Disposable income is also something to consider. If you can consolidate debts to free up some monthly revenue that could go towards your mortgage repayments, then do that. The more disposable income you have, the higher a monthly payment you can make, and depending on how you go about it, you could find that consolidating debts into what's considered a bad credit loan, could give you some extra capital to put down on the initial deposit, thus lowering your LTV ratio and making you more attractive to lenders.
How do I go about fixing my credit rating?
This is something that requires a long-term approach. You need to start right away though. No more missed payments on any of your accounts, because they will be entered into your credit files with Experian, Equifax and Call Credit. Keep up your repayments on all accounts, including your utility bills, any mobile contracts, subscription services (inc. TV).
As soon as you find yourself beginning to struggle financially, assess your financial situation and get rid of any paid subscriptions that you do not need. Like your subscription TV, or a premium phone contract that can be switched to PAYG.
Or if you're out of the contract period for any service you have, like phone, Internet, TV, premium banking services – consider cancelling and if that's not an option, then switching to a more attractable deal.
There are some services that when you apply for them, they will credit score you. Utility companies do this if you're asking for a credit meter to be installed to replace a PAYG meter, and so too will the majority of companies offering any type of contract.
They'll want to assess your risk to make sure you'll be able to keep up repayments for the duration of the contract.
There are financial products available designed to help you repair your credit. Or even just build it. For young people who have never had credit, they will have a problem getting approved for a first-time mortgage, just because the lender has no data to use for risk assessment. If that's the case, then some credit history needs to be developed.
A good first step is to get yourself onto the credit radar. One of the fastest ways of doing that is with a prepaid credit card. There's no credit check required as there is with mainstream cards. So, if you're lacking credit history details, don't go to mass market lenders if you know you've little or no credit history for them to check. One option open to you is to use a prepaid card with the Credit-Builder Add-On. It won't fix bad credit but it'll build your positive credit history by reporting your account is held in good standing. Provided you keep in good standing anyway.
Fixing your credit rating is all about getting credit approved and then maintaining your accounts without ever defaulting. Getting credit approved is all about approaching lenders with as low a risk potential as possible. A mobile phone contract of £10 to £15 per month over a 12-month term is more likely to be approved than applying for a car on hire purchase. The more accounts held in good standing and more recently than previous files reported for defaults will improve how your file looks to potential lenders. The idea is to make you look like a responsible borrower and good at money management.
The better your credit file shows you managing your finances, the better your credit score will be and the more attractive you'll be to lenders.
The electoral register
You need to be on this to improve any chance of obtaining credit as it proves you're a UK citizen. You can go https://www.gov.uk/register-to-vote and as the link says, Register to Vote. If you believe you're already registered, then at least check your details are accurate. You may have moved address and have your old information still recorded while your other accounts like your bank have updated details. Check your details are correct on the Electoral Roll and if you're not on it, then get yourself registered.
To Summarise What We Do
---
At 1st UK we understand how lenders assess risk levels. We work with a variety of financial institutions, and brokers, as well as specialist remortgaging firms, but most importantly for you – we understand the level of risk our partners are comfortable with.
Therefore, we're in a tremendous position to help you by telling you straight what your risk level will be assessed as and the best type of product, designed for customers with adverse credit ratings and help you grab the best deal on the best possible terms.
What we offer:
Access to the Top UK Lenders for remortgages and mortgages
A very wide range of Specialist Lending Products to suit most circumstances
Thousands of different Mortgages
Free, impartial advice (no obligation)
Almost all credit histories catered for
Switch your mortgage
Top Lenders Searched
Arrears, CCJ's in some cases OK
Fully CeMAP qualified brokers
Assured confidentiality
Nationwide Service
We search the market for you!
Our staff work 9 am till 9 pm, 7 days a week. Between those times, we're on hand to offer you a free, no obligation advisory service for home-owner loans including bad credit mortgages and remortgages.
A mortgage is probably the most significant financial commitment you will ever make, that's why we offer a free no-obligation quotation service. If you are happy to proceed with us, once you have reviewed your quotation then we will help you complete the application from start to finish.
Remember, with thousands of UK Lenders it represents a daunting task for you, which is why we strongly recommend getting in touch for a free one-to-one consultation. Our brokers are there to take the mystery and chance element out of finding the right option for you. Remember we can often help where others fail.
All enquiries are completely confidential, and you are under absolutely no-obligation to proceed at any time. We charge no upfront fees at all unlike some of our competitors, offer a nationwide service and are happy to talk to you at a time to suit you.
Our staff work 9 am till 9 pm, seven days a week to make sure that you are always in the picture.
Let's work together, contact us today!
Speak With Our Consultants And Arrange A Free Quote. Specialist Mortgage And Secured Loans Solutions For Any Lending Need.
1st UK have formed strong relationships with finance providers, meaning we are often the first to hear about new products before they reach the market.
Equity release is, in a nutshell, a way to unlock the value of your property and turn it into cash which lets you access – or 'release' – the equity (cash) tied up in your home, if you're 55+. The most popular type of equity release is a lifetime mortgage, which is a loan secured against your home. You can release the money you release in a lump sum or in several smaller amounts following an initial lump sum. To compare the market, cash backs and maximum releases available from all the UK's leading equity release companies, complete our simple form.
WARNING: Equity release reduces your estate's value and may affect any means-tested benefits you're eligible for. A lifetime mortgage, which is a loan secured against your home, is the most popular form of equity release and you will still own your home. Think carefully before releasing equity and make sure it's right for you.