Mortgages For 65 Year Olds In 2023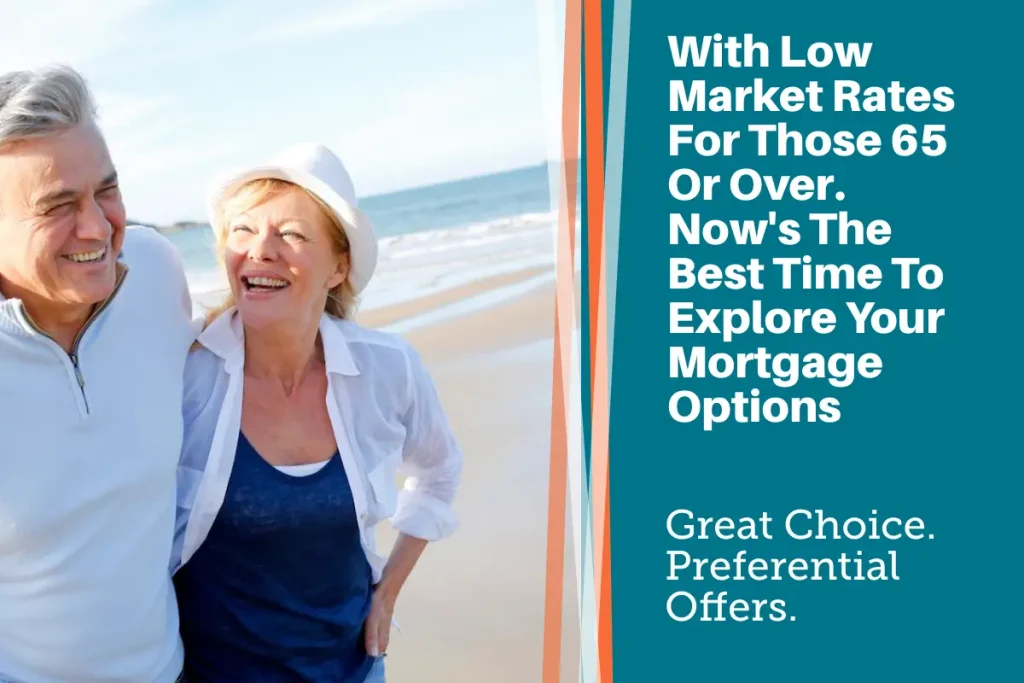 Older Borrowers Have Access To The Full Range Of Mortgage Products That 1st UK Offer.
UK pensioners are some of the luckiest borrowers in the world. Mortgage rates for this demographic are still relatively low, but special deals are available to make borrowing more affordable than ever.
1st UK is a leading provider of pensioner mortgages, offering a range of interest-only and repayment products to help borrowers make the most of their retirement.
Thanks to the relative stability of the UK housing market and the regularity of a pensioner's income, lenders are happy to offer some very competitive rates. So, a pensioner mortgage could be the ideal solution, whether you're looking to free up some extra cash each month or want to make the most of your equity.
Best Mortgage Advice For Over 65's Application Form: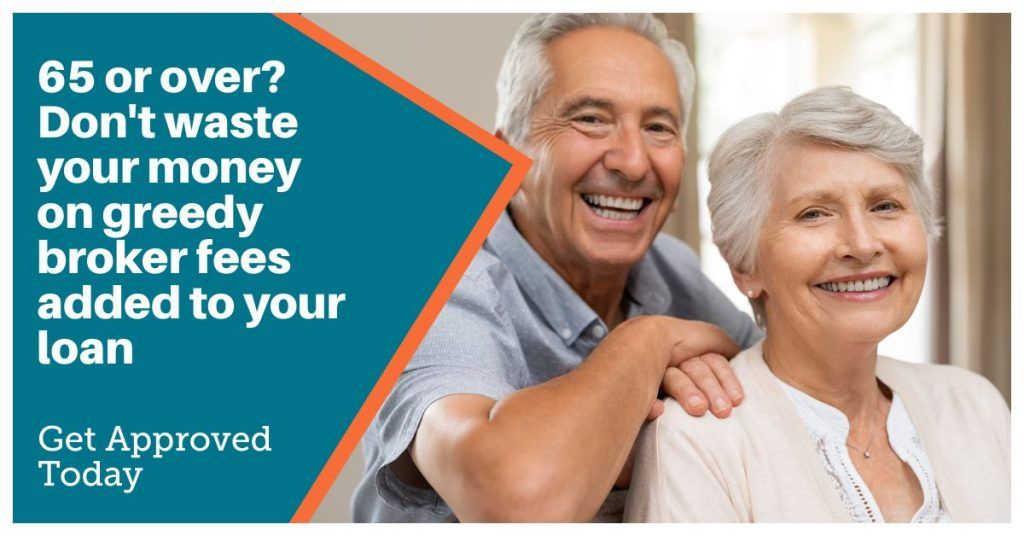 ​What You Should Know About Securing A Mortgage Over The Age Of Sixty Five.
If you've been searching for the following we'd love to help you:
Nationwide Mortgages For The Over 65's
Mortgages For People Over 65 With Bad Or Adverse Credit
Halifax Mortgages For Over 70's
Nationwide Mortgages For Over 70's
Mortgages For Pensioners Over The Age Of 70 Years
Interest Only Mortgages For Over The 60's
It is no secret that many companies prefer to work with older individuals – they are wiser, more responsible, and often easier to work with than younger clients.
Mortgages For 65 And Over FAQ's
Are mortgages for over 65 year olds in 2023?
Yes, because of the stability of the income of more senior people mortgages for over 65 year olds can have rates and terms very similar to mortgages for younger people with traditional sources of income.
Is a mortgage for over 65 difficult to qualify for?
No, as long as you have the income, it's easy to get a mortgage for over 65.
Can mortgages for over 65s be used to move home or buy a new home?
Yes, you can use mortgages for over 65s to release equity or to move home to a bigger or smaller home. Mortgages for over 65s are strictly regulated, protecting you from getting a loan you can't afford.
What is the loan to value for mortgages for over 65?
With mortgages for over 65 people, you can borrow up to 75% of the properties value, with slightly lower loan-to-value for leasehold flats.
For a typical mortgage over 65 what are the interest rates in 2023?
The rates are very similar to mortgages for younger people, in some cases under 2.5%.
Specialist service for those borrowing who are over 60
FCA Approved Advisors. Get A Decision Today.
Adverse Credit, Sub Prime, Default, IVA, CCJ
Get Your Quotes From Our Expert Providers
Mortgage Options For Over 65s Application Form:
Comparing Mortgage Options Over The Age Of 65
Although it may seem trickier for older individuals to secure a mortgage at times, it is important to remember that even though some companies are less approachable, not all institutions are the same.
This is why it is important to research different mortgage companies and options before deciding or giving up altogether. First, note that an applicant's financial situation may make a company's age restrictions less important, giving older individuals the opportunity to make a deal.
A strong financial profile can be a powerful bargaining chip in securing a mortgage. In many cases, an applicant who is over 65 but has a stable income either through continued employment, retirement or a pension, as well as large savings for a deposit, will often have a much better chance of securing a mortgage with favourable terms and affordable monthly payments.
A mortgage broker may be a valuable asset if that individual cannot secure a mortgage through a mortgage company.
What the applicant is looking for in a mortgage will also play a large role in what options are available to them. Many individuals are interested in interest only mortgages – for those over the age of 65, securing this type of mortgage will be very difficult.
Since lenders already view interest-only mortgages as a high-risk investment, adding the applicant's increased age may push them over the edge of what they are comfortable with. While new mortgages or remortgages may be easier to obtain, applicants will also need to consider if they prefer fixed rate or variable interest rate payments for the loan.
​​Information On Fixed Rate And Variable Interest Rate Payments
When negotiating terms for a mortgage, many companies will give borrowers the option of how they would like to repay. The two options that are usually presented are fixed rate payments and variable interest rate payments.
Fixed rate payments are great for those older individuals working from a budget – these payments are set from the beginning of the mortgage and will never change in the amount owed monthly. This helps those who need to budget their income every month tightly.
Variable interest rate payments are much different from fixed rates. Variable rate payments can change from one month to the next based on the Bank of England's interest rates. This payment option comes with more risk – some months, the payment may be low and favourable, while others may be much, much higher.
Variable-rate payments work well for those with a looser budget and are willing to take the risk of having to pay very high and much lower payments depending on the month.
While securing a mortgage over the age of 65 may be difficult, it is important to keep in mind that there are options out there.
When comparing mortgage options, lenders and terms, there are some key points to keep in mind – what mortgage packages does the applicant apply for, what financing they truly need, how much can they afford to pay each month, and how long are they willing to make repayments? Armed with this information, it is possible for older individuals to find a mortgage that works for them.​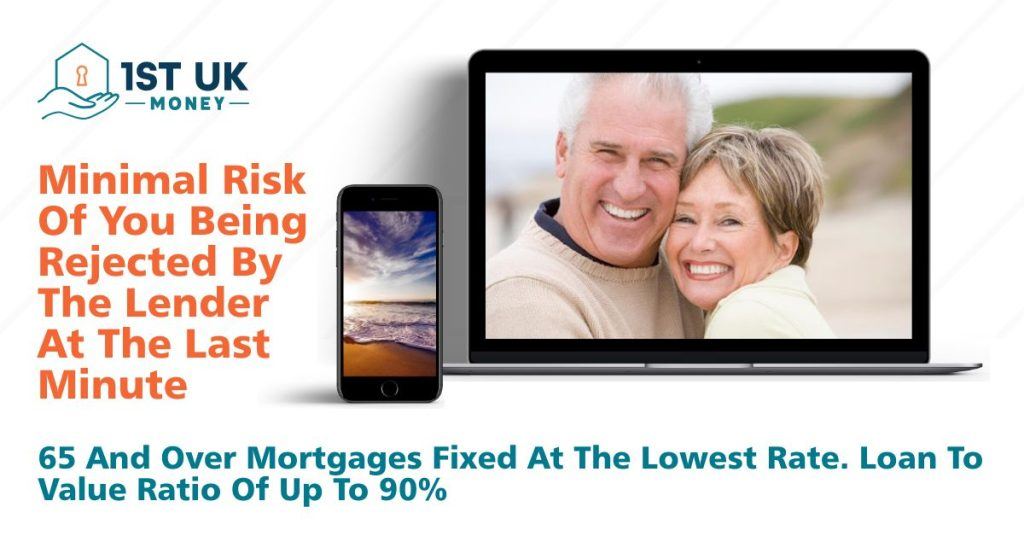 Difficulties of Finding a Mortgage Over 65
One industry that does not cater to those in their golden years is the mortgage industry. While all of us look forward to our retirement, many mortgage companies are reluctant to offer to lend to those over the age of 65. Luckily, some options available for older individuals are both favourable and affordable.
People over the age of 65 who have failed to get a mortgage from a high-street bank are not alone. Since many lenders and mortgage companies have lowered the maximum age instead of increasing it in recent years, acquiring a mortgage for an older individual has become quite a difficult process that can often leave them feeling frustrated and defeated.
In addition to these difficulties, many lenders have also decreased the amount of time applicants have to pay, making payments higher.
Recent studies have shown that the world's population is getting older – better medical care means that people are living longer, working for more years and earning more income over their lifetime.
Considering all these statistics, mortgage lenders should be more confident in providing financing for older individuals. However, the reality is that these institutions are holding tight to their initial business plan of lowering the maximum lending age and shortening repayment terms for those over the age of 65.
Are retirement interest only mortgages a good option for 2023?
If you have retirement income, you can get a great mortgage deal without too much worry about age limits because it's common for them to have flexible lending criteria across the high street lenders.
Your anticipated retirement income will be assessed for affordability to ensure you can sustain repayments on your mortgage, and different checks will be applied.
Your interest only mortgage term could have no upper age limit at all as long as your credit history is good, just the same as with a traditional mortgage.
Sometimes the maximum age limit is a function of the local building societies proof you can make the monthly repayments on your new mortgage.
If your monthly income shown by your pension statement does not meet the eligibility criteria for standard interest-only mortgages, you could consider lifetime mortgages as they have no need for regular income as the outstanding balance increases over time with roll-up compound interest. The loan is repaid when you enter long-term care or die, where most lenders sell the house.
For people with long-term income from a pension pot, an older borrower can even borrow money as cheaply as you younger person with earned income from a job or business with a firm reference number.
Do smaller lenders have a minimum age?
Some do, yes, private banks can be very fussy about certain age bands and term lengths, but these deals can be the best deals if they fit your home ownership needs.
What about applying for a mortgage for a buy to let for older people?
This is also possible, but if you are looking for the best deal, you may need a large deposit for many reasons.
Is there a set rule with a joint mortgage?
If you have finished paying your old mortgage but need extra money, the best option could be equity release, but the age requirements could apply to both borrowers or occupiers with a joint mortgage. Other leaders are not keen on older people's shared ownership homes.