2.97% Santander Equity Release & Lifetime Mortgages 2022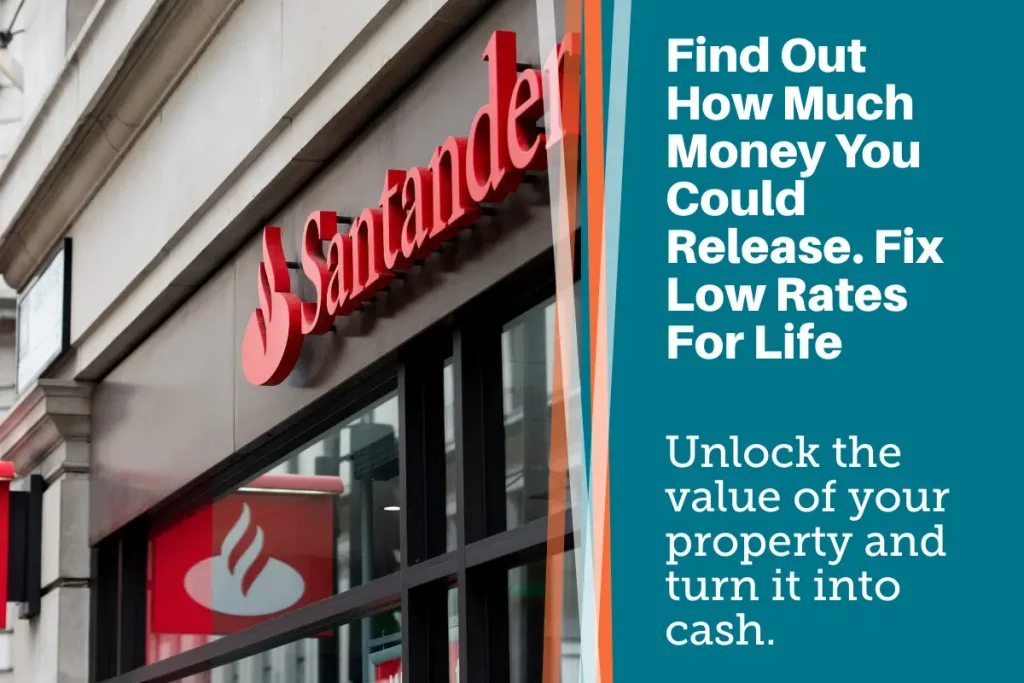 Equity release features
Equity release at 2.97%.
Free valuation fee
No monthly payments unless you prefer interest-only
Continue to live in your home and retain 100% ownership
You can still move home as Santander Equity Release is transferable
Please Enter Your Requirements Below:
What are Santander equity release schemes?
Santander equity release allows you to access the equity tied up in your home. The benefits of a Santander equity release scheme it has a very low overall cost and is flexible.
Does Santander equity release have redemption penalties or early repayment charges?
No, they have no ERC or redemption penalties, and they are portable so you can move home, subject to another home valuation.
What are the Santander equity release interest rates?
Santander equity release have an interest rate of 2.97% APRC fixed
What is the Santander equity release maximum loan to value?
You can borrow up to 60% of your home's valuation.
Do Santander offer free valuations like other equity release lenders?
Yes, Santander offer free valuations for qualifying UK homeowners.
What are the rates on Santander retirement mortgages?
If you want to make a monthly payment to support the interest on the loan, the APRC rate for Santander retirement mortgages is 2.97%.
Do Santander offer an interest only lifetime mortgage?
Yes, Santander interest only lifetime mortgages are similar to Santander retirement mortgages.
Do Santander retirement mortgages allow payment holidays?
Yes, you can have up to 3 payment holidays with a Santander retirement mortgage.
What are Santander interest only mortgage rates for people in retirement?
They are 2.97 APRC. This is a fixed rate for life.
What are the terms for a Santander over 60 mortgage?
With a Santander over 60 mortgage, you can have a loan to value up to 60% and a fixed interest rate of 2.97% APRC.
Please indicate your requirements by filling in the form below:
How Santander Customers Can Benefit from L&G Lifetime Mortgages
Santander identified a number of their older customers on interest-only mortgages who were facing a shortfall on their endowment policies. To offer customers an alternative solution to pay off their mortgages and to help raise funds into retirement, they have partnered with Legal and General.
The Lifetime Mortgage from Legal and General, in partnership with Santander, must be used to pay off an existing mortgage.
Should you choose to opt into Santander's Equity Release Scheme, you'd essentially be moving your interest-only Santander mortgage to a Legal and General Lifetime Mortgage. In doing so, you'd shift from being on a residential mortgage to a lifetime mortgage.
A lifetime mortgage is repaid differently from residential mortgages, as it's paid from your estate when you die, or when both residents of the property move into a long-term care home.
Legal and General's lifetime mortgage can be repaid in one of two ways, depending on which plan you choose:
Flexible Lifetime Mortgage
Optional Payment Lifetime Mortgage
On the Flexible Lifetime Mortgage plan, there is no interest to pay upfront or ongoing. All the interest will accrue on a monthly basis. The Optional Payment Lifetime Mortgage plan will let you pay some of the interest that accrues each month, up to an agreed limit.
Please Enter Your Requirements Below: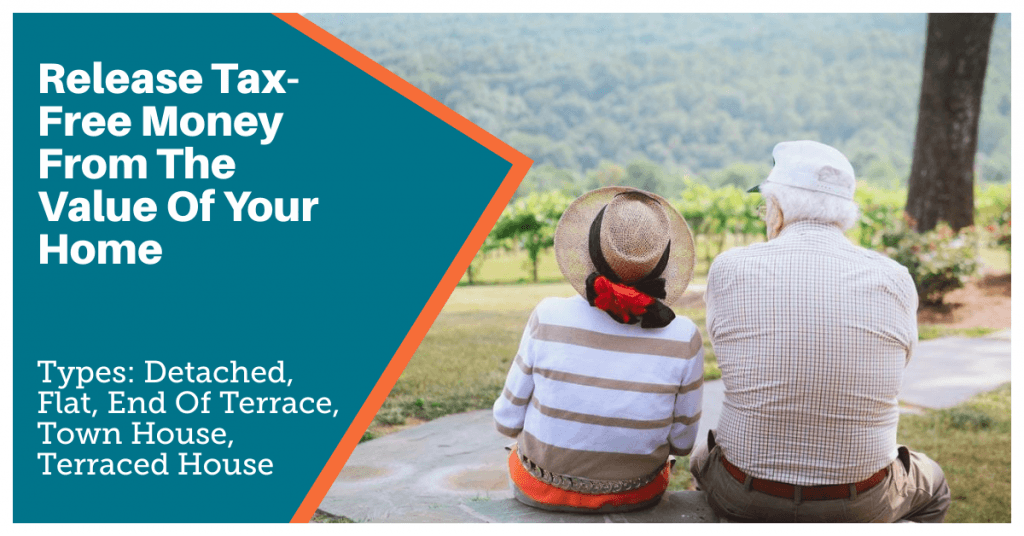 Eligibility Criteria For Santander Customers Interested in Legal & General Lifetime Mortgages
Applicants must be at least 55 years of age
The property must be valued at £100,000. Ex-housing association, ex-council and ex-Ministry of Defence properties have a higher minimum home valuation of £150,000.
The property must be owned, or the money raised from the Lifetime Mortgage must be used to repay an existing mortgage, including any early repayment fees.
Properties must be well-maintained, in a good state of repair, built of standard construction, and not have any tenancy restrictions in place.
As with all lifetime mortgage products, there are no affordability assessments. The amount you can borrow will be determined by your property valuation, your age at the time of application, and whether you're applying solely or jointly.
For Santander customers with Interest-Only mortgages, you may be interested to know more about the Santander Equity Release Scheme.
Key points:
Santander's equity release is run in partnership with Legal and General.
As TRLA have a tied distribution deal with Legal and General, it means for existing customers of Santander looking to raise cash into retirement or to pay off an interest-only Santander mortgage.
However, as they have a tied distribution deal, you won't be getting a whole of market comparison to see if the Santander Equity Release scheme is the best option for you.
The downside to that is you wouldn't know what other equity release companies would be offering as TRLA and L&G, have a tied agreement in place for distributing the Legal and General Lifetime Mortgage.
Legal and General equity release schemes are open to anyone over the age of 55. The only difference with Santander equity release schemes is the terms will differ, as will the advisory fees, depending on which financial advisory service you choose.
At 1st UK, we are independently run and do not have any distribution deals with any equity release company, meaning we can compare the whole market and give you independent and impartial advice, whether you're a Santander customer or not. If you are, we will review the various offers Santander, TRLA, and Legal and General have and let you know all your options.
Fixed Sums or Staged Release Funds Available
Legal and General offer customers two options to release equity from their homes. You can choose to take a fixed lump-sum payment or to use drawdown, which lets you take out an initial lump sum payment leaving some funds available to withdraw in the future.
Should you choose to use equity release drawdown, the only interest to be added to your mortgage will be on the initial money paid out. Not what's approved and left on reserve to use in the future.
As an example, if you were approved for a £ 50,000-lifetime mortgage, and took out £10,000, leaving £40,000 on reserve, the interest would be payable on the £10,000 and not the whole £50,000.
If you were to choose the Optional Payment Lifetime Mortgage, you could pay some of the interest monthly. If, on the other hand, you choose the Flexible Lifetime Mortgage, interest roll-up would be used, and you wouldn't pay any interest. Instead, the interest will still accrue monthly and be repaid upon the death of both homeowners, or when both people move into a long-term care home and the property is sold.
You remain the homeowner with Santander's Equity Release Partnership with L&G. That said, it is not without its risks. During the term of a Lifetime Mortgage, you must abide by the terms set out in your initial mortgage offer. This will include keeping your home in a good state of repair and continuing to use your home as your primary residence; therefore, you will not be able to let your property out, despite holding 100% equity in your home.
Please note that the Santander logo is a trademark of The Santander UK plc, to which we have no direct affiliation. The equity release firms we work with provide quotes from many providers.
Discover Other Equity Release Options: