Hodge Equity Release Lifetime Mortgage Reviews 2022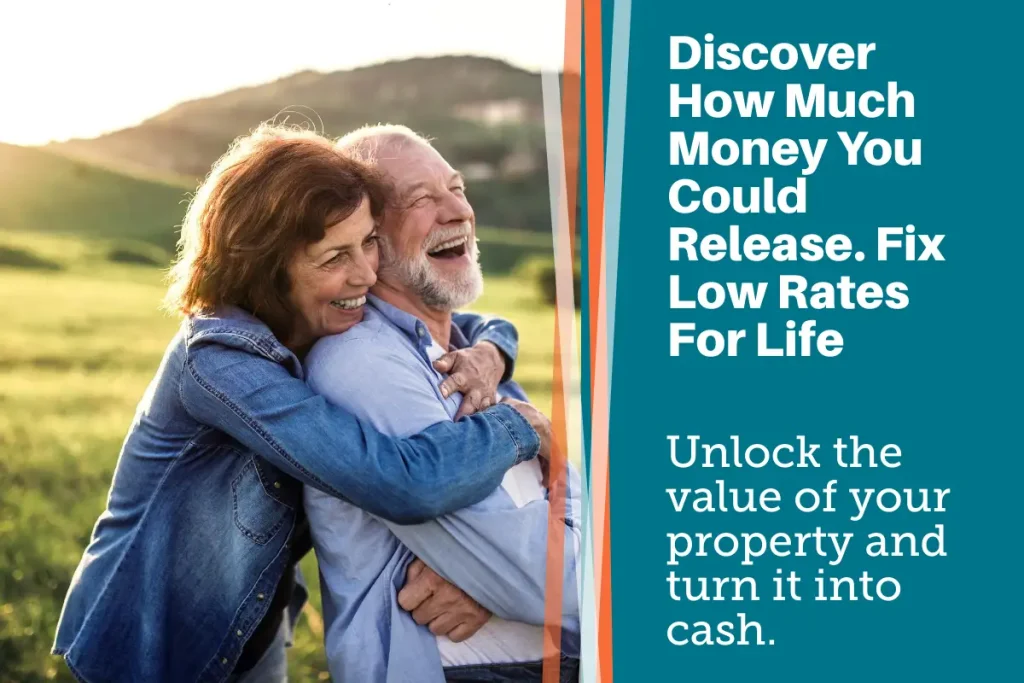 Do any of the following apply to you?
​Do you have a mortgage you need to pay off?
Do you require money for repairs or home improvements? Like a new kitchen or bathroom.
​Would you like to help ​a family member purchase their first home?
Would you like to pay off all your credit cards and loans and have zero monthly payments?
Would you like a better lifestyle, change your car or have a well-deserved holiday?
​​Find out how much tax-free cash you could release using the form below: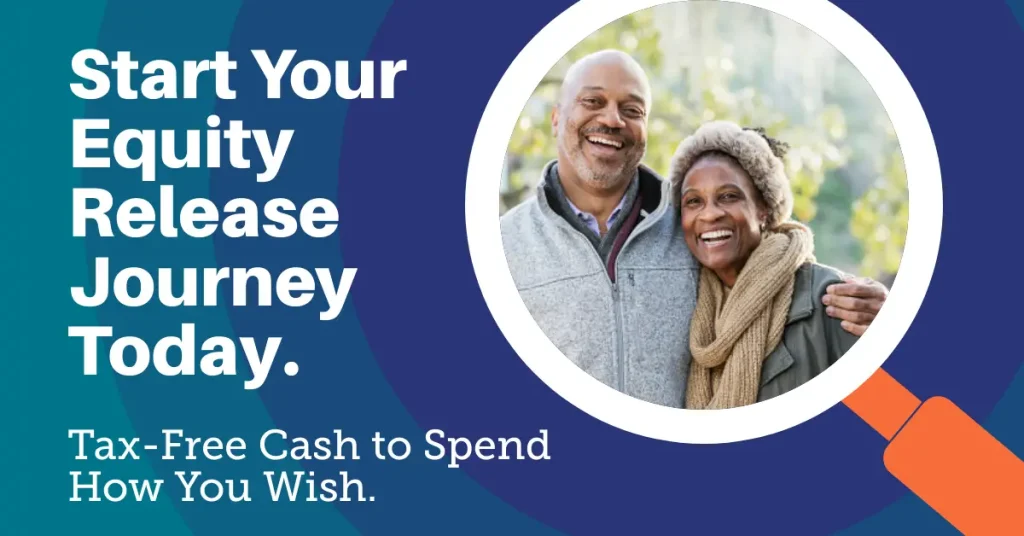 Let's Explain: Hodge Lifetime Equity Release Review
Key Points to Note:
Hodge equity release is the longest running provider of equity release products in the UK. Their business wholly serves financial retirement solutions to homeowners. They've successful exceeded customer needs since they started in 1965 which makes them the longest running equity release company in the UK. It is a veteran of the equity release market.
Hodge is founding members of the Equity Release Council (ERC)and were members of the SHIP (Safe Home Income Plans) trade body before they rebranded to become what's today called the ERC.
Hodge lifetime equity release has a string of awards, including the Mortgage Club Awards "Best Lender for Later Life Lending" in 2018, just as they won the Moneywise Award for "Best Lender for Older Borrowers" the previous year. Hodge is also 2018's Mortgage Strategy Award winner, and "highly commended" by the Mortgage Finance Gazette.
If you have an old interest only mortgage that you need a cash lump sum a hodge lifetime mortgage could be ideal for you.
If you don't have the personal income for a retirement mortgage or a residential mortgage, the hodge equity release plans product range could be an excellent option, especially with no maximum term.
Hodge Lifetime offers a range of financial products suited to homeowners both in retirement and nearing retirement. For equity release, this review focuses on the Hodge Lifetime Mortgage range and not the Retirement Mortgages they offer, which are outside the scope of the Equity Release Council. The four equity release products by Hodge are discussed in detail in this review.
For more comprehensive insight and comparisons from the whole market on products suited to your circumstances, get in contact with us for expert advice on all things related to equity release. We can advise and assist in the application process for Hodge Equity
Release products, which you will need as the products reviewed here are only accessible through the intermediary market and not available directly.
Get in contact with 1st UK today for expert equity release advice, assistance and guidance today!
​Hodge Equity Release Options
Flexible Lifetime Mortgage
The Flexible Lifetime Mortgage is Hodge's drawdown equity release product. With it, you can borrow between 15% to 50% of your home equity (subject to age and home valuation), and release the funds in stages.
With this option, you repay interest only on money released from the total amount you apply and are approved for. The minimum loan amount is £15,000 with an upper limit of £500,000. The only requirement for each transaction is you must withdraw a minimum of £1,000 per transaction. Some equity release companies providing drawdown options have higher minimum withdrawals, usually £2,000.
If you're considering topping up your retirement income by £1,000 per year, maybe to pay for insurance or vehicle maintenance and other living costs that'd take some financial worry off your shoulders, Hodge's Flexible Lifetime Mortgage could be worth considering.
Interest is only repaid on what's withdrawn and not on what's reserved to withdraw at a later date. Whatever amounts you do withdraw, you can repay up to 10% each year without early repayment fees being charged. Additionally, there's added protection from early repayment fees if you sell your home after five years as you'll be able to repay the loan in its entirety penalty-free. You'll still have interest payable, but not the associated exit fees.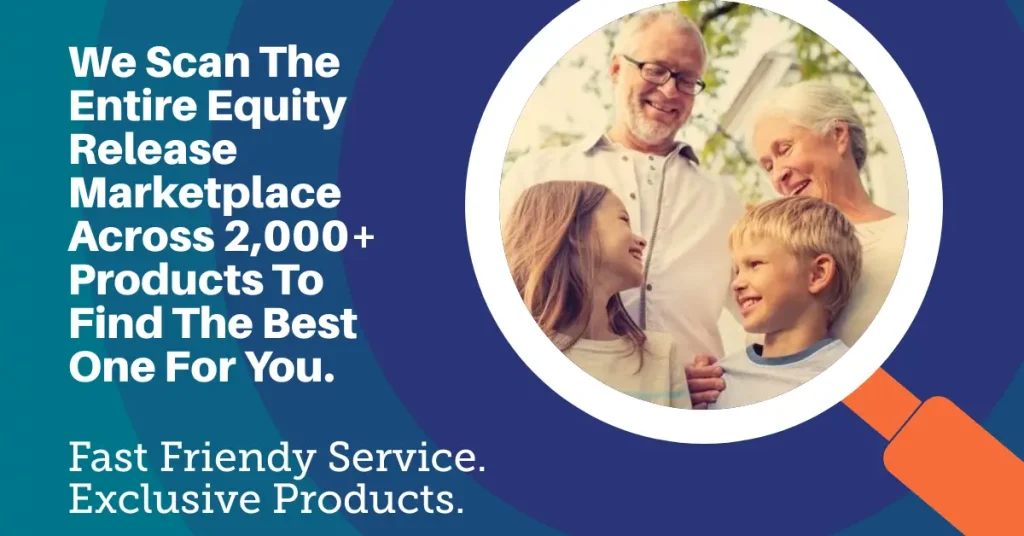 Lump-Sum Lifetime Mortgage
Hodge's Lifetime Mortgage gives you a lump sum payout based on your age at the time of application and the value of your home. You can borrow between 15% to 50% of your property's value, subject to a home valuation report. The repayment terms can be rolled up and only repaid when you (or both people on a joint application) die or move into a care home.
As with other products from Hodge, there are early repayment facilities built into the Lump Sum Lifetime Mortgage. The main points of note are that customers can repay up to 10% of the initial loan amount each year if they choose. This can help you build back up to 100% home equity to benefit beneficiaries of your estate. The option to repay anything is entirely optional. Also, with this option, there's a type of downsizing guarantee built into it as you can sell your home after five years without being stung by high early repayment charges.
Hodge Lifetime Mortgage with Variable Early Repayment Charges
This is similar to the Hodge Lump Sum option, with the only difference being it's more suited to those under the age of 60. The minimum age for eligibility is 55 years old, instead of 60, which is the minimum for all the other Hodge equity release options discussed in this review. This product is most suited to working homeowners between the ages of 55 and 60 looking to release money from their property wealth as one lump sum and keep the option to repay the loan off early, instead of keeping it in place for the rest of your life.
The repayment charges to pay your loan off early are fixed for the first ten years letting you repay 10% of your loan amount penalty-free on an annual basis. Think of it as a ten-year loan, secured on your home based on the equity you own. You go into the mortgage deal knowing all the fees, putting you in a better position for financial planning ahead of time to have the loan repaid in ten years. What to remember with this is that you cannot pay more than 10% per year of your initial loan amount. If you do, there will be penalty fees applied.

Index-Linked Hodge Lifetime Mortgage
The Hodge Index-Linked Lifetime Mortgage gives you an interest rate guarantee based on the All Items Consumer Price Index's movement. The guarantee you get with this is based on a ceiling rate and a floor rate, which will be set out in your initial mortgage offer before agreeing and explained by your advisor what they mean.
Generally, with the Index-Linked option, you'll be on a variable rate of interest that's linked to the Consumer Price Index with a guarantee that your rate will never be lower than the floor rate or higher than the ceiling rate detailed in your initial mortgage agreement. These are set individually and will vary by the applicant based on individual circumstances. There is an upper age limit of 85 years old, and the maximum borrowing amount is £1,000,000.
Hodge Equity Release Eligibility Criteria:
Minimum age requirement is 60 years old, with the exception of the Lifetime Mortgage with fixed repayment fees at 10% of the loan amount per year over ten years, which has a minimum age of 55 years old. All other Hodge Lifetime Mortgages have age requirements of 60 to 85 years old.
Applicants must be the homeowner. On joint home ownership, a joint application is required.
The minimum borrowing amount is £15,000 on all Lifetime Mortgage products except the Flexible Lifetime Mortgage, which has a minimum loan amount of £20,000. Using drawdown, you can withdraw any amount under the total loan amounts incrementally at the minimum withdrawal rate of £1,000 per transaction.
Hodge lifetime equity release maximum lending limit is £500,000 on all Lifetime Mortgages, except the Index Linked option which has a higher borrowing limit of £1,000,000.
For Hodge lifetime equity release all maximum limits are capped at 50% of your property value.
Minimum property valuation is £100,000.
Your property must be a freehold, built of standard construction and located in England, Wales or Scotland.
Properties affected by flooding or structural issues may not be eligible.
Leasehold properties are considered provided there's a minimum lease term of 90 years remaining on the lease.
If you still have a mortgage in place, it will need to be paid off in full from the money released.
The Fine Print of Hodge Equity Release Reviewed
Interest is added monthly on all Lifetime Products except the Index-Linked Lifetime Mortgage which has interest applied annually based on the annual movement of the Consumer Index Price rate. The lifetime mortgage interest rates can dempend on your age and the loan to value of your home. You pay interest and it will show on your statement.
All Hodge lifetime equity release products are portable, so if you do move property, you can move the loan with you. Some products have a type of downsizing guarantee kicking in after five years of your loan approval date, letting you repay the loan amount in its entirety without being charged an early settlement penalty.
Additional borrowing can be arranged at a future date, subject to application and approval processes, but there's no guarantee additional borrowing will be approved. They are similar to retirement interest only mortgages in some cases.
The no negative equity guarantee applies.
The drawdown lifetime mortgage can be cost effective for may people as the lifetime mortgage calculator could show.
There is no early repayment charge when you release equity with a later life mortgage.
Your later life mortgage options could effect your council tax benefit, affect your tax position, your state benefits and your main residence status if you die or go into long term care.
Later life mortgages have oversite from the prudential regulation authority, and when you receive financial advice about your equity release plan the advisor concerned assumes a level of responsiblity.

In Summary:
If you're near to retirement (aged 55), or over 60 whether in retirement or not, Hodge is well-positioned to help provide financial assistance based on your property wealth. How you spend the money and how you choose to repay that loan (if you do want to repay it) is entirely your choice too.
Hodge are specialists in all areas of financial services for the retirement market and is now catering to the near-retired working homeowners too, providing a range of products with a variety of options.
Due to the complexity of equity release, Hodge operates through intermediaries only, ensuring their customers are well-informed before committing to any products.
Rio mortgages are also available, but they depend on certain things including the youngest borrower age, the minimum amount and the income markets at the time of the application.
You should think hard before you borrow money secured on your home, and you should consider fixed interest rates and if you can afford any monthly repayments, and if the initial lump sum will be enough for your needs.
Some make a lifetime mortgage work by using the equity release calculator to pay an existing mortgage and give money to loved ones so the family can pay inheritance tax at a lower overall rate. This can make the rolled up interest and legal fees added to the long term loan more justifiable.
If I want to release tax free cash, why do I have to pay an advice fee?
If the type of equity release you want is a fixed interest rate lifetime mortgage, virtually all the fixed rate lenders will not accept an application direct from a private individual, they will need a financial adviser involved in the process so they can tell the borrower about the lending criteria and ensure it fits their personal circumstances.
Most lifetime mortgages offer the ability for you to make voluntary payments with your pension credit, but as there are no mandatory monthly payments there are no affordability checks that contribute to your personalised illustration.
If you have medical conditions, how much equity you can release is very different. You may be able to get more money sooner, even from your existing lender subject to their terms and conditions. There could also be a completion fee to pay.
What if I am struggling with my mortgage payments and am sick of paying interest monthly?
You could pay your existing loan early by studying the types of lifetime mortgage, and getting a cash sum. The charged interest can be added to the loan and the amount you owe will rise over time. The later life lending including the interest is charged is usually repaid when the last borrower dies or goes into long term care.
What if I want to make flexible repayments?
Many lenders will allow you to pay the interest charged – you need to look for flexible features before signing away your own home, and look for a trusted place to provide advice.
I want to gift money to help my family on the property ladder and I have a mortgage left – can I get a lifetime mortgage?
As long as your mortgage left is not too high, the money left from the lifetime mortgage can be used to gift money.
At 1st UK, we have a team of experienced advisors qualified to discuss equity release options with you. Additionally, we work independently, meaning we're not tied to any equity release company, allowing us to compare the whole of the market (currently 133 products from 88 equity release lenders) and advise on the best solution to your individual circumstances. Additionally, if you're in Northern Ireland, we have companies on our panel which can help you with equity release too.
You may need a health assessment so the year you move into long term care can be estimated. The tax free lump sum can be higher for people will pre existing health conditions. A specialist equity release adviser can help you find an equity release provider to fit your financial circumstances and commitments to your outstanding mortgage.
It may be that Hodge is the best retirement provider, but depending on when we compare the whole market, alternative options could be more competitive. Right now, there's a huge growth in equity release with more companies moving in to compete for customers. Going into 2019, competition between lenders is stiff, making now the best time for homeowners to take advantage of competitive rates, terms and flexibility.
We hope you found our Hodge lifetime reviews helpful. Talk to us to find out if equity release is a good idea for your situation, and if it is, we'll calculate how much you can borrow and tell you the cost and best terms available from all the equity release companies (including Hodge) to let you know your best option – all without the obligation to proceed.
How much does equity release cost and is this shown in the free equity release calculator?
An independent financial adviser with a specialist qualification and award winning service will study the market value of your home and any outstanding loan you may have. Then they will tell you about equity release mortgages, a home reversion plan and compound interest. They will also tell you about advice fees, arrangement fees and solicitors fees.
Please note that the Hodge Lifetime logo is a trademark of Julian Hodge Bank Limited, to which we have no direct affiliation. The equity release firms we work with provide quotes from many providers.