Saga Equity Release And Lifetime Mortgage Reviews Update 2022
Do any of the following apply to you?
​Do you have a mortgage you need to pay off?
Do you require money for repairs or home improvements? Like a new kitchen or bathroom.
​Would you like to help ​a family member purchase their first home?
Would you like to pay off all your credit cards and loans and have zero monthly payments?
Would you like a better lifestyle, change your car or have a well-deserved holiday?
Please Enter Your Requirements Below:

Lets Get Started: Saga Equity Release Reviews
All the Saga Money products are designed for the over 50 age group. Saga Equity Release became voluntary members of the Equity Release Council in 2014, expanding their product range for their over 55 customers, giving them further options to release equity from their homes to fund their retirement years.
Saga has over two million customers and provides advice on a range of retirement planning and products tailored to different circumstances.
In 2018, responding to customer demand, Saga launched their Regular Drawdown Lifetime Mortgage, letting homeowners between the ages of 60 and 80 release equity from their home as monthly payments instead of typical conventional lifetime mortgages, which enable homeowners to withdraw lump sums as and when they choose.
About the Saga Equity Release Advisory Scheme
The Saga Equity Release Advice Service is run in partnership with HUB Financial Solutions – part of the Just Retirement Group. As part of the partnership, customers are offered free, impartial advice suited to equity release products from the Just Retirement Group. The Service is essentially an introductory service to HUB Financial Solutions.
As they are part of Just Retirement, there are two products tailored to Saga customers, which have been created after feedback from their customers but are available to new and existing customers alike. The Saga Equity Release scheme is an advisory service only and not regulated by the Financial Conduct Authority as regulatory requirements extend to advisors and lenders. They partner with HUB Financial Solutions, to provide the advisory service.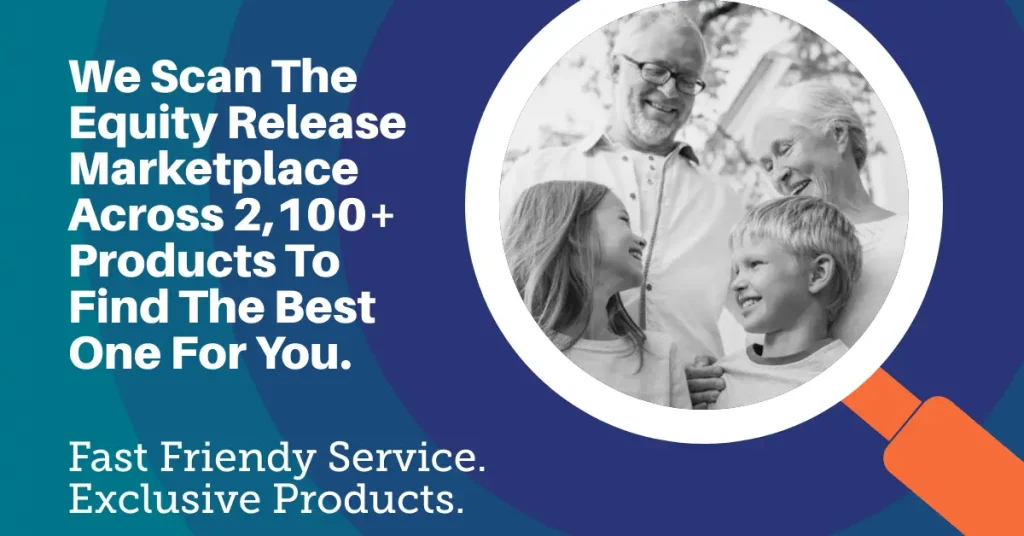 1st UK is wholly independent financial advisors, experienced in all aspects of equity release, with no ties or obligations to any equity release company. We offer free and impartial advice with no obligation to all homeowners over the age of 55 with no obligation to proceed.
Saga Equity Release Options Explained
The Saga Lifetime Mortgage
The Saga Lifetime Mortgage is open to homeowners aged 55 and over. For joint applications, the youngest applicant will need to be 55 years of age to be eligible to apply
The minimum home valuation required is £70,000
Properties must be in the UK and be used as your primary residence
The amount you'll be eligible to borrow will be based on your age at the time of the application and the value of your property.
Home Reversion Plans
Home reversion plans are available to eligible homeowners through the Saga Equity Release Advice Service. The service is an introductory service to Just Retirement Home Reversion Plans.
To be eligible for a home reversion plan:
Your property must be worth at least £120,000
The minimum age (or youngest age on a joint application) is 65 years of age
The property must be in the UK and be used as your primary residence
With a home reversion plan to release equity, you're essentially selling part of your home but retaining the right to live there rent-free. You won't get 100% market value because when you sell the equity, you receive payment for a proportion of your home, but it isn't a loan. It's the sale of equity. As you retain the right to live there for the rest of your days, the lender cannot force a sale. They only get the money returned when your home sells. That could be decades from now.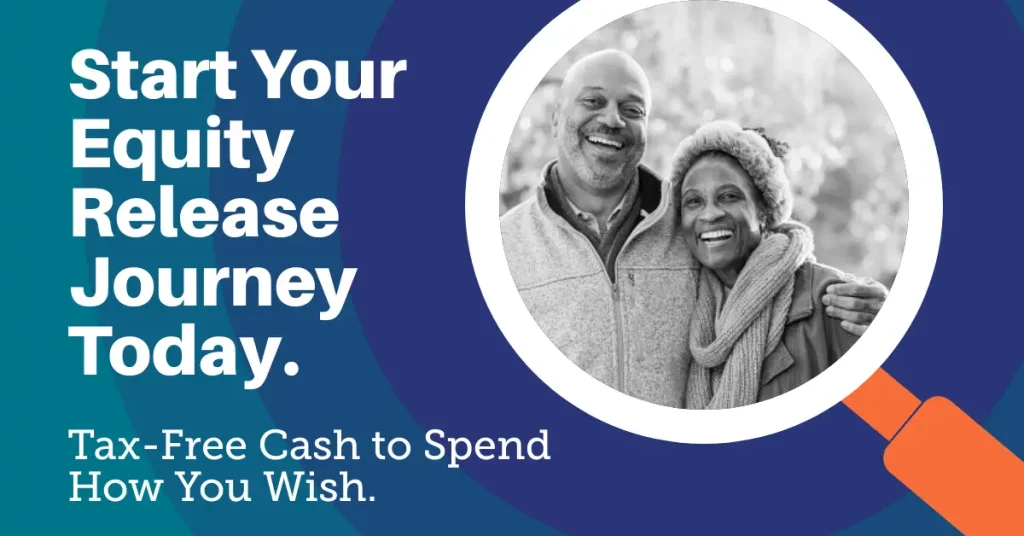 You will retain full homeownership, but you won't be able to sell it. As such, all maintenance and general upkeep of the property will be your responsibility. As with all types of equity release, home reversion plans are not for everyone and can only be entered into following the advice of a financial advisor.
Saga Regular Drawdown Lifetime Mortgage
The Saga Regular Drawdown Lifetime Mortgage is open to homeowners aged between 60 and 80 years old. Your property will need to be worth at least £150,000 to be eligible.
Payments are split between an initial lump sum payment and then smaller monthly payments. The monthly payments released as part of this lifetime mortgage are tax-free; however, it can affect any means-tested benefits you receive or are likely to receive in the future.
The minimum term to receive monthly payments is five years. The maximum time you can release monthly payments for is 18-years.
The total value of the loan you'll be eligible for is based on your age (or the youngest applicant on a joint lifetime mortgage) and the home valuation
One of the examples given by Saga is an applicant aged 65 years at the time of application with a home valued at £300,000. The illustration shows that based on the maximum LTV, a lifetime mortgage could be used to raise £91,200, with an initial payment of £10,000 as one lump sum tax-free payment, then followed by monthly payments of £676 per month over the next ten years.
The interest applied is based on interest roll-up, so you don't need to pay anything towards the cost of the loan. You have the no negative equity guarantee, the right to live in your property for the rest of your days and the only interest payable is based on the money released and not on future monthly payments.
There is a minimum of £200 for monthly payments
The minimum lump sum payment is £10,000
Each year the policy is reviewed giving you a chance to increase or decrease the amount of money you receive each month from the lifetime mortgage
The interest rate you're offered applies to the first year's funds released, including any monthly payments plus the initial lump sum payment. Policies are reviewed on an annual basis after that, so your interest rate could be higher, lower or stay the same from the second year of your lifetime mortgage. There's no guarantee of the interest rate being fixed for the duration of the loan.
Saga is offering no set-up fees, advisory fees or valuation fees. Legal fees will apply.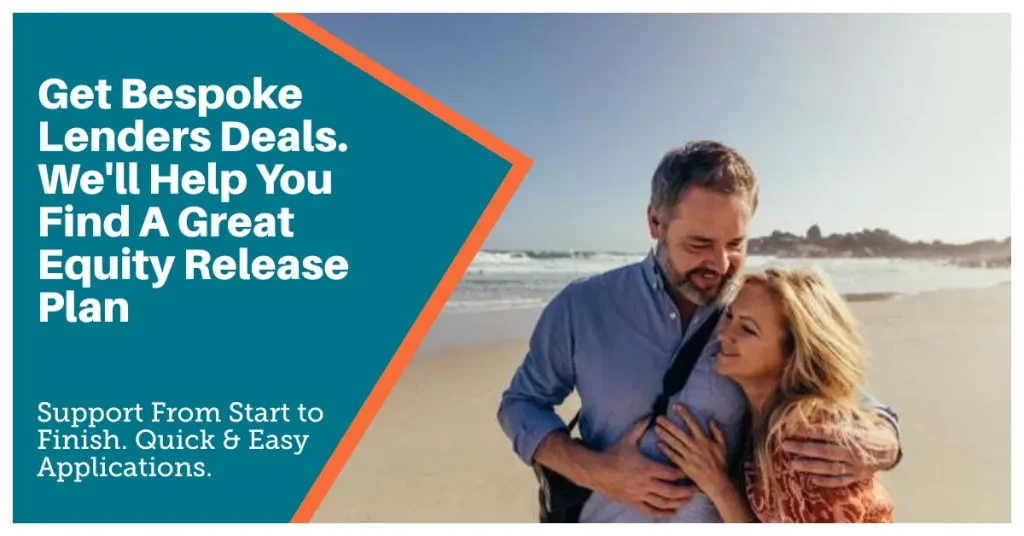 This plan is suitable for those who want to top up their retirement income for any purpose. It's designed to supplement your income, however, if you are in receipt or expect to receive any benefits such as Pension Credits during the term of the loan, the monthly payments and lump sum payments could affect any income you receive from the State.
With 1st UK, our advisors are experienced in financial planning for retirement and can help you work out if any equity release schemes are suitable for your situation and if so, the most affordable and sensible way to release cash from your property.
How Saga Equity Release Funds Can Help Your Family In Retirement
While conducting our saga equity release reviews it was clear that depending on which plan you choose, you could release a tax-free lump sum for any purpose. Most large sums released through lifetime mortgage products are used for home improvements; however, Gloria Barker, head of Saga Products explained to Your Money, a lot of their customers are seeing their homes as assets to fund later life, rather than as assets to be left as an inheritance.
However, a significant number of Saga customers are releasing large sums and increasingly gifting those to relatives. So instead of leaving money behind from your estate, retirees are choosing to unlock some of the cash accumulated in property wealth to enjoy with their families before they're gone.
Lifetime mortgages are not without risks and do need professional financial advice before you can enter into an agreement with any equity release company.
1st UK are experienced advisors and whole of market equity release and over 55 home reversion plan brokers able to provide a wealth of knowledge and help you plan for retirement or release funds in retirement.
Free, impartial advice you and your family can trust!
We hope that you found our Saga equity release reviews beneficial. Please note that the Saga logo is a trademark of Saga Personal Finance Limited, to which we have no direct affiliation. The equity release firms we work with provide quotes from many providers.