Mortgages For Over 60 Year Olds'
1st UK has some excellent home finance lenders for the over 60's
How can the over 60's get such low rate finance?
Two main reasons, firstly a pension company or the state is unlikely to default on a pension liability.  Secondly, lenders consider the UK residential property market to be stable, and people's homes offer excellent quality collateral. These facts make lending to people in their 60's and older, exceptionally low risk. Clearly, it is a good time to consider our range of mortgages for Over 60 year olds.
What if I can't make a monthly payment or don't want to?
If you're looking to access cash tied up in your home, there are some very attractive offers available to you.
Access rates similar to those offered by prime banks to younger people. Discover mortgage lenders that understand the needs of senior borrowers.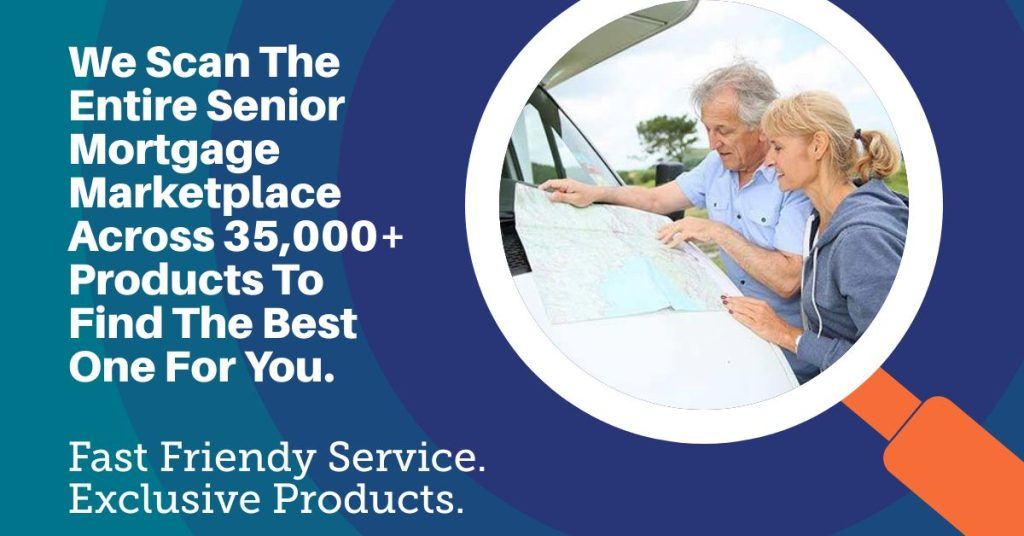 Mortgages For 60 Plus FAQ's
Do remortgages for over 60s exist?
Yes, a remortgage for over 60s is a great way to pay off your existing interest-only mortgage, and the good news is you could get an interest rate as good as a younger person mortgage. There was a big demand for a mortgage for over 60s in the year 2021 and the demand is likely to increase in 2022.
Can I get a mortgage at 60?
Yes, you can get a mortgage at 60, and many people are searching for can you get a mortgage at 60 because of the number of people that have legacy interest-only mortgages when they were popular in the 2000s.
Do buy to let mortgages for over 60s exist in 2022?
Yes, a buy to let mortgage for over 60s can be a very good rate, similar to other mortgage products for younger people. A mortgage at 60 is common in 2021 and will likely become more popular in 2022.
What are lifetime mortgages for over 60s?
It's easy to qualify for a lifetime mortgage for over 60s and they are ideal for people that are forced to pay off an existing mortgage. There are no monthly payments as the interest just rolls up and adds to the loan. But the good thing is the interest is so low only a small amount of property price appreciation is needed to cover the interest. Lifetime mortgages for over 60s can enable people over 60 to remain in their homes.
Can you get a mortgage which is help to buy for over 60s?
Yes, these types of loans for over 60s can have an APR rate under 2.5% and an accommodative loan to value for many over 60 home buyers. Mortgages for 60 plus people are common because rates are so low and house prices are still going up.
Is a mortgage for over 60 individuals as competitive as those for younger people?
Yes, mortgages for 60 year olds can have rates very similar to ones offered by the big banks and building societies for younger working people.
How many lenders offer mortgages for the over 60s?
There are currently 9 lenders that offer mortgages for the over 60s. It's rumoured that a further 3 lenders are looking to provide mortgages over 60 for people with different circumstances.
What are the current loan to value ratios for mortgages over 60?
Low rate mortgages for over 60's can be as high as 70% loan to value depending on the borrower's circumstances. This is correct as of the end of 2021 and could increase for 2022.
What personal circumstances do high street lenders require like retirement income?
A mortgage broker looking for the right mortgage deal will take into account your monthly income, the lenders maximum age limit, the amount you owe to your existing lender, and the fees involved for retirement interest only mortgages if any.
A mortgage market review will let you compare mortgages and look at any early repayment charge fees, any upper age limit, impacts of long term care and if you previously owned your home outright.
It's very common for older people at the age of 60 to release money for home improvements or just have lump sums for other purposes. You may need mortgage advice about age limits but most lenders will allow you to make monthly repayments regardless of your age as long as you have probable later life regular income from a state pension or private pension.
The family building society are mortgage experts with great low-interest rates and you can carry on making repayments on your mortgage when other lenders would want their principal back. You can still get a term of 25 years at the age of 65 at fantastic interest rates.
Different lenders for an older borrower offer a fixed interest rate and tracker mortgages, where the lump sum is completely free of tax as the mortgage guides show as long as it is your own home.
Should I release equity with a mortgage adviser?
Yes, that is likely your best option for many reasons – including helping a family member to get their first home as a first time buyer.
Use The Stability Of Your Income To Get A Great Mortgage Deal. Please Tell Us Your Requirements Below: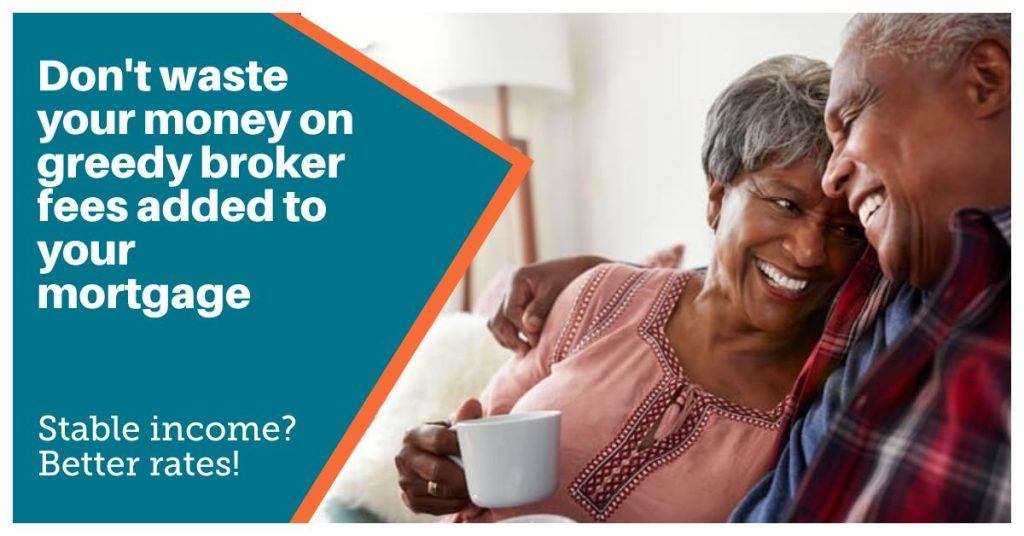 What You Should Know About Securing A Mortgage Over The Age Of 60
People over the age of 60 can sometimes find getting a mortgage time-consuming.
In years past, older individuals would be burdened with the task of not only finding a mortgage company willing to work with them but also finding a mortgage plan that works for their lifestyle and their budget.
Although this has been the way for quite some time, being informed about mortgage options and researching different companies can often reveal some brokers who are willing to work with older applicants.
The medical field has made immense strides when it comes to improving our lives – individuals are not only living longer but they are working longer and earning more over the span of their lifetime.
How Age and Retirement Can Affect Your Mortgage – Can I Buy a Home in Retirement?
When it comes to securing a mortgage for over 60, some companies have stricter rules when it comes to the age limit of applicants. There are no regulations set forth by the Financial Conduct Authority surrounding the topic of age for mortgage applicants, so it is the individual mortgage companies who set up these guidelines in order to control the amount of risk they will be taking on.
More often than not, mortgage companies will not agree to a mortgage term that they believe will outlive the person applying for it. The guidelines that mortgage companies use leave older individuals with very few options.
Without the ability to easily remortgage their home, some people are stuck continuing their initial mortgage terms which could mean continuing to deal with a variable rate monthly payment they can no longer afford.
Securing a new mortgage can be frustrating – applicants looking for a new mortgage might have to provide a larger deposit than other applicants and might need a higher income to afford payments.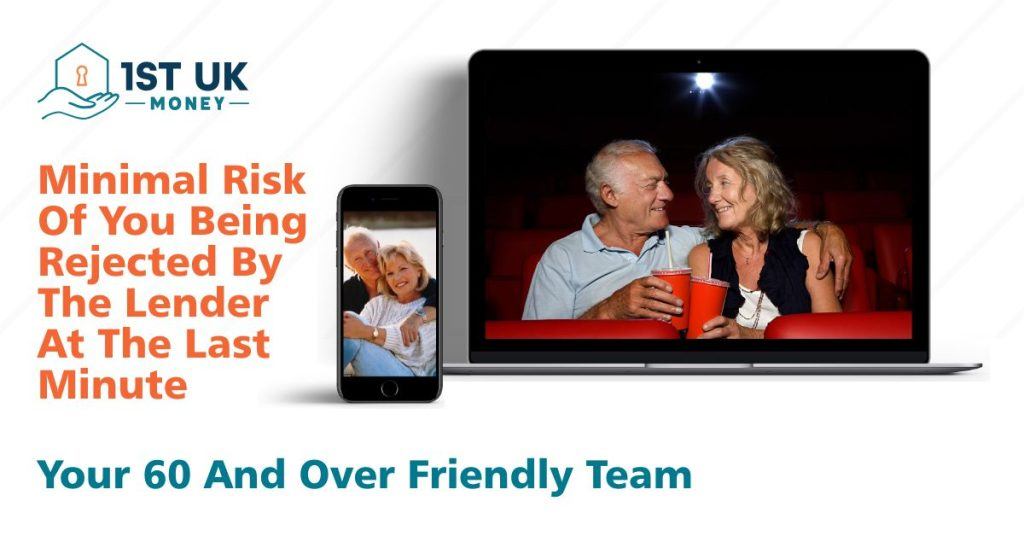 Securing a mortgage for over 60s is possible?
Even though securing a mortgage may seem harder, it is more than possible for people over the age of 60 to secure a mortgage they desire with payments they can afford. There are a few ways that individuals can improve their chances of being approved for a mortgage.
Having a decent amount of money saved as a deposit is a great first step, especially for those with a low loan to value or LTV. It is also crucial for the individual to be able to prove they have the ability to repay the loan – having documentation showing they are receiving pension payments can greatly improve your chances.
Mortgages for over 60's options
Luckily, there are a number of different mortgage options that are available to those over the age of 60, and choosing the right offer will be determined by what the applicant needs and wants.
It is important to ask yourself some important questions when choosing a mortgage – what do you need, what do you want, what type of payments are you comfortable with, and how long do you wish to make payments. Here is a breakdown of some of the most common mortgage options.
Buy to Let Mortgages are traditionally used by landlords or property investors. Although these may seem like specialized mortgages, they can also be the perfect fit for older individuals. Some of the challenges associated with Buy to Let Mortgages is being able to provide a large deposit as well as being able to prove a stable, lucrative income. Having these two assets is a great step toward being able to qualify for this type of mortgage and lenders prefer them because of the much shorter payment terms.
Interest Only Mortgages are another option for older individuals, especially those who are still working but close to retirement. For this mortgage, the borrower will only pay the interest payments on the loan until it matures – lenders will try to line up the maturity of the loan with the client's retirement date so they can use pension payments or retirement benefits to make their payments.
In the unfortunate circumstance that the borrower is unable to pay, he or she may be able to extend the terms of the mortgage.
Before your mortgage for over 60 application consider the following:
If you can't afford a monthly payment you could get an equity release.
Comparing Finance Options – Over 60 Mortgage
The first step in effectively comparing mortgage options is to determine what type of funding is needed and what repayment terms work best for the applicant's budget. Once these factors have been identified, he or she can begin comparing options from different mortgage companies.
It is important to make sure similar plans are being compared – think "comparing apples to apples" – in order to make the most educated decision on what mortgage option will work best for your life and your budget.
When you have some adverse credit your mortgage and remortgage options can be slightly reduced. However, it's still possible to find a remortgage for bad credit at rates not a million miles away from the big high street banks and building societies. Even some of the big building societies can accept some bad credit.
There are some great deals for the over 50s and over 65.
Mortgage Alternatives for those Over 60
Although securing a mortgage may be possible for an individual over the age of 60, there are a number of reasons why doing so may not be feasible. For those individuals, there are a number of alternative options that can help increase cash flow.
The first of these options is for the individual to downsize his or her home to a smaller home or an apartment – selling the current property is a great way to free up funding and lessen monthly bills, ultimately helping to straighten out finances.
Another alternative option is for the applicant to release the equity in the current property. This process allows the homeowner to withdraw a sum of cash which can then be used to do renovations, add an addition, or pay off credit cards and other debt.
Although many people view this as a very expensive way to increase cash flow, it is important to keep in mind that this money can be paid back when the home is sold. This option helps individuals avoid applying for a mortgage or remortgage.
How easy is it to get an over 60 mortgage – is it a good option?
Mortgages for 60 plus individuals or couples are in many ways very similar to traditional mortgages. What the over 60 mortgage lender cares about is your ability to pay the mortgage in addition to your other monthly outgoings.
Because of the stability of typical sources of pensioner's income like pensions and investments, lending to a pensioner can be very low risk. A pensioner is not like a working-age person that could lose their job or be sick and become unable to work.
Even buy to let mortgages for over 60s are very achievable as people who bought buy to let properties in their early 50s may have dropped off fixed or discounted rates, so they need funding for their rental properties.
Some mortgages for 60 year olds can have lower rates than people that have income but less than perfect credit.