Secured £25000 Loan Over 10 years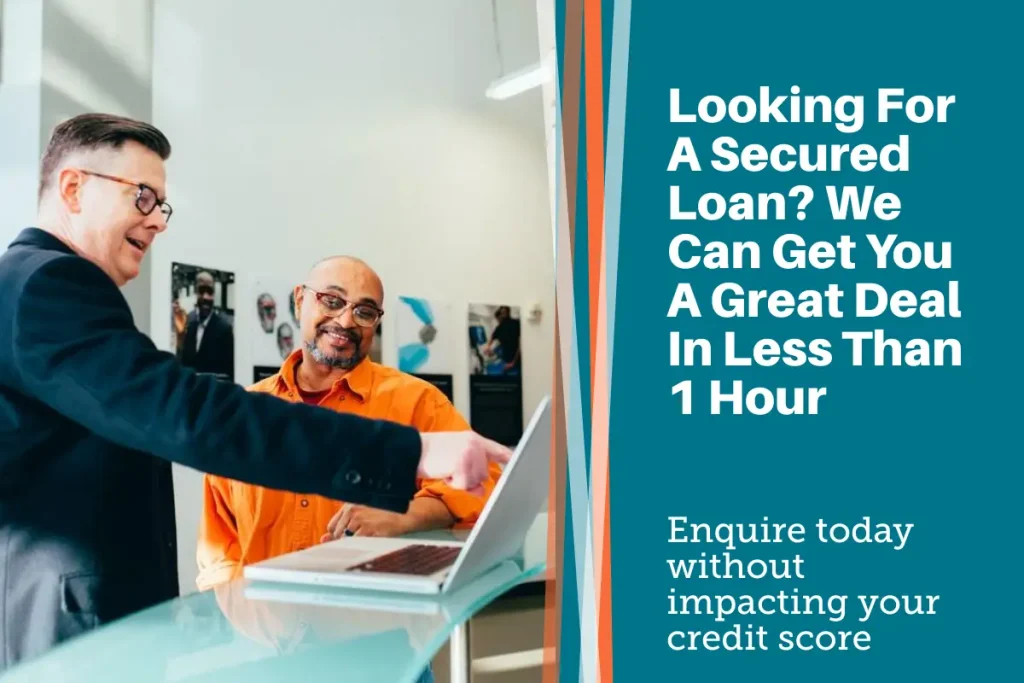 £25000 loan secured with a direct lender. A new overseas lender not featured on comparison engine sites.
Loan Illustration:
APR interest rate 4.9% fixed for life
The monthly payment is £262.64 
The term is 10 years
You can match the loan term to your mortgage or choose a loan term of as little as 5 years
The electronic Valuation fee of £199 can be added to the loan
No lenders fee
No brokers fee
High rates of acceptance
Single or joint applications
One payment holiday per year if you need it – a flexible repayment schedule
A quick decision in principle without a hard credit check
Fast completions
No redemption penalties/early repayment charges
Ideal for debt consolidation, home improvements or any other purpose
A loan to value ratio of up to 90%
The full market value of flats or leaseholds used
Pre-Decision In Principle Application Form. Sympathetic To Past Credit Problems: All Forms Of Credit. Prime, Light, & Heavy Adverse Considered.

What about my credit score? Can I get a secured loan?
Yes, as you offer your home as security, when you apply for a secured loan the monthly repayments will be affordable or your homeowner loan application will be declined. You can use the money for any purpose including for debt consolidation.
Homeowner loans can allow you to access the equity built up in your home. There is no need for arrangement fees or other loan providers fees. It doesn't matter if the Bank of England base rate goes up or even if the value of your home goes up or down.
Secured loans offer numerous benefits for UK homeowners with an annual percentage rate. Not only do they provide a way to borrow large sums of money at competitive interest rates using your home is used as collateral.
This can give lenders confidence to provide more favourable loan terms, including lower interest rates and longer repayment periods. In addition, secured loans can be a flexible source of funding, allowing you to borrow only the amount you need and access the funds quickly.
Whether you're looking to make home improvements, consolidate debt, or finance a large purchase, secured loans could be the right option for you.
Can I get a £25K secured loan with bad credit?
A secured loan is a great way to get the financing you need, even if you have bad credit. Lenders that offer secured loans sometimes call them second charge mortgages with a fixed monthly repayment.
You put up collateral, such as your home or car, with a secured loan to guarantee the loan. This way, even if you have bad credit, the lender knows they can still get their money back if you can't make the payments.
Secured loans usually have lower interest rates than unsecured loans, so they're a good option if you're looking to save money on interest. You can use a secured loan for just about anything – from consolidating debt to funding a major purchase.
So if you're wondering whether you can get a secured loan with bad credit, the answer is yes!
Enter Some Details In Our Quick & Simple Form. Newly Updated Rates for 2022. Soft-Search Technology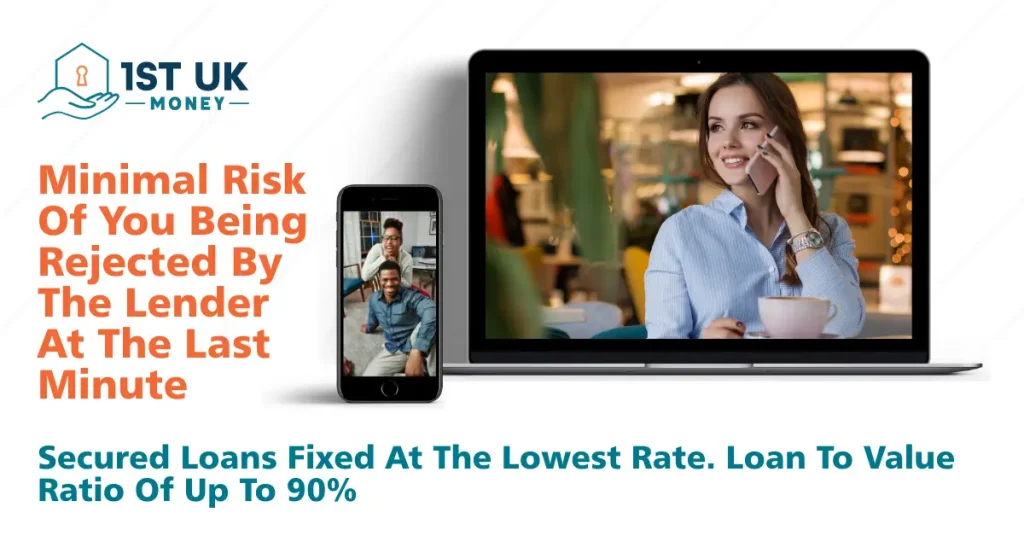 What credit score is needed for a £25,000 secured loan?
When it comes to secured loans in the UK, there is no one-size-fits-all answer to the question of what credit history is needed.
This is because a loan provider will take a number of different factors into account when making their decision, including your employment status, income and financial history.
That said, as a general rule of thumb, you will need a credit score of at least 650 to be approved for a secured loan. If your score is below this threshold, you may still be able to get a loan, but you may have to pay a higher interest rate.
So, if you're thinking of applying for a 2nd charge mortgage, make sure to check your credit score first and shop around for the best deal.
A secured £25000 loan overall cost:
For a £25,000 loan, your monthly repayment will be £262.64 The total amount repayable will be £31,517.39, therefore the loan will cost you £6,517.39
Why do I have to compare secured loans? Can't I get an unsecured loan with low loan repayments?
If you are looking to borrow £25,000 or more it's unlikely you can get an unsecured personal loan for this amount, and for unsecured loan lenders, a pristine credit rating is essential.
2nd charge mortgages using a mortgage lender that uses your home as security are much less fussy about eligibility criteria and your credit report.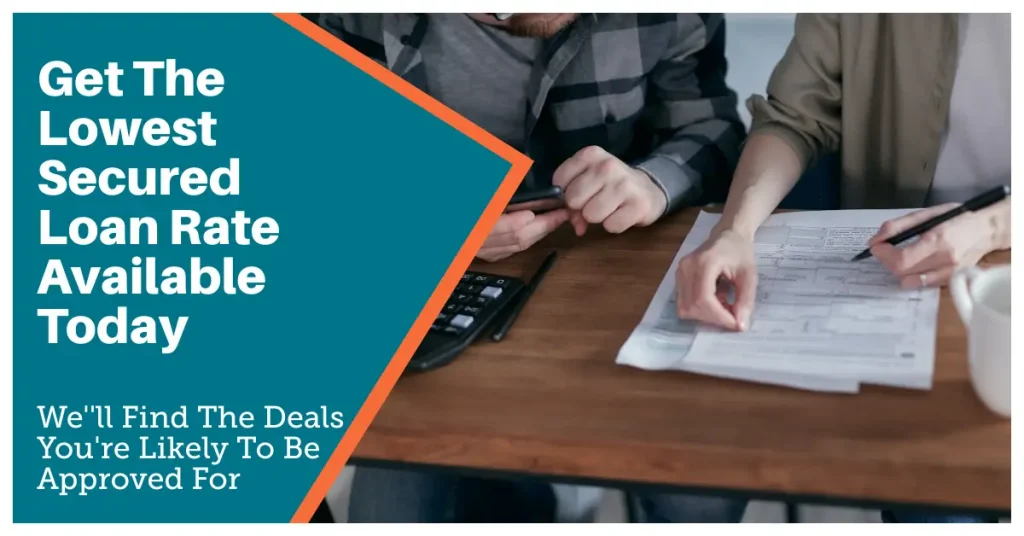 The alternatives to a secured loan or other homeowner loans?
For some people, a remortgage at current loan rates without a broker fee may be a better way to end consolidation loans and other existing debts. Debt consolidation loans' monthly repayment terms can be cheaper to get from a direct lender instead of a credit broker.
There can be the odd occasion where revolving credit such as credit cards can be used short term to bridge a gap ad to facilitate necessary spending.
The new lender can sometimes allow you to pay off a secured loan you already have or a debt consolidation loan you already have.
One of the best uses for a lump sum is to add additional bedrooms or bathrooms to your home, as this should increase its value. If you take out a secured loan with a lender fee for expensive kitchens, bathrooms, mobile phones costing over £1000, holidays and other consumer spending this may be unwise.
What can a £25,000 loan be used for?
A secured loan is a loan that is secured against an asset, usually your home. This means that if you default on the loan, the lender can take possession of the asset to recoup their losses. Secured loans are typically used for major purchases, such as buying a car or funding home improvements.
However, they can also be used to consolidate debt or to raise capital for a business. Due to the low-risk nature of secured loans, they typically have lower interest rates than unsecured loans. As a result, secured loans can be an attractive option for borrowers who are looking to save money on their repayments.
What is the difference between a secured and unsecured loan?
When taking out a secured loan there is a risk of losing your home as you pledge your home equity – as a last resort the lender could take possession in event of a succession of missed monthly payments
With a personal loan, you having good credit scores for all the applicants is key
Getting a secured loan may mean you have to agree to an early repayment charge that you will need to pay if you pay down the secured loan early
You can access higher loan amounts and lower interest payments with second charge long term loans
If you borrow with a secured homeowner loan the larger amounts may involve a variable rate and higher set-up costs
The loans broker should tell you you can have a term as short as five years and as long as 25 years during the application process
You should consult a family member before you add a secured loan commitment to your existing mortgage
If you have a poor credit record you should try and work out when you will go back to having a good credit history – if you can delay your loan broker application to when your credit histories are improved this could allow you to borrow at a fixed rate or lower interest rate
With a homeowner loan the value of your property is a key factor in the lending decisions as well as your personal circumstances, arrangement fee costs and your mortgage balance
With both home equity loans and an unsecured loan product, you should be given an overall cost for comparison and representative example
A £25000 unsecured loan is very hard to qualify for even with a perfect credit history, but with a secured £25000 loan you can use the equity in your home at a set percentage to get the right homeowner loan.
How long is the repayment period on a £25,000 loan?
You have a variety of repayment options available when you apply for a £25,000 loan via 1st UK Money. The time period you choose will determine the interest rate you pay. A shorter repayment period generally means a lower total amount.
Our shortest repayment term is 12 months and our longest is 230 months. We can also look at different repayment terms to help you choose the best one for your financial and personal situation.
If you're looking for a secured loan with a competitive rate, now is the time to act. With the current economic conditions, lenders are increasingly willing to offer favourable terms to borrowers.
In addition, the lenders we work with are currently offering promotional rates that can save you even more money. As a result, if you're in the market for a secured loan, today is the perfect time to shop around and compare rates. With a little bit of effort, you're sure to find a great deal on the loan you need.
Apply Today For A Secured £25,000 Loan
There are no hidden fees and charges with our loans. Since 2015, we have helped thousands of people find affordable loans.
The application process can take between 3 and 4 days. We don't require a visit to your house as we use an online valuation for most cases. You may not need to contact your mortgage company either.