Secured Loans Bad Credit Direct Lender Deals 2023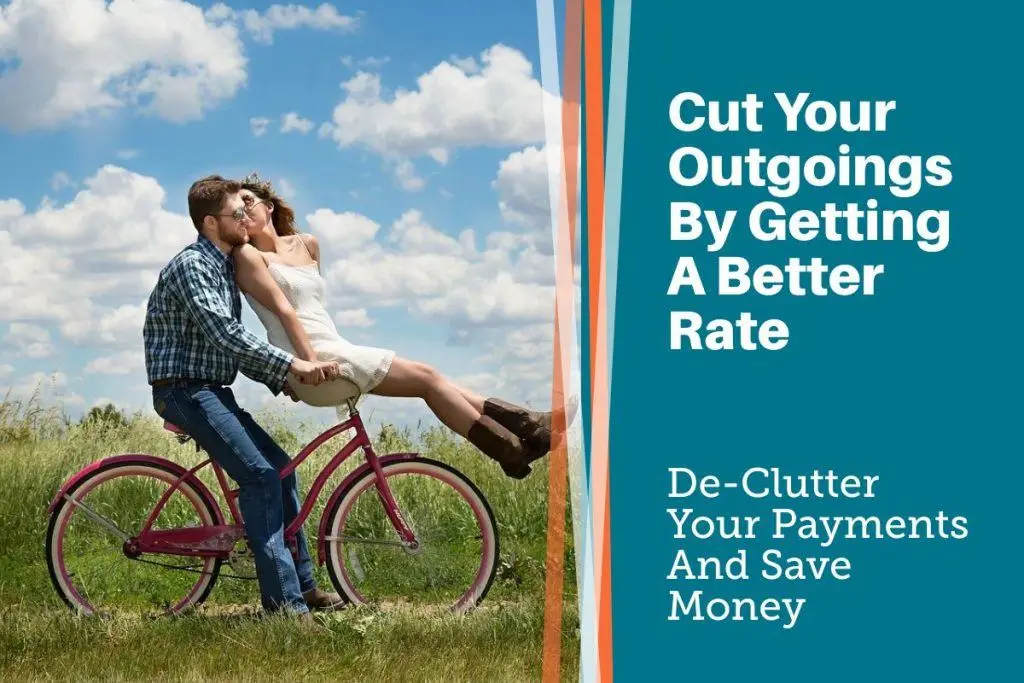 Are direct lender secured loans with adverse credit a common request?
1st UK Money specialises in assisting homeowners with a poor credit rating to break through the barriers and find secured loans bad credit direct lender products that suit them.
We make the process as easy as possible, consider all circumstances and have access to Specialist Lenders with Unique Products.
That means we can and will search our Panel of Specialist Lenders to find a suitable secured loan regardless of how impaired you think your credit file is… chances are, lenders have approved on worse.
How Secured Loans with Bad Credit Score Work – clearing your unsecured credit?
For those with a bad credit history, loan refusals become somewhat the norm. Banks, building societies, and other mainstream lenders will use automated screening processes using historical financial data on your credit report.
This usually results in a rejection and a hard hit on your credit report making it even more difficult to obtain a secured loan with bad credit. But you can still save money, as secured loans typically have lower interest payments.
The best secured direct lender loan is the one that fits your circumstances, as many lenders are very fussy. If you have a partner with a good credit score, this could help with how much money you can borrow. Your utility bills must be paid on time, as all this personal information will be part of your repayment plan.
Getting a secured loan or other second charge mortgages will take time, and a soft search by an appointed representative will help you.
Are You Looking For A Direct Lender Homeowner Loan?
Please Complete Our No-Obligation Enquiry Form Below And Let Us Help You.
Do any of the following apply to you?
Do you need to reduce your monthly outgoings and rid your life of high cost credit?
Are you looking to raise funds to make home improvements or buy a new car?
Have you been recently turned down for a loan?
Do you have a poor credit history or have you missed recent loan or credit card payments?
Do you have little equity in your property?
Do you want a lender that will give you a payment holiday if you need one?
Direct Lender 1:
Up to 85% loan to value
CCJ's and defaults for small amounts ignored
No current mortgage arrears accepted
No brokers fees
Can be used for debt consolidation
Payment holiday once a year
No new CCJs or defaults in your file in the last 6 months accepted
Secured loans with bad credit at 6.4% APRC
Direct Lender 2:
75% loan to value
CCJs and defaults for small amounts ignored
No new CCJs or defaults in last 3 months
No current mortgage or secured loan arrears acceptable
Recent missed credit card payments and missed loan payments ok
No brokers fees
7.6% APRC fixed for life of loan
Direct Lender 3:
Up to 94% LTV
Any CCJs or defaults need to be more than 2 years old
Defaults and CCJs for small amounts ignored
Recent missed credit agreement payments ok
No brokers fees
Can be a 3rd charge loan
Ok to use for debt consolidation
8.2% APRC fixed
Pre-Decision In Principle Application Form:
Homeowner Loans From The UK's Best Lenders. Flexible Repayments. Sympathetic To Past Credit Issues.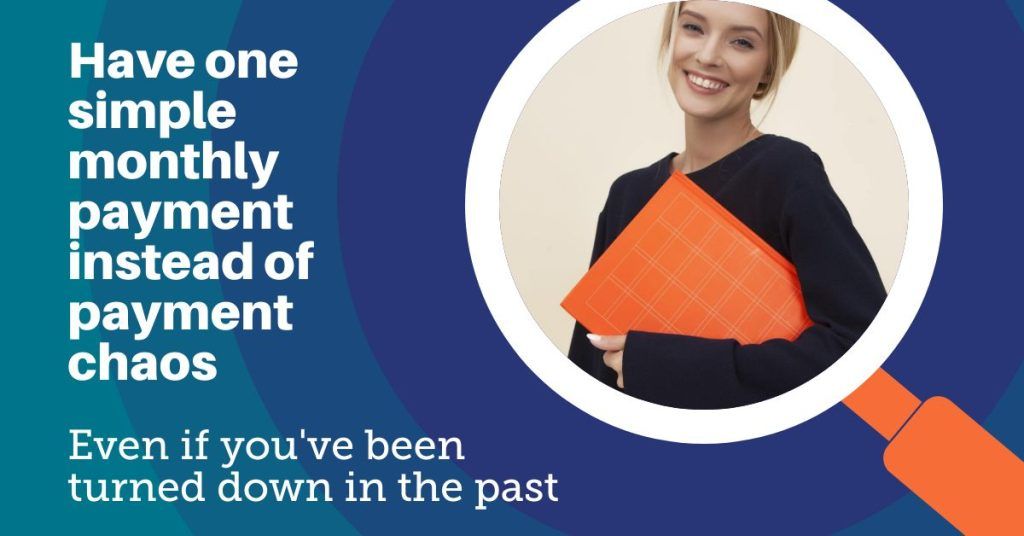 Low rate secured loans for bad credit offers
Some Benefits That Are Worth Considering:
"Special Lenders" Not Featured On The Comparison Engines With Great Terms
Match The Term Of The Loan To the Remaining Term Of Your Mortgage
Find a lender that will give you payment holidays when an unexpected expense appears
Great For Clearing Other Loans/Credit Cards/Existing Car Credit, so you have a better repayment schedule
Constantly updating our Unique Products for people with varied credit histories
High LTV With Some offers
Fixed, Tracker, Discounted and Variable rates for people with standard credit ratings
Keep Your Existing Mortgage With No Worries
Free, no-obligation enquiry with loan advisors with great customer service
Find out the APRC representative and the total amount payable, and it won't affect your credit
What's Meant By A Bad Credit Secured Loan?
For those with very bad credit, loans are hard to come by. Searching online on comparison sites will yield very little success; however, it can be beneficial as a starting point.
There are far too many variables, but the most important variable is that you need to use a specialist lender. Bad credit finance options are unavailable from mainstream banks and building societies on the high street. Those lenders are referred to as prime lenders meaning they cater to those with a reasonable credit history.
Successful applications all have to do with an in-depth knowledge of the lender's criteria. Some lenders are very fussy, and some are willing to overlook certain elements of people's current and past credit accounts.
A bad credit secured loan is a financial product for people that lenders see as having a lower credit score and requiring security. Your home is the security, which can be used to access finance for as much as £100,000 if required. All secured loans will be means-tested to ensure you can comfortably afford to repay the monthly payments even if the interest rates rise.
The interest rates are higher than standard mortgage products. Still, they are nowhere near as high as they would be on unsecured loans with bad credit because your home is used as collateral to reduce the level of risk to the lender, so they level the playing field.
Repayment periods can be longer on secured loans, running up to 30-years. However, shorter repayment terms are available so it would be possible to use a bad credit secured loan for a lower amount of finance if, for example, you've been rejected for a standard unsecured (personal) loan by using your home as security.
When your financial records show lenders that you've previously defaulted on any financial product, all lenders will scrutinise the application more thoroughly.
They need a way to minimise the risk of defaulting on the loan repayment, and the easiest way to do that is by using your property as security. It is rare to find any lender offering loans for bad credit, with no guarantor or security being required. Using your home is a surefire way to lower the risk level your credit files present to a lender.
Secured Loans-How to Make Sense Of It All
Once you know you need to use a subprime lender to access a loan for any amount, the next choice you need to make is whether to work directly with the lender or use a broker or advisory service to help you secure the finance you need.
To access secured loans for bad credit, direct lenders are companies who work exclusively with you and provide the finance. The alternative and often preferred method is to use a mortgage broker or advisory service. Finding your way around financial products is not an easy feat.
You will come across a variety of terms, often confusing. The 1st UK Money team's objective is to keep things as simple as possible for our customers.
We use our knowledge of the mortgage market and our understanding of each lender on our panel to find the right lender willing to accept the level of risk a potential customer presents. In our experience, most customers think their credit history is worse than lenders see as high-risk.
The Suitability Of Our Bad Credit Secured Loans
Whilst we have a high success rate in securing loans for our customers, we advise you to consider your options carefully because the finance is secured against your home.
It's a lower level of risk to lenders, but it's higher for you, the borrower. There is a real risk that if you run into financial trouble during the term of your loan, you will be putting your home at risk.
The longer you take the secured loan repayment terms, such as 25-30 years, the lower your monthly repayments will be. That said, the lower your monthly repayments are, the longer it'll take to repay in full, so a higher amount of interest will be charged over the term of the loan.
What can happen is when people with a bad credit rating find themselves unable to access a personal loan, or a debt consolidation loan, they'll try to get the same amount approved by a lender using their home as security, thus lowering the interest rate. This can work, making it a viable financing alternative for clearing personal debts such as high credit card balances, car repayments, and other personal debts that come with a high APR because of poor credit.
Because the loan is secured against your property, a secured loan for bad credit applicants will likely have a lower interest rate but higher overall interest charged if it's taken over a longer period. This is why the secured loan option can be suitable for multiple purposes.
The only thing you can't do with a secured loan is to use it for business purposes because that presents the lender with a real risk they won't take on due to not knowing what profits and, therefore, income, if any, the business would produce.
Acceptable Bad Credit Entries On Your Credit Files And Applying For A Loan
We will consider all circumstances and work with lenders to secure the finance you need. The most severe credit entry to have on your credit file is bankruptcy. Most lenders won't consider a secured loan for applicants who have declared bankruptcy in the last six months to 1-year. The longer it happened, the better chance of securing finance.
All other circumstances can be approved, provided your application is sent to the most appropriate lender. The more we know about your personal financial circumstances, the better a position our team will be in to know which subprime lending company would be the most likely to approve a secured homeowner loan based on your individual personal circumstances.
It could be that there have been minor defaults reported, or perhaps just one missed payment, even a missed mortgage payment, or perhaps there's not enough of a credit history for a lender to assess your risk level, such as if you've never taken out credit before.
Having no credit history can present the same problems as having bad credit entries on your credit files because it's impossible for lenders to risk assess your application. It is still possible to reduce the risk presented by increasing the deposit amount, thus lowering the LTV (Loan-to-Value) amount, such as borrowing £40,000 on a property worth £100,000 – 40% LTV.
While we consider all forms of bad credit entries, only a few specialist subprime lenders will cater to more extreme defaults such as bankruptcy and CCJs.
Is a Bad Credit Secured Loan Really the Best Option for You?
Homeowners with a bad credit history will be more likely to be approved on a secured loan than a personal loan. Still, it's not a decision to take lightly just to be approved.
An unsecured loan is the cheaper option in terms of the total amount of interest payable due to it being taken over shorter repayment terms.
Some Common Reasons for Taking Out a Secured Loan Include the following:
Repaying a loan over a longer period, such as 20 years instead of 7 years, lowers the monthly repayments. Pay it back at a slower, more affordable pace that suits you.
Being able to borrow more than you would be able to access using an unsecured loan. Typically, its amounts of over £25,000.
The eligibility criteria for secured loans are not as strict as for unsecured finance because security is offered to the lender.
The Burning Question – How Much?
Is there a Secured Loans Bad Credit Calculator to Work Out the Total Cost of a Loan?
Using any mortgage calculator online will only give you an average repayment cost. Interest rates are variable, and the total amount repayable reduces each year as the capital of the loan is reduced.
There is no way to know the total cost of a bad credit secured loan until you know the interest rate you're offered. There's no universally acceptable rate for subprime mortgages, as the interest rate you're offered will depend on the nature of adverse credit you're affected by.
The more severe the negative credit entry/entries are, the higher the interest will be. Likewise, with minor defaults, the interest rate you're quoted will reflect the lower level of risk involved.
Flexible proofs of income, including:
Pensions
State benefits
Investment income
Self-employed
Full and part-time employed
Lodgers rental income
Income from buy-to-let property rent
The equity you own in your home is yours. We help you use your home equity as security by arranging secured finance at the best interest rate we can help you secure. How you choose to use your equity once it's released is entirely up to you.
The tricky part is getting through the financing process without a glitch or any more damage to your credit report.
When you work with our team…
We ensure there is only a soft print on your credit files, meaning your credit score isn't affected.
You get our in-house expertise in the entire subprime mortgage market, ensuring you get the right deal for your circumstances.
We talk in plain terms, explain what we need from you and why and make the process as simple as possible with minimum hassle and no commitment.
Secured loan lenders in the 2023 marketplace – key other loan rate details
There are many second charge lenders in the market today that are willing to lend against the stable and secure UK property market.
In early 2023 alone, another four lenders approached 1st UK Money looking for business. Some are willing to lend at a high overall LTV; some lower-rate lenders are more conservative with their LTV.
Some lenders are willing to be less concerned about unsecured borrowing commitments, and some are keen to see affordability across all borrowers' credit commitments. To get a secured loan, we can study the loan providers and ensure the loan applications are done correctly over 5 years or longer.
To find some breathing space between credit card payments and other loan options, look for 2nd charge secured loans you are likely to be accepted for, with a repayment term you can afford or matched to your existing 1st charge mortgage. A poor credit homeowner loan will likely involve a credit check with at least one of the credit reference agencies and providing proof of your employment status.
Suppose you want to borrow a more considerable amount of money. In that case, that is traditionally a larger loan amount than you can get with unsecured personal loans or friend/family guarantor loans, a loan secured on your home could be the cheapest way. If your lender deals through a broker only, you may need a credit broker.
Credit checks are normal, and a higher interest rate is likely if your credit score is poor. You must keep up repayments on a debt secured on your home.
Homeowner loans direct lenders only
If you are looking to avoid a large broker's fee and want a lender to do all the work that the broker does, you are likely searching for direct homeowner loans. The problem with this is a good broker will know many lenders products very well and even know people that work in the underwriting team.
If you approach lenders directly, you might get a series of rejections from which an experienced broker would have protected you. Hard footprints in your credit file could make you look bad to the right lender.
The total amount payable on loans secured on your home is a good thing to consider. You should study the representative example and look at the important information from the lender, as there are many reasons you could not be getting the best homeowner loan rates.
Taking out a loan for large amounts of money at a higher rate for the luxury of a new kitchen or bathroom may prove unwise.
Secured loans for bad credit instant decision
An experienced broker can ask questions and place you accurately with the right lender that should accept you. So, if you are truthful about your circumstances and your means and can prove what you say, an instant decision in principle, should be achievable.
Finding a secured loans online decision may be a challenge, and the lenders want to see lots of information about your affordability.
UK Secured Loan Lender Reviews Where Adverse Credit Is accepted.
If you want to do your homework on individual lenders, you may want to read a Norton Finance Review, a United Trust Bank Review or some Pepper Home Loans Reviews. They all occupy slightly different parts of the secured loan market in terms of risk tolerance, loan to value criteria and speed of applications.
Some of the most trusted lenders for speedy completions are Masthaven Bank, Together, Paragon, Spring Loans and Precise Mortgages.
A Broker Not A Lender Could Be The Key?
1st UK Money is a broker, not a lender, and offers a service for people who want to borrow money with low monthly loan repayments. To get an adverse credit secured loan, sometimes you need to pay a lender fee or a broker fee, but it can be worth it for people looking at consolidating existing borrowing and saving money.
The loan amount depends on how much equity you have, your poor credit score, proof from your bank account, property value, and unsecured debt.
High street lenders will likely turn you down if a county court judgement shows on your credit record for a low amount. But some of the 1st UK Money lenders, including 1st Stop will help you compare loans from lenders that ignore missed payments on existing debts and give you great loan rates at a low overall cost.
Depending on your circumstances, missed repayments on other debts secured on your home are much more serious than other consumer credit payments or unsecured credit agreements.
If you have a higher credit score and very little other debt, your financial future is much better and cheaper as long as you don't miss payments.
You should spend time on your secured loan application, especially for debt consolidation, and be sure you can afford the payments considering the annual interest rate could go up. This will help you get a better rate and save money.
If you commit to a substantial loan term from a lender like Norton finance or a deal through a loans warehouse, you should ensure you get good debt advice, as the total amount paid can be massive.
If you are creditworthy enough and the loan amount fits, you could consider unsecured loans, as secured loans tend to be for larger amounts of money.
Bad Credit FAQs Relating To Home Owner Loans And Credit Ratings
Is the right secured loan the one with the lowest rate?
No, not necessarily. The monthly repayment may reflect other costs, including fees added to the loan. The loan rate is a good place to start. Evolution money has some good rates; if you manage your monthly repayments, you can improve your credit score. Evolution Money also has some options for payment holidays too.
Is a large monthly repayment a serious commitment?
Yes, it would be best if you considered the total repayments on the right loan. Sometimes if you have a lot of unsecured credit, you may be better off keeping the original debt. Be cautious of other types of consumer credit.
I only need a smaller £10,000 secured loan paid back over 10 years. Can you arrange this?
Secured loans with a term of 10 years are available in the United Kingdom. A secured loan is a credit facility that requires collateral, often your property, to secure the debt. If you default on the loan, the lender is legally entitled to seize the asset.
Numerous financial entities in the UK, ranging from prominent banks to niche lenders, offer secured loans that can be repaid over a decade or longer. The lender determines the borrowing limits, interest rates, and specific terms, which can vary according to your individual financial situation.
It's crucial to assess your financial capacity carefully before committing to a secured loan. Failing to meet the repayment obligations could lead to losing your home or other assets used as collateral.
Who is 1st UK Money? How do we help get loans for people with poor credit?
We are a credit broker, not a lender, with a registered office in Southwest London. We don't just offer home loans; we can offer exactly what you need for equity release and remortgages.
Many other lenders have a good representative APR with clearly shown maximum APR rates. If you have difficulty understanding some of the terminologies, you can ask a family member exactly what things like representative APR means.
You can contact 1st UK Money if you want a new loan or a higher LTV than you currently have. Suppose you have more equity since your last loan application. In that case, you might be able to get lower interest rates, especially if your current circumstances have improved and you may have acquired other assets.
Applying for a secured loan with long-run lower rates and longer terms
If you have less than perfect credit and are interested in improving your credit, you could find a loan that you can pay just after your payday to ensure the repayments are on time. Other factors that will give the perception of less risk to the lender are making a joint application and making sure you are on the electoral roll.
A secured loan with poor credit can have a much lower service cost than many other credit agreements.
Apply for a secured loan to steadily build your pay back history
Generally speaking, when you apply for a loan, most people get the paperwork ready and work out what they can afford monthly. You should look carefully at the main risk factors, including the maximum aprc, for example, when the discounted rate has timed out.
A lender will likely allow you to borrow money you can't pay back, but other kinds of credit may let you overextend yourself. Getting the right loan could save you money.
Can you get turned down for a secured loan?
Yes, usually because you have lied on your application, or you don't have enough income, or a lender has seen gambling or expensive haircuts on your bank statement. But as long as you get the right advice, your application should be accepted.
How quick can I get a secured loan?
You can have the money with you in as little as ten working days.
How do I find secured loans?
Your best option is to find a broker with access to all the lenders and not necessarily apply to just one direct lender.
Is it easier to get approved for a secured loan?
Yes, getting approved for a secured loan could be much easier than an unsecured personal loan, especially if you have a poor credit history.
Why might I need a bad credit secured loan?
Usually for debt consolidation, or maybe for purchasing another property, or maybe home improvements like a loft conversion or property extension.
What should I consider before taking out a secured loan with bad credit?
It would be best if you were sure you really needed the money and could afford to pay it back.
Can you get a secured loan with bad credit?
Yes, many lenders lend to people with bad credit, as long as you have no history of fraud and you don't lie on the application.
Is a secured loan right for me?
It could be yes, as it could save you a lot of money each month.
Are you able to borrow to get a loan for 25k ideal for larger amounts of cash?
The key issues with 25k loans are early repayment fees, the impact of mortgage arrears, the disappointing home valuation and the evidence of gambling on bank statements.
Are you able to get 2nd charge mortgage rates with low monthly repayments?
The key issues with second mortgage rates are variable base rate, the effect of CCJ's, the home valuers forced sale price and the insufficient personal income.
Are you able to borrow to get secured loans with a fixed interest rate with repayment over five years?
The main characteristics of a fixed rate 2nd charge loan are intolerant eligibility criteria, the effect of CCJs, the discounted home valuation and the evidence of a fraudulent application.
Are you able to get a homeowner loan no phone call for debt consolidation?
The main issues with secured loans no phone calls are intolerant eligibility criteria, the impact of CCJ's, the delays in the lenders valuation and the evidence of payday loans on bank statements.
Are you looking for homeowner secured loans for bad credit even with adverse credit?
The key features of bad credit loans homeowners are poor credit intolerance, the effect of CCJ's, disappointing property valuation and the evidence of gambling on bank statements.
Considering fast secured loans for bad credit UK without a second charge?
The main features of secured loans for poor credit are the score from the credit check, the impact of defaults, the 3rd party valuation of the home pledged as collateral and the evidence of payday loans on bank statements.