Consent To Let or Buy to Let Remortgage?
Have you been refused consent to let by your current mortgage lender?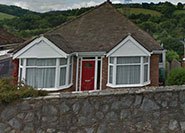 Have you googled your current mortgage lender and found out they are one of the ones that are unwilling to do consent to let or the terms are very poor?
Did you know your mortgage lender could look in your credit file any time they like, and if they see you living at another address you could be in trouble, even if you don't tell your lender you have moved?
Also, if your lender spots you have landlord buildings insurance instead of owner-occupier insurance that's another way you could be caught out bending the rules.
Legitimising your property rental with a buy to let mortgage could be a way to access an even more competitive rate, interest-only payments, releasing equity or getting a discounted rate term.
It could be an opportunity to manage the tax planning of your property.
Depending on the value of the property and the rent, you could consider holding your property in trust for your own property company so you can offset the mortgage interest payments.
1st UK have Buy to Let lenders not featured on the comparison sites including a new mortgage product that started 1st December 2020 with a 1.75% initial rate fixed for 5 years, with no application fee, no arrangement fee, no booking fee, no completion fee and no product fee. As of the 3rd of December 2020, the yield on the 5yr gilt is 0.017% (perceived risk-free interest rate). This is how lenders can offer 1.75% to buy to let landlords.
To find out more about low rate buy to let lending please complete the form below:
A report by the National Landlords Association asking landlords in the UK why they entered the private sector rental market found that nearly a quarter found themselves becoming a landlord by chance rather than by choice.
It's a by-effect of the previous unstable housing market, and there are still people in this situation today.
Unable to sell a home when they plan to move, the option is there to rent out a previous home to cover the mortgage repayments.
The findings from that report by the National Landlords Association reveal different circumstances that people found themselves leasing properties. Those were:
People who inherited a property (11%)
Those who acquired a property by chance such as moving in with a partner (5%)
People who found it difficult to sell their old properties (5%)
A further 3% was due to having to relocate due to work commitments, either moving elsewhere in the UK or overseas
Does that mean if you're finding it difficult to sell you can just rent your old property out?
No – because leasing a property requires you to obtain a commercial mortgage product, a Buy-to-Let mortgage.
However, it is possible to move into the rental sector temporarily, but you do have to go about things correctly.
Financial advice from an accountant or financial advisor would be advisable due to the tax implications. The rental income obtained from leasing your property is income and therefore subject to Personal Income Tax. If you're in employment, it's a second income, which can see you pushed into a higher tax band.
In addition to that though, with residential mortgages, such as the one currently on an old property after you've moved home will be subject to the main condition that it's your sole place of residence, or it's your second home.
If it's neither your main residence nor a second home that you use personally then you're likely to find that the mortgage provider for that property will state in the terms and conditions that it's subject to the property being your permanent place of residence.
When that changes, you are required as part of your mortgage agreement to notify the lender.
Instead of arranging a Buy to Let Mortgage, you can request your existing lender considers giving you Consent to Let.
Consent to Let is different from Buying to Let because it's primarily renting your home out through circumstantial changes and not a decision you took deliberately for the sole purpose of financial gain. Your main interest instead of income is one of covering the mortgage payments and that's something that's in your lenders best interest too.
Depending on your lender, they may stipulate that you need either
Consent to let
Consent to lease
Both of those terms mean the same thing. You cannot rent your home out without the prior approval of your mortgage lender.
Failing to notify your lender of an intent to let, and obtain the proper consent required, you could be liable for a higher interest rate and to back-date the payments that you would have been required to pay, in addition to other financial penalties.
Will I be approved for a Consent to Let?
In most cases, you will have your application approved by your current lender. However, it should be noted that lenders do not take it lightly when they feel a customer has obtained a residential mortgage with the knowledge that they intended to rent the property out later.
The reason for this is the interest rates on a buy to let mortgage are higher due to the increased risk to the lender because there's a third party involved in the payment of rent in order for the landlord to repay the mortgage.
Typically, for a residential mortgage product that's only been in place for less than six months, it will be viewed as suspect by the lender. The longer you've had your mortgage, the more likely it is the lender will be satisfied that you're interested in renting your property out due to a genuine change in your personal circumstances, and not that you've fabricated information on your original application to mask your intentions of renting.
Will I be able to keep my existing mortgage?
Chances are that you won't retain the same mortgage that's on an old property through consent to let. Most lenders will increase your interest rate by 1% to 2% and charge you an administration fee to change the terms and conditions of your mortgage to include their consent for you to rent the property out.
The approval for a Consent to Let and the terms the mortgage agreement will run for will be set out at the time consent is granted. In general, you'll find the approval is only valid for 12-months after which it can be reviewed and extended if required. If it is extended, it's unlikely that'll be for any longer than the next 12-months. This will give you a window of time to get the property sold and repay the mortgage.
However, if the property remains unsold after two years, you won't be able to extend the term offered for a third time. What will instead happen is you'll need to apply for a buy to let mortgage.
It's when that time comes around that you may want to continue leasing your property provided everything's went smoothly. That's when you can find that your lender changes direction due to the different lending criteria used for buy to let mortgages.
A lenders priority for assessing risk level is that you can afford the repayments. This will take into account your own affordability, and will need to cover for void periods when there are no tenants in the property, but also to cover for when there are tenants in the property who fail to pay their rent on time.
Between the time you're granted consent to let, to the time you need to remortgage the property, if you're subletting you cannot simply remortgage the property when there's tenants involved. The mortgage must move from a temporary consent to let mortgage, to a fully-fledged buy to let mortgage product for landlords and even if you're an accidental landlord, you still need to get the right type of finance in place.
Ignorance is no excuse for breaching the terms and conditions of a mortgage agreement with a lender. They don't take kindly to providing customers with residential mortgage products when the customer is renting and therefore subjecting the lender to a higher risk level than they're aware of.
The most important thing to do if you're ever in doubt about your mortgage terms is to consult your lender and let them know about changes to your personal circumstances that affect your home. The reason being, your mortgage approval is based on your circumstances at the time, so when those change, your lender will want the opportunity to assess the level of risk they're being exposed to.
Sometimes, they're fine with the changes, other times they may not be and you'll need to find a new lender that will be satisfied with your risk level.
It's always best to be upfront from the outset, rather than risk being stung with a back-dated demand for all higher interest payments due to having the wrong finance in place.
If you're subletting a property that has a residential mortgage product, as in you arranged the mortgage for a property that you'd be living in, you cannot rent it out without getting approval in the form of a Consent to Let/Lease from your lender.
Most will approve temporarily for up to two years, after which time, you'll be expected to have the property sold, or move from a residential mortgage to a commercial buy to let mortgage.