United Trust Bank Secured Loans Review
Discover whether UTB's loan rates are right for you. We never charge unfair fees – bad credit not an issue
Deals not featured on the comparison engines with great terms
Match the term of the finance to remaining term of your mortgage
Ideal for clearing other loans/credit cards/existing car credit
High loan-to-value (LTV)
Fixed, Tracker, Discounted and Variable options
Retain your existing mortgage with no worries
We always use soft footprint credit search that won't damage your credit rating
Compare United Trust Bank Secured Loans With Other Lenders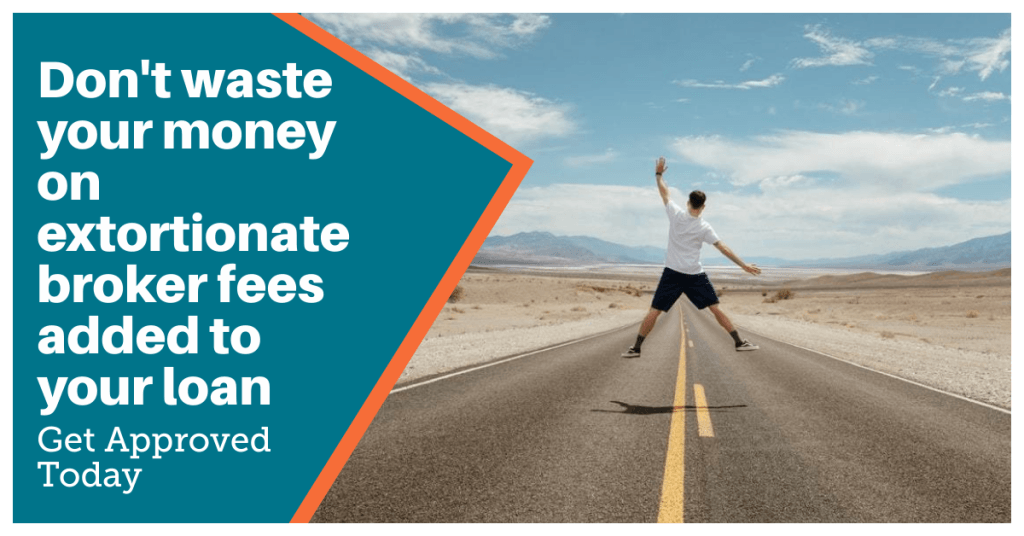 United Trust Bank Secured Loans Pre-Decision In Principle Application Form:
United Trust Bank secured loans: Sympathetic To Past Credit Issues: We Have Lenders That Accept Virtually All Types Of Credit. Prime, Light, & Adverse All Considered. Representative Example: "Total loan amount: £40,000.00 Variable Interest Rate – 4.9% per annum Term of Loan: 120 months Total charge for credit £15,740 Total amount repayable £55,740 7.20% APRC." ~ Source: UTBank.co.uk
Brokered Bad Credit Secured Loans With United Trust Bank
The United Trust Bank (UTB) was established in 1955 and has always been a specialised lender offering a variety of residential mortgage products. They were voted the Best Secured Loan Lender at the 2018 Mortgage Strategy Awards after only introducing this range in January 2016.
Part of UTB's success is down to their partner network as they do not offer any secured loans directly to consumers. They're a broker only lender preferring to work with a select panel of mortgage brokers able to deliver high-quality service to clients.
United Trust Bank provides the bespoke underwriting service suitable for a range of clients across the subprime, near-prime, and prime markets. All loan applications are assessed to make sure you can comfortably afford the total repayments including utility bills.
What the Funding Can Be Used For With United Trust Bank Secured Loans
There are very few restrictions on what you can do with the funds released by a United Trust Bank secured loan. Options include:
Paying for a new car
Property portfolio expansion, however, the loan must be secured on the applicant's primary residence, not a property with a BTL mortgage in place.
Pay for your children's tuition fees
Pay for a wedding
Or use the funds for debt consolidation, rolling all your regular monthly payments towards paying down debt into one manageable monthly repayment.
The Eligibility Criteria For Homeowner Loans
UTB will lend on a variety of property types, based on the valuation of the property. Automated and drive-by valuations are subject to a max LTV (loan to value) of 70%. A full valuation will be required for secured loans between 70% LTV and the maximum 80% LTV.
You must have lived in the mortgaged property for the previous six months and have a one-year mortgage history. It is possible to be approved with one missed mortgage payment within the past year.
Minimum earnings for the primary applicant are £15,000 for the secured loan application.
All employment types considered with flexible proof of incomes, so long as you can verify a regular income whether from employment, self-employment or a retirement income, can be used as evidenced income for the affordability assessment.
Additionally, Tax Credits and Child Benefit can be used as additional evidence of your financial situation.
Self-employed applicants will need two years accounts to apply for a united trust bank secured loan.
Employed applicants can use up to 50% of regular bonus payments and commissions paid by their employer. Overtime is classed as non-guaranteed income, and can't be used.
Minimum age of 18 years old.
Maximum age at the end of the loan term is 85-years of age.
Property value assessed with a free service
No lender fee even with a less than perfect credit history
Additional funds can be released over a longer period with a maximum apr provided
A fee could be charged for missed repayments and could add to an existing bad credit rating
An overall representative example will be provided
Secured loans for bad credit score are ideal for home improvements
Credit Criteria For Bad Credit Second Mortgages
There is no minimum credit score used for acceptance criteria – an open minded secured loan with bad credit record.
Mortgage arrears are limited to one in the past twelve months, provided it's not within the previous three months at the time of application; therefore, your existing mortgage can't be in default status.
Current active arrears on unsecured debts is restricted to one account including unsecured loans and credit cards.
CCJs and defaults are considered up to a maximum of 5 CCJs whether satisfied or unsatisfied, however; these exclude accounts with balances under £300 and those that are over two-years-old up to a combined maximum of £5,000.
Applicants with a recent bankruptcy status won't be eligible to borrow money.
Debt Management Plans may be considered, subject to affordability assessment.
United Trust Bank secured loans Terms and Repayment Options For People With a Poor Credit Score
Borrow from £10,000 to £250,000 at an affordable annual interest rate
Larger amounts of money loaned typically more than an unsecured loan
A simple application process designed specifically for single and joint application cases
Variable interest rate or fixed rate similar to high street lenders
Affordable monthly repayments without a higher credit score
Capital plus interest repayment terms – no option for interest only with their homeowner loan options
Repay between 3-years up to a maximum of 25-years to help consolidate existing debts
For homeowners with their mortgage repaid, a mini-mortgage can be taken out as a second charge loan without remortgaging your property.
Suitable for property investors, however; the secured loan must be secured on your main residential property, not a BTL mortgage.
No early redemption fee with the ability to overpay an unlimited amount. There is a minimum overpayment amount of £100.00 per payment.
Loan completion subject to a £100 Land Registry Discharge Fee.
Interest rates on tracker mortgages (2nd charge) start at the current BoE (Bank of England) rate then +3.4% for prime borrowers, near prime rates from BoE +5.25% for near prime and BoE +7.15% subprime rates.
Final Thoughts Overall For People With Poor Credit History
The United Trust bank's bad credit history second mortgages offer a flexible approach to releasing equity from your home without affecting your primary mortgage while turning a blind eye to a past county court judgement.
It's suitable for debt consolidation and for retired homeowners to access some of the equity in their home at more affordable borrowing rates, without releasing the full equity of their home.
The only thing required is evidence of regular income and to have the loan paid in its entirety by the time you reach 85 years of age.
If you get a secured loan the loan repayments are often lower as you can have a longer repayment term. You can improve your credit score by making the loan repayments on time.
It will help you if you are on the electoral roll, you have a family member on the joint application that can help with affordability checks.
Find out how much you could borrow and for how much by contacting us today!
Is United trust bank a safe choice for a bad credit secured loan?
Yes, because they don't want to lend you the money you can't afford to pay back! It's likely you will only get a United Trust Bank Secured Loan if they believe you can sustain it for the entire term. Your personal circumstances have to fit but your financial history and missed payments are not so important.
This is the United Trust Bank main home page in the UK utbank.co.uk
If I have unsecured credit and other unsecured debt do I have to pay it back with the bad credit secured loan?
Yes, if you have a personal loan, unsecured loan, car finance, or any other consumer credit financial products in your credit report you should pay them off then you can comfortably afford the repayments at the aprc representative given to you.
Poor credit histories are more common now after the covid 19 lockdowns this is why a specific credit score should not ruin your financial future. It's your current circumstances, not past credit problems that are more relevant.
Applying for secured loans for people with bad credit – where do I start?
Secured loans tend to be for up to 30 years with a clear total amount payable. You access the lower interest rates as you pledge your home. They are a serious commitment and depend on how much equity you have in your own home.
1st UK Money is a broker, not a lender.
Related Pages You Might Like