Remortgage Market Sees Best Performance In A Decade!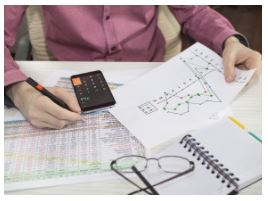 It's that time of year when January's past, people are settled in and we can finally take a bit of a breather to take stock of what's happened so far in 2018.
A lot has happened. A lot is happening. A lot is going to happen.
Anyone with a mortgage will know about November's interest rate increase. Marginal, but nonetheless, it was a market shaker.
It spurned tens of thousands of homeowners into action, to now have locked in some of the best deals there's been for years.
Remortgage approvals have seen their highest numbers in a decade. The Bank of England are reporting the total remortgage market worth sits at £7.3 billion. That's a 15.9% increase from 2016.
Was the Interest Rate Hike All that Influential?
A 0.25% rate increase is hardly monumental news. What is though is that another two such increases in the next three years are likely to happen. Most of those who made the choice to remortgage now, have opted for a longer-term fixed rate with the 5-year fixed term proving the most popular.
The Easiest Way To Your Remortgage
The boom in remortgages is driven by inflation. Last year saw a rise of 3.1% added to the cost of living. Cash was being stretched and with an interest rate increase pre-festive season on the horizon, homeowners began checking their finances and looking at ways to cut costs. The banks and mortgage providers didn't half deliver.
The biggest winners of the low rates on fixed-term deals were those already on a standard variable rate. According to Moneyfacts.co.uk, the highest SVR was 6.08%. An astonishing rate for anyone, in particular those with over 50% equity in their home. With that amount of equity, it was possible to get rates under 2%. Even without a 50% ownership, the average rate is 2.35% on a two-year fixed-term remortgage.
The Unlucky Losers in All of This
Buy to Let remortgage finance is still taking a pounding. That market has stagnated, but then again, it was expected. Landlords have faced a barrage of tax changes and legislative issues since the start of 2017. UK Finance is anticipating the Buy-to-Let residential mortgage market will remain stagnant for the next couple of years.
For those who already have Buy-to-Let finance, the really bad news is there's a sharp increase in the number of defaults. That's up 20% from November in comparison to the number of defaults this time last year. That's for significant defaults of 10% or more. A total of 1,200 properties faced significant defaults in the last quarter.
The property prices in London, in particular, are causing some serious problems for property owners who took repayment only mortgages in the '90s. Since then, property prices have fluctuated massively leaving property owners in difficulty trying to sell for a price that will clear the amount they owe.
The Low Rates May Just be About Over Though
The massive cuts to interest rates were not the banks deciding to be kind. The majority of loans secured through banks and building societies have been funded by the Bank of England. When the base rate drops, so too does the cost to banks as they're able to borrow from the Bank of England (BoE) at more favourable rates.
The Term Funding Scheme was designed by the BoE to get people borrowing again and stimulate market growth. Over £100 billion was made available to banks to get lower interest funding moving. That Scheme will come to an end on the 28th February.
There's no telling what will happen in March, however, the speculation is that there will be increases. Whether it's March or further into 2018, we'll have to wait and see.
What we can predict is the interest rates won't be this low for very much longer. Banks are in the game for the money. When overheads rise, expect the market rates to follow suit shortly after.
With the Term Funding Scheme coming to an end, and the BoE stating that there may be another rate increase by the Spring, it's impossible to imagine the remortgage rates remaining as low as they have been. Especially in the few months from November.
The Consumer Market Shows Signs Already of Bouncing Back
Nationwide withdrew free legal fees last year for existing customers remortgaging. Just last week they announced the return of free legal conveyancing or a cashback offer of £500, which is £250 more than was on offer previously.
There is a kink in the chain though as it's not the same service as it was before. That's a good thing. The firm's legal services used to be provided by LMS, which there have been reports trickling through the broker community that they weren't able to cope with the demands. Instead of one outsourcing firm, Nationwide has chosen to use a half dozen legal conveyancing firms this time around.
It appears though that they have their eyes set on the London housing market rather than remortgaging. First-time buyers predominantly as the building society also announced a higher loan rate for first-time buyers of 95% LTV for up to £350,000 property valuations, which is £100,000 more than previously.
It's hardly surprising though that they would up the loan amount that can be borrowed given the house prices and the amount of money going from London property owners straight to the banks and building societies with interest. These figures explain why the rates can be lowered so much.
There are some new lenders offering secured loans for bad credit appearing in 2022, and rumours of some of the relaxation of affordability calculations for secured loan products as many believe they are too strict.
Check the figures for the past quarter from trade body UK Finance:
The London remortgage market worth: £4.49 billion
In Scotland, £980 million of remortgages were secured
Wales had £560 million in remortgages
And Northern Ireland £220 million
Just for October alone, the Bank of England reported there were 51,593 approvals for remortgages including those with adverse credit. That's a 7% increase making it the largest number of approvals since 2008. A significant milestone for the housing markets around the country. Not one region around Britain saw a decline in approval rates or a downturn in remortgage applications.
The move by the BoE to increase the rate by 0.25% in November gave the market a running start. Homeowners welcomed the move and locked in some of the best deals that have been around in a long-time, with the five-year fixed deal proving to be homeowners' choice.
What happens in the next quarter is anyone's guess, but a good one is that the low-interest rates won't be around much longer after the 28th of February.