Advice For Buying A Leasehold Property
When you buy a property in the UK, you need to know what you're buying. As it turns out, you can't trust the people you're supposed to be able to count on to have your back. Something to be aware of with property purchases, in particular new build homes is that there can be a conflict of interest.
Always get your legal advice from an independent conveyancing solicitor and never from a nominated solicitor of any home builder or property developer.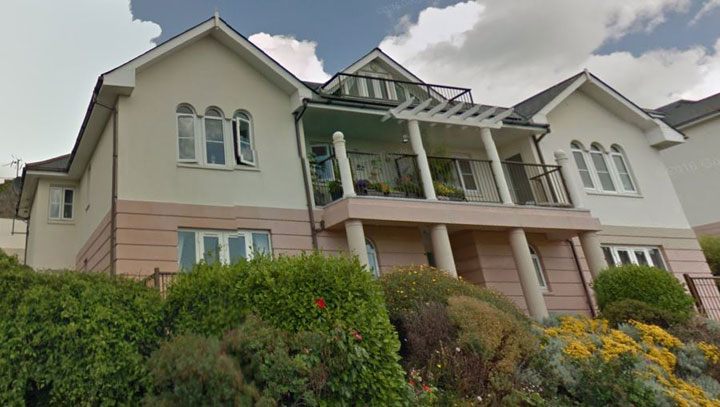 Taylor Wimpey Leasehold Extortion Scandal
Last year, the Guardian reported one case in Ellesmere Port, Cheshire, which saw a homeowner stung with a £32,000 purchase fee to buy the freehold because the property development firm had arranged the leasehold house on 999-years terms that was later sold on to E & J Estates, whose new price was £32,000 to purchase the freehold. Without coughing the cash up, it raises problems when you try to sell the property.
Another home buyer thought he'd grabbed a bargain by snatching up a four-bedroom property for just £122,000, but again in true Taylor Wimpey fashion, the freehold was arranged on a 999-year leasehold terms and sold to E & J Estates.
If it's not clear yet what's happening, "the company's strategy [is] to sell the freeholds to investment companies". Clearly one where there's already a buyer lined up, which is why the homes are cheaper upfront, but pricier further down the line.
Buyer Beware!
Worse than that is that when they sell the new build properties to home buyers, the development firm were providing up to £4,000 of legal expenses to go towards conveyancing costs, but only with a nominated solicitor. That's a clear conflict of interest and should never happen.
Justin Madders, a Labour MP, had this to say to the Telegraph…
"They have pursued a business strategy that was far from transparent and has left countless people in a less secure position than they thought they would be in,"
Reforms are needed, but it's not happening.
Buying a leasehold house: Problems will follow
Leaseholds have their place in property management, but not for houses and bungalows. There should be a clear need for one to be in place. When a property developer buys the land to build on, they should be accountable for their actions pertaining to how they sell the property and the ground they build on.
Currently, they can build and do one of two things:
Sell you the property and the land as a freehold property
Sell you the home with full ownership and charge a rent for the ground they built it on. That's your ground rent and that is what's happening with leaseholds.
There's no reason for leasehold houses, other than for property maintenance for which there's a clear-cut need for it only with flats as everyone needs to chip in for the maintenance of the block, rather than just the top flat owners being left to pay for the roof repairs.
Some buildings that are managed by Trusts such as heritage sites do need to use leaseholds to ensure there's a high standard of maintenance done to keep the property in good shape. New build houses though, not the case.
Campaigners want reform to leaseholds to ensure home builders can prove there's a need to sell a home with one rather than just using it as a business strategy to increase profits. With legislations being murky on the issue, there's no transparency.
Furthermore, there's the issue of conflicts of interest. It's not just the conveyancing solicitors that can be at risk of this. There' the issue of where any contracts are awarded. A freeholder (landlord for the land a leasehold property is on), has the power to award contracts to any contractor of their choosing, subject to consultation. Anything over the value of £250 per homeowner that would need paid requires a consult with the leaseholders before it's approved.
In some cases, that doesn't happen, other times it does. What can happen though is property investment firms can have separate companies formed for property maintenance contracts, and that's' the companies awarded the jobs. The ones the investment firms are invested in. That gives them more than one way to maximise their profits from a leasehold property because leaseholders are then at the mercy of not just the fees, but the price they are charged for work to be done on the property.Without transparency, there are dodgy dealings.
2017 The Worst Year for Leaseholders
The UKs leading expert on leaseholds, Louie Burns of Leasehold Solutions had this to say about the current leasehold situation…
"It is no exaggeration to say that 2016 was the worst year to be a leaseholder in recent times. From increasing the costs of seeking a resolution through the courts, to a seismic decision on how the value of leasehold extensions are calculated, to a new ruling that affects leaseholders' right to manage their block, power has been steadily concentrated with already powerful freeholders, to the detriment of leaseholders.
"I'm afraid this trend looks set to continue during 2017, perpetuating the many injustices and inequalities of the UK's feudal and outdated leasehold system."
This is in regards to the valuation for buying the freehold of a leasehold house or flat. Freeholds are valued as investments and until that changes, any reform will always favour the investor, leaving leaseholders at their mercy.
There simply isn't enough being done to change how leaseholds are valued and managed.
I'm Thinking of Buying the Freehold of my House, how do I do that?
There are two ways you can buy the freehold to a house. The first is to ask the freeholder. They will either be open to negotiation or they'll flat out refuse. Since these are investors, they can be tricky to have informal discussions with, so you may need to take the formal approach with them. In England and Wales, you have the right to buy your freehold, regardless if it's been sold to another management firm. It's only a question of price.
Lease-Advice.org has a downloadable informal letter you can use to start the ball rolling, and if you need to get expert legal advice about the process, they also have a directory of Leasehold Practitioners.
You will need to get legal advice for a freehold valuation from a leasehold practitioner.
Freehold purchase solicitors' fees can be expensive, sometimes in the region of £2,500 and they can tell you about any applicable freehold valuation fees you can expect, as well the additional costs that buying a freehold can incur.
While the leasehold is in place on a house, it can have a detrimental impact on your properties worth, mainly because it can make it difficult and sometimes next to impossible to get it sold if you want to move. With flats, it's different as there needs to a management process to maintain the building, but it's advised that the leasehold on a flat shouldn't go below 83 years. The less time is on the leasehold, the more difficult the selling process is.
Leaseholds have their place in flats as there is a clear need. As there is reform set to take place, the current climate isn't looking good for freehold houses, and that can take an impact on house value when it's under a leasehold agreement. That's also something that lenders will take into account during the application because the cost of buying the freehold from the owners can be in the tens of thousands, unless there's strict rules brought in by the government to legislate how property investment firms deal with leasehold sales.
For those planning to buy any new build property, be sure to check the terms for any leasehold arrangements as they can be sold at any time, so what you're told you can buy it for (usually £5,000) isn't the case once the freehold has been sold onto an investment firm. After that happens, the new freehold owner can charge what they like.
In addition, when you're buying any home, hire your own independent conveyancing solicitor and do not take any deals that stipulate the offer to be valid with only the sellers' nominated legal advisor. They will get you a cheaper deal, sometimes free conveyancing. A sad state of our economy is loyalty has a price tag. It goes to the person paying the bill.
Related Reading:
Do secured loan lenders discriminate against leasehold property titles?
If you ask, can you get a homeowner loan with bad credit if I have a leasehold home? You can get a secured loan on a leasehold property, but some lenders on occasion, can "haircut" the property's valuation.
Are you searching for 25k loans regardless of your credit record?
The key features of loans for 25k are intolerant eligibility criteria, the effect of credit card payment arrears, the disappointing home valuation and the evidence of gambling on bank statements.
Considering a fast 2nd mortgage rate to pay for debt consolidation?
The main characteristics of 2nd charge mortgage rates are long loan term, the effect of a default notice, the 3rd party valuation of the home pledged as collateral and the evidence of too many credit applications.
Are you able to borrow for fixed rate homeowner loans without an early repayment charge?
The main characteristics of fixed rate secured loans is early repayment fees, the impact of loan arrears, the delays in the lenders valuation and the evidence of a fraudulent application.
Are you considering secured loans no phone call, regardless of your credit status?
The main features of a secured loan no phone call are bad credit intolerance, the impact of CCJs, the discounted home valuation and the borrower not on electoral register.
Are you considering an application for homeowner secured loans for bad credit without a second charge on your home?
The main characteristics of homeowner bad credit loans are inflexible eligibility criteria, the effect of defaults, the delays in the lenders valuation and the evidence of too many credit applications.
Are you able to borrow for secured loans for poor credit to repay my logbook loans?
The key characteristics of bad credit loans with security are the score from the credit report, the effect of default notices, the delays in the property valuation and the evidence of payday loans on bank statements.