Remortgage With A DMP Debt Management Plan – Best Rates 2022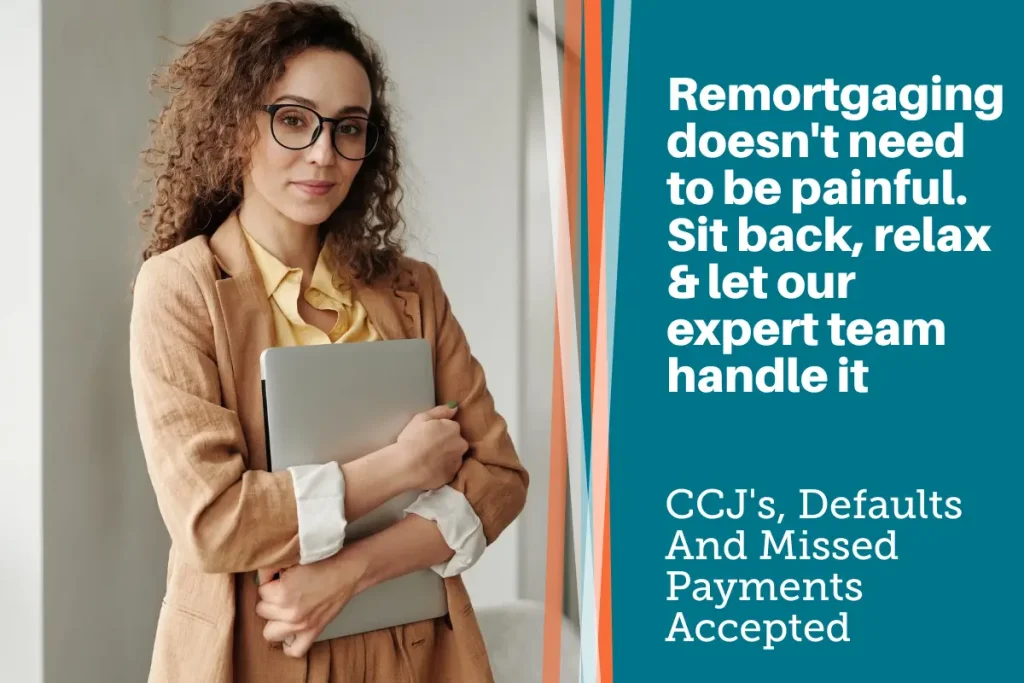 Remortgages For People With An Active DMP. We can save you time and money and work with ​DMP mortgage lenders who want to assist you.
Can You Get A Remortgage After A Debt Management Plan Or While On An Active DMP?
Debt Management Plans (DMP) can be a good solution to your debt problems. Unlike IVAs (Individual Voluntary Arrangements) a Debt Management Plan is not legally binding. Therefore, legal action can still be taken by creditors to recover the debts owed. With an IVA, those are legally binding.
That being said, when it comes to accessing finance, you might find it a bit of a challenge. High-street lenders can be quite uncooperative if you are in an IVA or DMP. Getting a remortgage with a dmp is one of our specialities, so please feel free to contact us for a no-risk, no-obligation quote today.
Need to remortgage while in or after a DMP? We can help
Some 1st UK Money panel lenders have a fair tolerance of previous mortgage arrears
Interest-Only remortgages with affordable payment plans
Small valuation fees of around £270
1st UK Money have lenders not available on the "far from impartial" comparison websites
Pre-Decision In Principle Application Form:
Our Semi-Exclusive Lenders:
Lender 1: 2.44% APRC fixed for 3 years with Loan To Value of 85%
Lender 2: 2.17% APRC fixed for 5 years with Loan To Value of 75%
Lender 3: 1.92% APRC fixed for 5 years with Loan To Value of 70%
Why Consider Re-mortgaging On A DMP?
With Debt Management Plans, the quicker they are paid off, the sooner you can get back to some sort of normality with your credit. Any adverse credit within six years on your credit file affects your lending abilities. Therefore, you are best to have a settled Debt Management Plan, rather than one that's still active.
The sooner you can repay your debts, the sooner you'll get more favourable treatment and after six years, it's not too much of a concern to lenders, provided there's nothing else happens like missed payments, CCJs, defaults, and especially late mortgage payments. The older reports become on your credit file, the less weight is given to them. And after six years, they are removed anyway.
Ideally, when you have a DMP in place and own a decent percentage of your home, you should be able to access some of the equity from your home. Then use the excess to clear your Debt Management Plan and perhaps even lower your monthly expenditure. In essence, you'd be using a remortgage to release equity, and consolidate all your existing debts into a mortgage product.
It comes with risks!
As with any loan secured on your property, especially mortgage products, your home is at risk if you don't or can't make the repayments. And the weight of missed payments towards mortgage products on your credit file is heavy. Miss them, or default in any way and you will severely damage your credit rating, making it near impossible to obtain finance in the future.
The decision to re-mortgage is not to be taken lightly. You will need expert financial advice and access to a whole of the market mortgage broker so you can get access to the specialist lenders who deal with adverse credit mortgage products. You can always ask your current lender about re-mortgaging but with an active DMP, don't hold out much hope.
Recommended reading to get you up to speed: Money.co.uk – 5 things you need to know before you remortgage
Are There Alternatives To Remortgaging?
Yes! If you have a poor credit history and you need to release equity you may be much better off with a bad credit secured loan.
​What You Need To Know About LTV
LTV stands for Loan-to-Value. It's expressed as a percentage. You'll likely have encountered this when you first took out your mortgage as there are few lenders that will provide 100% LTV, meaning they'll finance the entire value of your property. The majority won't.
The majority of mortgages are 95% LTV. When you have adverse credit, that LTV is reduced to offset some of the risks to lenders. Instead of 95% LTV, you'll find you can't access that level of finance when you have a poor credit history and it'll be closer to 50% to 75% LTV on re-mortgage deals.
In practice, that means you need to own a good percentage of your home. Your ownership of your home is what your house valuation is minus the outstanding mortgage amount.
As a working example, if your house is worth £250,000 and your mortgage is £50,000, the LTV is 20% because that's what the financer owns and you own the other 80% that you've already paid towards your mortgage.
If on the other hand, you were working with a lender offering a 60% LTV, using the same £250,000 valuation for your property, then you'd be able to get £150,000 for a DMP re-mortgage.
The excess of what you owe and what you release as equity is money you can use to pay down or settle your DMP if you have enough equity in your home to cover that.
The other thing you need to consider is the weight of your Debt Management Plan as it will affect your remortgage with a dmp affordability test.
You must be able to meet affordability criteria to be considered for any mortgage product, which does mean that if you have high monthly premiums going towards a DMP, it's going to reduce the amount you can repay to your mortgage product. The heavier debts you have accumulated and consolidated into a DMP, the less likely it is to access decent deals for re-mortgaging.
How does your credit file shape up?
In general, when you're dealing with specialist mortgage brokers, they do accept that bad credit is unavoidable and as such there are generally accepted filings that can still be dealt with.
…borrowers with an active DMP can have:
Some late payments (max 3 months late usually)
Some defaults (max 2 registered in the last 2 years, any number older than this)
Some CCJs (max 2 registered in the last 2 years, any number older than this)"
Anything more serious than those listed above will decrease your chances of being accepted. Also – if you have serious penalties such as IVAs, repossession or bankruptcy and then an active DMP on top of those, you can expect limited options.
Therefore, since Debt Management Plans are not legally binding, meaning that legal action can still be taken whilst your plan is still active, it's best to get out of it as soon as you can before it escalates to an IVA or another penalty that will cripple your credit file. The sooner you can release equity, pay down or settle your DMP, the faster you'll be able to get your finances back on track and secure a remortgage with a dmp.
Other Remortgage-Related Pages: