Prepare For A Mortgage Application Guide 2022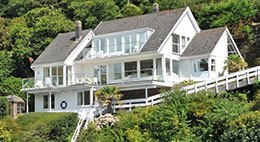 Getting a mortgage approved can be challenging. For applicants with bad credit, there's even more challenges. To make the process less stressful, take the time to prepare yourself for the steps that'll need doing once you start the ball rolling.
The key lies in knowing in advance what lenders want to see.
Every lender is different and there are mortgage options for almost all circumstances, with the only requirements being that you're a UK citizen, and you can afford the repayments, and most of the time, prove you can afford the deposit too.
To help make your mortgage application process as smooth as possible, the information below provides some insight into what you can do in preparation for your application.
5 Preparation Steps for a Successful Mortgage Application
Get a hold of your credit reports
Before you apply for any finance, it's imperative you know what lenders are going to be presented with when they check your financial history. This should be done well in advance of applying for any mortgage, preferably a minimum of 14 weeks before to give you plenty of time to review what's recorded on your credit reports.
Credit Reporting Agencies usually update records every 4 to 6 weeks, which is when incorrect information can be rectified. However, if you're challenging an entry with a view to remove it, it will take longer. What you can do in the meantime is contact the Credit Reference Agency to have a Notice of Correction added. By doing this lenders will see your note about the entry, and take that into consideration for your application.
Once you have your credit reports, we have published a few resources that are worth checking out.
Those are:
Credit Repair Guide | Notice of Correction Advice | IVA and Trust Deeds Credit Advice
Scrutinise your budget to be sure you've accounted for all costs
When assessing your own financials, there's more to consider than passing the affordability assessment to access mortgage finance. There's upfront costs, some of which you can add to your home loan, whereas other fees will need paid at the outset. In situations when you're stretching your budget to increase your deposit amount, as is required with most bad credit mortgages, the upfront fees can leave you with less of a deposit than you may have accounted for.
Some of the costs associated with mortgage application processes can include:
Admin charges
Mortgage arrangement fees
Booking fees
Mortgage broker fees
Any applicable early repayment fees to exit an existing mortgage
Legal fees
Valuation fees
There will also be additional post-sale fees that you should consider too. It could be buildings insurance, and in the case of moving home, it'd be a good idea to budget for the cost of moving, for example transport, packaging materials, fuel costs if you're moving further away etc.
What can you really afford as a deposit?
Bad credit remortgages & mortgages typically require a higher deposit amount, however, that's not always the case. The more of a deposit you can offer, the more mortgage choices you have. The majority of lenders offering mortgages to those with damaged credit ratings typically require a 15% deposit. Mainstream lenders often ask for a 5% deposit but require a really strong credit history with no negative entries. The worse your credit reports are, the more of a deposit you'll need.
The other thing to consider is the type of mortgage you're applying for. The loan to value (LTV) ratios can often be 85%, which would require you to have a 15% deposit amount. If, however, you're trying to access a buy to let mortgage with bad credit, you will usually need to offer a higher deposit, sometimes at 50% of the property price.
When considering what you can afford to pay as a deposit, always factor in the associated costs that need paid upfront and if there are any fees that you plan to add on to the amount you're borrowing; remember that those will affect the total amount you can borrow. As an example, if you need to pay a 1% exit fee on an existing mortgage to release equity from your home through a remortgage that could add on thousands to the amount you're borrowing.
Organise all the documents you will need
When applying for any finance, there's always paperwork required. The Money Advice Service has a checklist of the basic documents you'll need. You can run through that to make sure you have all the required documents ready before applying.
An easy way to know what documents you'll need for a mortgage application is to think in terms of what you need to prove.
There are three things you need to prove, which are:
Your identity
Your income
Your expenses and debts
If you're an employee, you will need to provide copies of your bank statements usually going back three months. If you're including bonus payments above your regular salary in your income, you'll likely be asked to provide a P60 in addition to payslips.
For self-employed mortgage applications, the account history is best to go back at least 12-months. If you're still in your first trading year, there are some lenders that will consider your circumstances, but you will need to prove your income using all the financial records you have.
Another thing to consider for documentation is any agreed Debt Management Plans you have that are active. For any debts that are being managed, creditors will likely want to see the documents detailing the total amounts that are being managed on any Debt Management Plans.
Do due diligence early to find a really good mortgage broker
With poor credit, the option to work with the main banks isn't viable. They can only advise you on the mortgage products that the bank you speak with has available. They can't advise on all mortgage products from any other lender. The same applies to mortgage brokers. Some are whole of market, some work only with a select group of partners and others could be restricted to working with only a few lenders.
You also need to consider the fee the broker charges. If there is no fee payable by you, then the broker will be paid by the lender, which often means they don't have access to direct offers that are publicly accessible by dealing direct with the lender.
Related Reading: