Equity Release For Buying A Second Home Or Holiday Property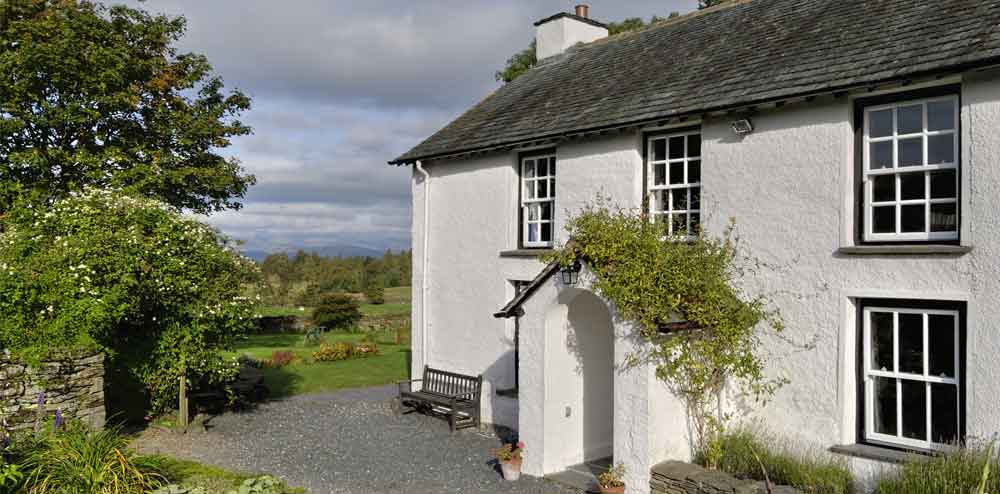 Equity Release Deals For Prospective Second Home Owners
Drawdown Equity Release Plans
Provide you with an overall flexible cash facility. An initial lump sum is taken and the remaining cash is then drawn down as & when required. The benefit is that interest is only charged on cash withdrawn.
Lump Sum Equity Release Plans
Lump sum equity release schemes provide a one stop cash withdrawal. They are best for people who know they will require one withdrawal. After a length of time, certain plans can be reviewed for a top-up depending on the criteria.
Please Enter Your Requirements Below:
Lets Get Started: Equity Release For A Second Home
Homeownership has fallen in recent years; however, one market that is rising in popularity is the second home market. 3.4 million Brits (10% of UK homeowners) have a second home that either remains empty and kept as part of an investment portfolio or is used as a holiday home.
The latter of which is the more common use. People like to have a place they can go to away from home, experience new ventures, meet new people and even spend more time in the sun by having a second home overseas. Financing a second home is what most find challenging. It is something you can use your existing property wealth tied up in your main residence to help you raise the capital needed to buy a second home.
Using Equity Release for a Second Home
With equity release, you can take a proportion of your property wealth and use the cash as you please. Equity release plans are open to all homeowners over the age of 55 who own 100% equity in their main residence that's worth at least £70,000. If you still have a small mortgage on your property, the cash released would first need to be used to repay an existing mortgage to bring your equity to 100% homeownership.
Plan providers extend a loan based on a percentage of your current property valuation. For those who invested in their property decades back before the surge in house prices, you can find your property value has increased in value especially if your home is located in the South of England or London, where house prices have risen the sharpest. Equity release is a finance method you may be suited to that lets you afford to finance a second home by using the cash tied up in your main residence. The money released has no restrictions on how you spend it, making it ideal for those interested in buying a second home either in the UK or overseas.
How Much Can You Borrow?
The amount of money you can access through equity release is based on your property value and your age at the time of application. In the case of joint applications, it will be based on the age of the youngest applicant. Aged 55, lenders tend to approve up to 19% LTV (Loan to Value), with the LTV increasing incrementally with age.
The more your house is worth, the more capital you can raise. Older applicants can access higher amounts of their property wealth. Some will have upper age limits, but these are far higher than traditional lenders – often having an upper age limit of 85 and 95 years of age, at which point a significant amount of property wealth can be released.
Why Equity Release Holiday Home Finance Has Risen In Popularity
Traditional financing for those over the age of 55 is getting more difficult to obtain. Lenders are required to ensure you can meet the monthly repayments on a mortgage or remortgage. Most will have upper age limits that a traditional mortgage or remortgage would need to be repaid by. When you're borrowing on loan terms that go beyond the retirement age of 66 years of age, there's a need to ensure you have enough income in retirement to meet the affordability assessment criteria. This is to ensure that once you retire, you can still afford the monthly loan repayments based on your retirement income, which can be lower than your current salary.
As such, mainstream lenders are more restrictive on lending to those extending the duration of the loan repayment into retirement.
More people aged over 55 are realising the benefits of using lifetime mortgages that don't require meeting the affordability criteria of traditional mortgages that let them borrow from their property wealth and find a variety of flexible repayment terms available that haven't been in the past.
Traditionally, equity release accrued interest on the loan for the rest of your life. As demand has risen by homeowners for this type of finance, more lenders have entered the market which has driven competitive rates in interest and opened up more flexible borrowing options that don't involve incurring maximum interest using interest roll-up.
Flexible Lending with Reputable Finance Firms Providing Equity Release
The product offerings have altered to now include a range of lifetime mortgages, each having varying degrees of flexibility, allowing homeowners more control over the borrowing cost. A traditional lifetime mortgage pays out a lump sum, or you can use drawdown to leave some of your property wealth on reserve to tap into as and when you need it. This is a good option for some people who need to keep some of their wealth on reserve for care in their senior years should the need arise.
The interest that's applied to lifetime mortgages is only applied to the cash released. If you can't afford to make any monthly repayments, the interest just rolls up until your home is sold and the loan repaid. Provided you use an equity release plan provider who is a member of the Equity Release Council, you'll benefit from a no-negative equity guarantee ensuring your estate never owes more than the lender gets from the sale of your property. Put simply; there's a guarantee that your loved ones won't inherit debt from a lifetime mortgage you take out.
For those with some surplus income to afford to pay interest on the loan, there are flexible lifetime mortgages and interest-only lifetime mortgage plans that let you repay some or all of the interest while you can afford it. If you begin to struggle to make the payments, you can revert the loan to interest roll-up at which point you don't need to make any repayments on the loan. The advantage of making the interest payments is it lowers the cost of borrowing, allowing more of your property value to be left to your loved ones.
There are a variety of options open to homeowners over the age of 55 who want to tap into their property wealth. Some options require no payments; some have optional payments with limitations on how much you can repay each year, with other plans letting you repay all the interest each month.
Releasing Equity on a Second Home to Finance a Holiday Home
In addition to traditional equity release plan providers, there are a few specialist equity release plans that let you release finance from the equity of a second home. These could be suitable, if perhaps, you have a second home in the UK or overseas, but would like to raise some capital to invest in a holiday home, such as a static caravan on a holiday park in the UK as somewhere to spend the weekends with your grandkids, allowing for cheaper travel to your holiday home, without the need for airfare.
On second home equity release plans, the same requirements of 100% homeownership would apply. The only additional criteria that most lenders require is that your holiday home is used as a holiday home by you for at least four weeks in the year. If you plan to rent out your holiday home, you can with some providers, but only when there's no type of assured tenancy agreement issued, and the longevity of a lease is no longer than four weeks at the one time.
Get A Quote. Rates Below 4% For The First Time In Ten Years
How To Access Equity Release
Before you're able to apply for equity release, lenders are required to ensure you've received impartial financial advice from an authorised Financial Advisor. You can't ring up a plan provider and start the application process.
Financial Advisors will discuss equity release with you and alternative finance options you could be suited to with better borrowing terms and costs. In addition to assessing your current financial situation, they'll also cover your retirement income as equity release can affect
means-tested benefits as it increases the savings you have available. The purpose of the consultation is to ensure that by increasing your savings capital available doesn't have an adverse impact on your retirement income.
Some lenders require you to have at least one face-to-face consultation with a financial advisor; others are fine with remote advice provided by an authorised advisor over the phone. For those with mobility difficulties, advisors can come to your home to provide an independent consultation.
The Fees For Equity Release
Advice Fees
Financial advisors don't always charge upfront for advice relating specifically to equity release plans. Some provide the advice free of charge and base their fees on a percentage of the money released. Others may charge a flat fee.
Application Fees
The majority of plan providers charge an application fee, sometimes referred to as an administration fee for arranging the plan. This often includes the cost of a home valuation report as they'll need that to decide on the total amount they'll approve finance on based on your property valuation. Not all plans include a valuation and may charge for that service separately. It should be noted that the valuation report is usually for the lender's internal use only as it's what they use to decide on how much of a loan they can approve you for.
Solicitor Fees
A conveyancing solicitor is needed to put your equity release or home reversion plan at 55 plan into action. They'll work with the lender taking care of charges being placed on the Title Deeds to your property.
Financial Assistance
Equity release plan providers have varying fees involved with some providing cashback incentives or alternative benefit packages helping to lower the cost of accessing finance. By working with an independent advisor authorised and regulated by the FCA who specialises in equity release finance, they'll be able to compare all plan providers, provide you with a list of recommendations and Key Illustrations and fact sheets detailing all the costs involved and stating whether payments are required upfront or if they can be deferred and paid from the proceeds you release once approved.
Related To This Subject: