Precise Mortgages Secured Loans Review Updated For 2022
Are Precise's loan rates appealing to you? 100's of secured finance products & high acceptance rates!
Special "broker-only lenders" not featured on the comparison sites with great terms
Smarter lending technology & no upfront fees
Good for clearing other loans/credit cards/existing car credit
We search over 1,100 loans to find the best deal
High loan-to-value (LTV) with many lenders
Homeowners could borrow from £8k – £950k
Retain your existing mortgage with no hassle
Stress-Free Secured Homeowner Loans – Pre-approval Without Credit Checks
Sympathetic To Past Credit Issues: We Have Lenders That Accept Virtually All Types Of Credit.Prime, Light, & Heavy Adverse All Considered.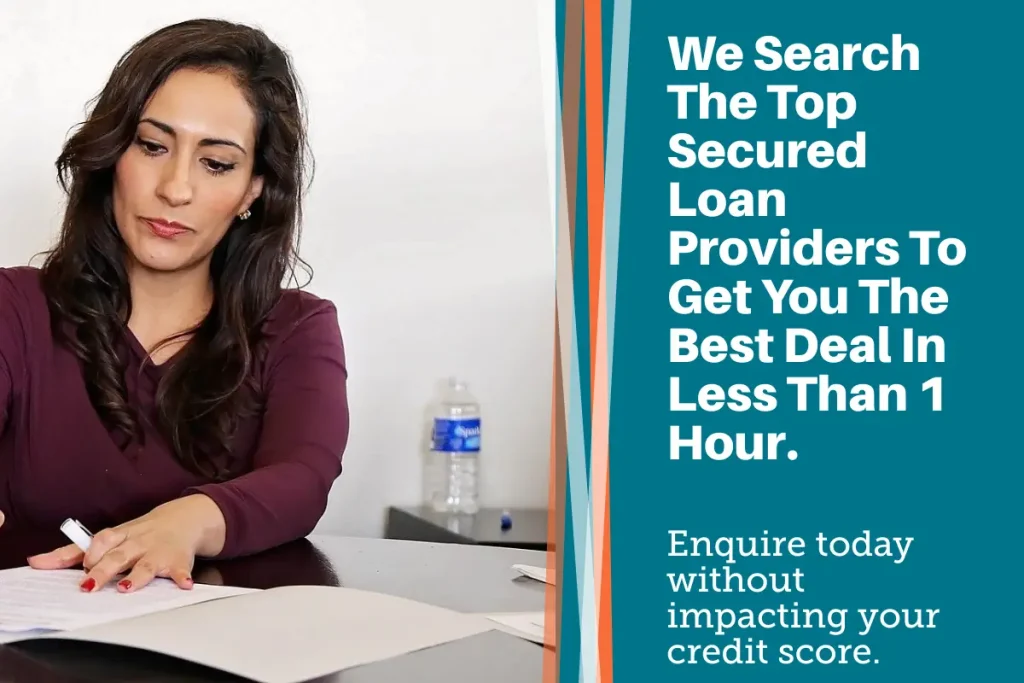 Pre-Decision In Principle Application Form:
The rates and conditions are surprisingly inviting…
Check out this representative example:
"£35,000 payable over 10 years initially on a tracker rate for 2 years at 3.70% above the Bank of England Base Rate giving a current rate of 4.45% (variable) and then on a tracker rate for the remaining 8 years at 3.85% above the Bank of England Base Rate giving a current rate payable of 4.60% (variable) would require 24 monthly payments of £406.87 and 96 monthly payments of £409.19.
The total amount payable would be £49,160.84 made up of the loan amount plus interest (£44,696.84), a product fee of £300, broker fee of £4,025, a funds transfer fee of £25, and a redemption administration fee of £114.
The overall cost for comparison is 7.4% APRC representative."
Source: PreciseMortgages.co.uk
Reasons To Consider A Second Charge Loan from Precise Mortgages Secured Loans
Choose Precise For Poor Credit Second Mortgages
If you're thinking you aren't going to be approved for a secured home loan (for whatever reason) we welcome you to talk to a broker about Precise Mortgages. Doesn't matter what broker, because they'll all tell you that Precise have quite the knack for turning tricky situations around. They are a broker only specialist lender, and there's a reason for that. If you were to work directly with them, the process would take forever and a day. Precise Mortgages Secured Loans have some excellent terms available in 2022.
Precise Mortgages take pride in speed and efficiency. They work exclusively with intermediaries, and their panel know what to expect.
A rigorous process with a human touch.
And that's a good thing because…
Precise doesn't rely on any computer software to make financial decisions. The applications are put through intermediaries who work with you to get all the documentation they know the agents at Precise will need, get those submitted and then work with the Precise team to ensure everything goes smoothly.
Need a cash injection fast – no problem. Any purpose 2nd charge loans processed quickly.
The Products and Services offered by Precise Mortgages
All types of mortgage products and homeowner loans with a variety of borrowing options including Precise Mortgages Secured Loans
Buy-to-let properties and commercial BTL finance
Poor credit 2nd Charge loans with fast application processing
Adverse credit bridging finance
Cater to both subprime and near-prime borrowers
… All available through a diverse network of brokers and a leading panel of solicitors that Precise work with exclusively and nationwide.
The Standout Service
Residential Second Charge Loans for borrowers with a less than stellar credit history.
There's only one caveat though. While Precise works with a panel of brokers, not all are knowledgeable on the subprime market and the thorough process used by Precise. The speed of the process is second-to-none, provided you're working with an adverse credit specialist familiar with how Precise works.
Otherwise, there'll be a lot more back and forth delaying the process. Precise is adept at helping borrowers with a poor credit history to release equity tied up in their residential properties. What's more, is the whole process is fast and doesn't affect your existing mortgage. Because of that, it's a perfect borrowing solution for those currently on low rates as you can stay locked into the discounted rates and still take full advantage of a second charge home loan, and with good value rates too.
Key Stats To Know About Precise Are:
The maximum age at application is 80 years old
The maximum term across all mortgage products is 35 years
The tolerance to credit risk is excellent
2 and 5 years fixed period rates and trackers available
The minimum loan amount is £10,000
The maximum LTV is 85%
The maximum loan amount on an 85% LTV secured loan is £100,000 Maximum of £250,000 available with 80% and lower LTV
Debt management cases are considered
1st UK Mortgages are a secured loan broker specialist working with an exclusive panel of specialist lenders who all approve where others don't.
For a fast quotation and broker-only comparison across the whole-of-market products – all available to applicants with a bad credit history…
Poor credit score – bad credit secured loans – homeowner loans – it is hard for me to understand- can you help?
Yes, if you are looking for a bad credit secured loan as long as you can afford the monthly repayments it's not hard to borrow money at reasonable interest rates. It's true your personal circumstances will be scrutinised a little but your financial history is less important especially if you are willing to pay a lender fee.
Secured loans typically are taken from your bank account just after your payday to minimise missed repayments that can further damage your credit report.
The truth is when people consolidate existing debts they can end up with a higher credit score quite quickly as it's common for their total monthly repayments to go down, so poor credit histories are put in the past.
You may currently struggle with a mix of unsecured loans, a credit card and other unsecured credit and car credit, but a debt consolidation loan application will show you how missed payments and a bad credit score could be a thing of the past.
I just want the best secured loan with the lowest loan repayments – which lender do I apply to?
The problem is the lender's criteria for the high street lenders with lower interest rates are very strict and your secured loan application will be declined. A county court judgement, a bad credit rating, and a less than perfect credit history will get you turned down flat. However, a credit broker will know exactly which lenders have the highest levels of acceptance, tailored to your specific credit score and financial situation.
If you can't comfortably afford the repayments it's likely to be accepted at a lower amount that you can afford to repay.
If I can't get accepted for a personal loan why should I apply for a homeowner loan?
Two main reasons, an unsecured loan is a very high risk to a lender and a secured loan for bad credit is a much lower risk for the lender. So with a home pledged as collateral and a slightly higher interest rate, the property value can support the loan.
In addition to that, taking out a secured loan against your house makes it possible to repay the loan with a much longer repayment term, so you are able to borrow the money you need.
What are the benefits of a joint application – a lower interest rate?
Maybe yes, if credit scores are not bad for one applicant and bad for another, but both applicants have excellent affordability checks the joint application may be a cheaper option with a lower annual interest rate.
Why are there so many people looking for secured loan direct lender?
It's common for people to go to a broker not a lender first and find the broker adds broker fees as well as the lender fee. People don't want fees added on to their loans, so they go to a search engine to type in secured loan direct lenders.
This is not a winning strategy as secured loans are financial products that are sold through brokers exclusively.
Related To Precise Mortgages Reviews