Spring Finance Second Charge Secured Loans

Discover whether Spring's loan rates are a fit for you. 100's of secured finance products & high acceptance rates!
Special lenders not featured on the comparison engines with great terms
One of the largest lending panels in the UK
Great for clearing other loans/credit cards/existing car credit
We search over 1,100 loans to find the best deal
High loan-to-value (LTV) with some lenders
Homeowners could borrow from £10k – £200k
Keep your current mortgage with no worries
Straightforward Secured Homeowner Loans – Pre-approval Without Credit Checks
Sympathetic To Past Credit Issues: We Have Lenders That Accept Virtually All Types Of Credit. Prime, Light, & Heavy Adverse All Considered.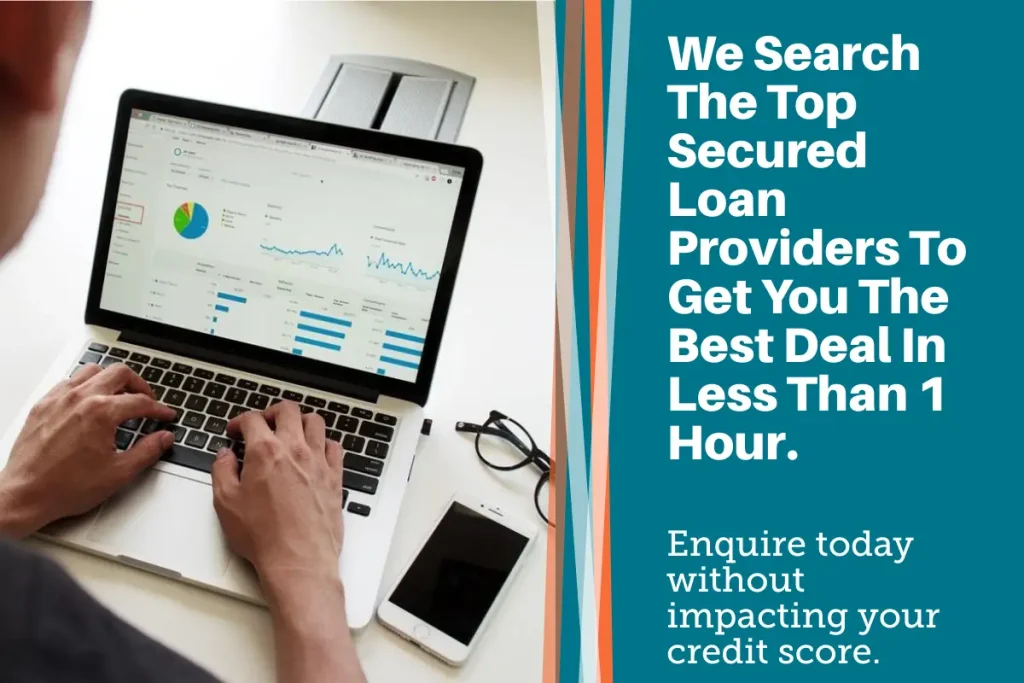 Pre-Decision In Principle Application Form:
Brokered Bad Credit Secured Loans from Spring Finance
Spring Finance is a specialist lender that provides residential second charge loans. They are a small team of experienced financial experts, all well-versed in the residential second charge loans market. The teamwork together to serve a focus customer group of people challenged with adverse credit.
For anyone needing bad credit, secured loans have a higher chance of approval. Their entire product range of second charge secured loans is based on consumer needs identified through in-depth research of the residential financial market.
Their Aim: To help individuals with a blemished credit history secure a financial future.
Here's the catch, though: You can't access finance from Spring Finance directly. They're brokers only and work with a difference. Their in-house underwriters travel throughout the UK to train brokers on using their proprietary technology. Any broker you work with will know if you're likely suited to any of Spring Finance's product range.
Note that Spring Finance only serve England, Scotland and Wales. They do not cover Northern Ireland. If you are eligible, Spring Finance have its own UK-based processing centre, where applications are dealt with swiftly, allowing for a much faster decision and letting you access finance faster than most lenders.
​What Do They Offer?
Borrow from £5,000 to £100,000
Variable rates start from 11.25%, with fixed rates for both three and five-year deals starting at 11.75%
They are very tolerant of adverse credit profiles and will consider applicants with an Active Debt Management Plan (DMP) as well as any Individual Voluntary Arrangements (IVA)
Mortgage arrears must be older than six months, and there's no limit on the number of CCJs on your credit files. Some lenders will also restrict this, for example, a maximum of four CCJs in the past six years. With Spring Finance, there's no limit on the number of CCJs you can have to be considered. That's the same for accounts in default. If you have a lot of accounts currently in default, it won't directly exclude you from being approved, provided it's to repay your debts.
Concerning debt, there are affordability criteria. To assess your ability to repay, you'll need to provide a list of Income and Expenses and be able to afford the repayments with a 3% stress test applied. In addition, the maximum DTI (Debt to Income) ratio is 45%.
​​Eligibility Criteria
The maximum LTV (Loan to Value) is 70%
Your home must have an existing first-charge mortgage in place. Unencumbered homes will not be considered.
There is an upper age limit of 70 years old.
Repayment terms can be arranged from 3 years to 30 years.
Self-employed applicants will be considered, as will applications from anyone with a full year's employment history. For the self-employed, they do have flexible proof of income, and you can use any benefits you receive. They'll also consider any regular income shown on your bank statements, such as from pensions.
The minimum income you'll need is £15,000
Fees for Spring Finance
The fees are flexible and can be worked into your total loan amount.
The lender fee is variable, ranging from £695 to £1,250
A home valuation will be required. Fees will vary for this. Any loans up to a 55% LTV can use the Automated Valuation Model. A full home valuation will be required if you borrow between 55% and 70% LTV. Drive-by valuations aren't available. The minimum home value for your loan to be approved is £100,000.
Early redemption fees are a minimum of 3 months interest if repaid in your first year, 2 months interest if repaid in your second year, and one month's interest will be repayable from year three onwards.
Broker fees can be up to 15%; however, the maximum any broker can charge is capped at £5,000
Illustrative Example
Based on a total loan amount of £25,000, borrowing at 11.6% APR on a 15-year repayment term, the monthly payments would be £284.55. Total amount repayable: £51,218.74. The total cost of the loan = £26,218.74
​What Now?
Find out today if you'd be eligible for a Spring Finance loan, and if so, whether they are the best fit for your individual needs.
1st UK Mortgages is an experienced broker working with an exclusive panel of specialist lenders, ideally placed to provide secured second-charge mortgages to homeowners with a challenged credit profile. Let us help you find the best finance deals suited to your circumstances!
What About If I Have Some Bad Credit History In My Past?
There are secured loans for people with bad credit because lenders know that people will usually pay debts secured on their homes first, and unsecured commitments are likely to be paid second. So as long as the affordability is there, these lenders will lend.
Are you looking for a 25000 personal loan at a fixed or variable interest rate?
The main features of a loan 25k are the servicing of existing revolving credit, the impact of secured loan arrears, the delays in the home valuation and the evidence of a fraudulent application.
Considering fast rates for a second mortgage to repay an unsecured loan?
The main characteristics of 2nd mortgage rates are the limited loan amounts, the effect of defaults, the discounted property valuation and the evidence of a fraudulent application.
Are you looking for a fixed rate 2nd charge loan with no early repayment fees?
The key characteristics of a fixed rate secured loan are the risk of losing your home, the effect of credit card payment arrears, the 3rd party valuation of the property pledged as collateral and the evidence of payday loans on bank statements.
Considering fast homeowner loans no phone calls with lower interest repayments?
The key characteristics of a homeowner loan no phone calls are intolerant eligibility criteria, the impact of CCJ's, the disappointing home valuation and the evidence of payday loans on bank statements.
Are you considering homeowner loans bad credit for debt consolidation?
The key characteristics of loans for homeowners with poor credit are bad credit intolerance, the impact of secured loan arrears, the discounted property valuation and the evidence of too many credit applications.
Are you able to borrow for best secured loans for bad credit with a broad eligibility criteria?
The key issues with bad credit loans with security are early repayment charges, the impact of mortgage arrears, and the 3rd party valuation of the property pledged as collateral.
​Related To Spring Finance Reviews
Will the Spring Finance broker use a bad credit homeowner loans calculator to establish my monthly repayment?
Yes, thats exactly what the broker will do, the bad credit homeowner loans calculator will help you find the lowest rate and a monthly payment with the lowest fees.